Facebook is enjoying a second coming by introducing a slew of new features
The Facebook, WhatsApp and Instagram trio are being reinvented to be more relevant in 2020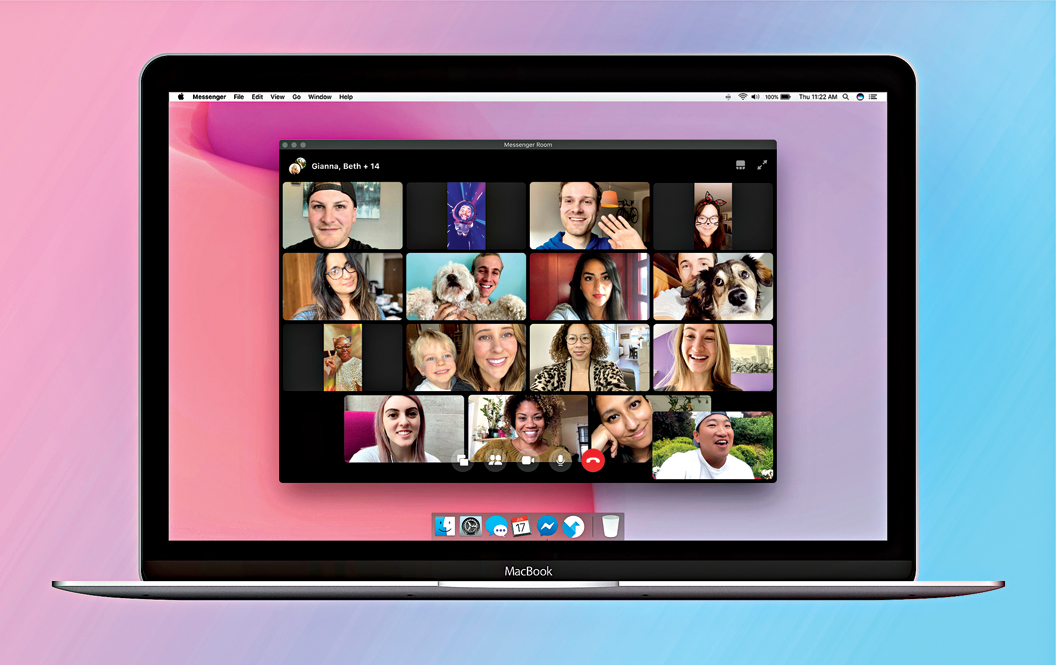 ---
---
The last couple of years have been difficult for Facebook as the company was challenged on various fronts — privacy to political ad stance. But the man at the helm knows how to make a comeback. Mark Zuckerberg made news recently by betting big on India by investing $5.7 billion into Jio Platforms, a wholly-owned subsidiary of Reliance Industries. That's one part of the story. The other part involves the way in which the trio of Facebook, WhatsApp and Instagram are being reinvented to be more relevant in 2020. The company is betting big on videoconferencing and is rolling out a number of new features.
Messenger Rooms
Facebook has already been ready with tools but what the company needed was an occasion. The big push comes in the live videocoferencing space in the form of Messenger Rooms. As millions of people try to stay connected amid the coronavirus pandemic, the new service will allow users to conference with up to 50 people at a time.
Yes, it sounds somewhat like Zoom and Houseparty, the businesses of which have grown substantially in the last few weeks. But what these other services lack is an existing user network. Nonetheless, the likes of Zoom have grown in a big way. The Eric Yuan-founded company till early this year was just another tool for videoconferencing. From 10 million users in December 2019 to 300 million user today… that's a massive jump we are talking about and this has come despite security and privacy concerns, which — and let's give Zoom credit for this — are being tackled. Then we heard about Houseparty.
Houseparty, an app for virtual hangouts with friends, now routinely hovers at the top of app store download charts. It gained 50 million users over the past month. Acquired by Fortnite maker Epic Games in 2019, the service has seen rapid growth and according to last month's data from Apptopia, Houseparty's installs have spiked.
Enter Mr Z with a fresh take on things. Facebook is in the right place at the right time with the right tools. Straight off the bat, the company has made it clear that one can create a "room" right from Messenger or Facebook and invite anyone to join your video call, "even if they don't have a Facebook account". Rooms can hold up to 50 people with no time limit.
In other words, we will see more celebrations in the virtual space, from members of a book club hanging out virtually to office colleagues. It gets even better. You don't need to call someone to check the person's calendar. You can start and share rooms on Facebook through News Feed, Groups and Events, so it's easy for people to drop by. In a statement the company has said that soon it will "add ways to create rooms from Instagram Direct, WhatsApp and Portal (a brand of smart displays), too". "If your friends or communities create rooms that are open to you, you'll see them on Facebook so you can find things to do and people to hang out with. When you're invited to a room, you can join from your phone or computer — no need to download anything to get started. If you have the Messenger app, you can play with AR effects like bunny ears, and new AI-powered features like immersive 360 backgrounds and mood lighting." While creating a room, one can choose who can see or join it. You can remove people from the call or lock a room.
What gives Rooms a big advantage is its impromptu nature. If a meeting is scheduled, it's like everyone has to join in at a certain time. And this can be repetitive. "But part of what I've found really serendipitous and fun about this is that it's not a schedule. On the weekend, I'll be playing guitar on my couch and create a room, and it's like, 'all right who wants to come by and hang out?' And it's just a completely different kind of interaction than anything that any of our technology is enabling us to have today that I've really appreciated so far," the company's founder Mark Zuckerberg has said in an interview with The Verge.
Beyond Rooms
Real-time video is big at the moment. Between WhatsApp and Messenger, more than 700 million accounts participate in calls every day. In many countries, video calling on Messenger and WhatsApp have more than doubled, and views of Facebook Live and Instagram Live videos increased significantly in March.
This has made the company look at its other product closely — WhatsApp. According to Facebook, in March-April, people on an average were spending over 15 billion minutes talking each day on WhatsApp calls, which is well above any typical day before the pandemic. The effect? WhatsApp has doubled the number of participants on a WhatsApp video or voice call from four to eight people at a time.
Another interesting development has been on the Live Video front. You can now watch and comment on live videos from your desktop. This means, the yoga classes can be seen on a bigger screen. And after you go live, you'll soon be able to save your videos to IGTV so they stick around longer than the 24-hour limit in Stories and are easier for others to find.
Facebook is also bringing back Live With "so you can add another person into your live video, no matter where they are in the world". Users will be able to mark Facebook Events as online only and, in the coming weeks, integrate Facebook Live so you can broadcast to your guests.
Charge for access to events
Musicians and creators are suffering greatly because live gigs are down to zero and whatever is broadcast live doesn't earn them anything much. Facebook has announced that it will be adding the option for people to charge for access to events with Facebook Live streams.
"To support creators and small businesses, we plan to add the ability for Pages to charge for access to events with Live videos on Facebook — anything from online performances to classes to professional conferences," reads a statement from the Menlo Park HQ-ed company.
Messenger Kids
In a separate move, Messenger Kids is in India. And why not?! Kids need to connect with the people they love. The separate app was launched in the US in 2017 and then expanded into Canada and Peru in 2018.
Once an account is set up by a parent, kids can start a one-on-one or group video chat. The home screen shows them at a glance who they are connected with, and when those contacts are online. To add people to your child's contact list, go to the Messenger Kids Parent Dashboard panel in your main Facebook app. To get there, click on "More" on the bottom right corner in your main Facebook app, and click "Messenger Kids" in the Explore section. What follows are playful masks, emojis and sound effects!
Fundraisers
Facebook had recently launched Fundraisers, a feature that allows people to start a fundraiser on the social networking site for a cause. To create a fundraiser, click on the Fundraisers tab in the Explore section. Next, search a charity or scroll through a list. Share the amount of money you want to raise and by when.
"At a time when the country is in the middle of an unprecedented effort to fight the outbreak of the virus, we are deeply aware of the economic impact of the disruption in normal life. Communities around the country need help. Facebook Fundraisers allows people to leverage the full scale and power of the platform, and their passion, to direct resources to initiatives that can protect and save lives," said Ajit Mohan, vice-president and managing director, Facebook India.
In fact, the company was running a 'Social For Good Live-a-thon' initiative to encourage people to donate to charities. Several celebrities have taken part in the initiative, including Vidya Balan and Sonali Bendre.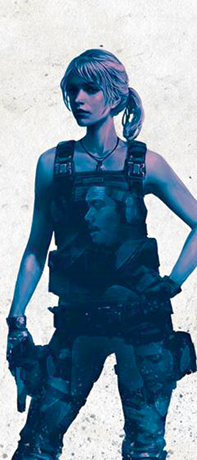 Get set for PUBG action
Lockdown is on but not in the world of PUBG. After a fantastic run last year, the PUBG Mobile India Series is returning and the second edition of the tournament promises to be bigger. Open for all, in-game qualifiers will be held to determine the contenders for the online qualifiers. Every registered squad will be required to play 15 matches, out of which, 10 best games will be taken into consideration for qualification. A total of 256 teams will compete in the online qualifiers, of which the top 248 teams are from the in-game qualifiers and the other eight teams will come in as direct invitees. These teams will play two matches each and will try to dominate the leaderboard and grab the top three slots in each group to qualify for quarter-finals.
Next, the teams will battle it out over four days to grab the top 32 slots on the leaderboard for the semi-final. Teams will then fight it out for the top 16. And then comes the final round in which the teams will take a shot at a Rs 50 lakh prize pool. Three days of battle royale action will see teams getting through a total of 18 matches to reach the conclusion.
Registration is on till May 17 at www.pubgmobile.in.
Prime gamers
Amazon India has launched a new Prime benefit (for members), especially created for gaming enthusiasts. Prime members in India can now enjoy an array of mobile gaming content with their membership, including access to free in-game content, like collectible characters, upgrades, in-game currency and Prime-only tournaments across mobile games.