Starlink can provide global coverage within 5 weeks
Elon Musk wants you to connect to the Internet from anywhere on earth by logging on to Spacex's satellite internet constellation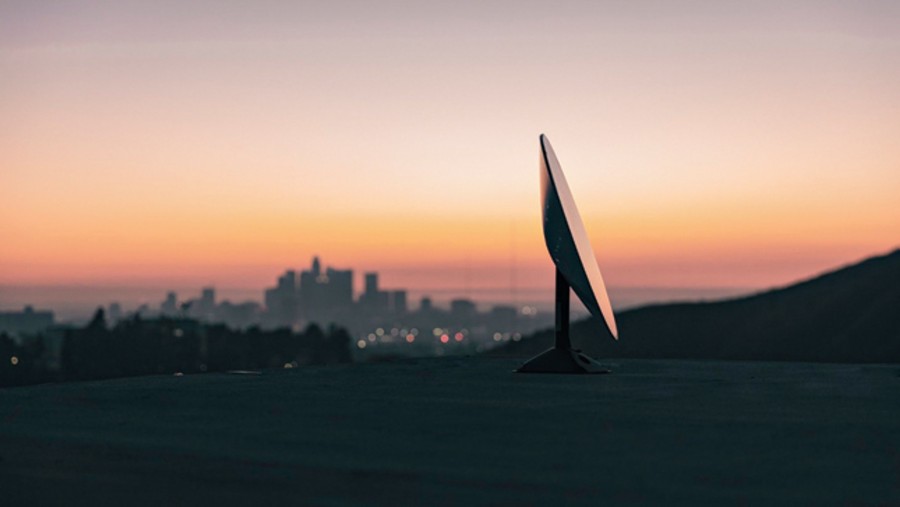 The Starlink dish automatically orients itself to find satellites in orbit.
Picture: SpaceX
---
Published 06.07.21, 09:53 PM
|
---
Elon Musk wants to provide high-speed Internet to places where such service is difficult or nearly impossible to offer. The motive… the dream… the idea is to allow Internet access no matter where you live. That service is called Starlink and Elon Musk says that his satellite broadband will have global coverage in place within the next five-odd weeks. Yes, global means global and should include Lepchajagat to the Berkshires, Massachusetts. The man is confident that within the next 12 months, Starlink broadband service will have 500,000 users globally.
Starlink is a company, right?
No. Starlink is a satellite internet constellation being constructed by SpaceX, which Elon Musk founded in 2002. Currently, Starlink has more than 1,500 satellites and operates in a dozen countries, with the coverage expanding every month. The array of low-orbit satellites offering high-speed, low-latency connectivity is already offering a trial service and aims to cover the world (except for the north and south poles) by August, Musk has said recently at Mobile World Congress.
In august company in August?
Having global coverage doesn't mean one can set up Starlink receivers in the backyard or on the roof in Maniktala. What Musk is talking about is having SpaceX Starlink satellites in position to offer broadband coverage in most parts of the world but that doesn't mean you can buy a receiver in the next few weeks.
That also doesn't mean you won't be able to have Starlink service in India in the near future. In the early part of 2021, Starlink rolled out pre-reservation invites in India and the service should be available next year.
At the moment, the kit (a self-aligning Starlink dish and Wi-Fi router) costs $499 while the monthly subscription is $99. It initially cost the company $3,000 to produce each satellite dish, according to CNBC. As more people opt for the service, the cost should come down.
Starlink is promising 100mbps download and 20mbps upload speeds at a time time when broadband speed across the city and outside is iffy and inconsistent, at times hitting speeds that can barely be called broadband.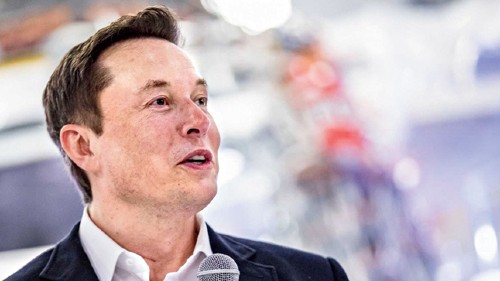 At first, Starlink will not be a commercially-viable option for folks in cities or well-connected towns. It's a dish that you need to mount as high as you can or in an open space, meaning line-of-sight issues can be significant. The website says, "If any object such as a tree, chimney, pole, etc. interrupts the path of the beam, even briefly, your Internet service will be interrupted."
So, it will not be a replacement for fast wireline Internet service. "You can think of Starlink as filling in the gaps between 5G and fiber and really getting to the parts of the world that are the hardest to reach," Musk said at MWC.
One area where Starlink can shine is in-flight Wi-Fi. In June, Jonathan Hofeller, SpaceX's VP of Starlink and commercial sales, told a panel at the Connected Aviation Intelligence Summit that they are "in talks with several of the airlines". To make Wi-Fi seamless on aeroplanes flying over remote parts of the ocean will require inter-satellite links or when satellites talk to each other using laser links without first bouncing signals off ground stations. However, promising the future of Starlink looks, there will always be the discussion about space debris and pollution. But that's not stopping Musk. "It looks like a UFO on a stake. There are two instructions, and they can be done in either order: Point at sky, plug in," that's what the billionaire has said while explaining how simple it is to set-up the broadband service of Starlink.
Until this becomes a reality at our dens, let's get back to work and check if the Internet — which, according to David Bowie, "is an alien life form" — is stable enough to connect to the office VPN. Otherwise, just call up the Somnathda in your office to expound the many theories you have as to why broadband speed is presently blah!