Riversong, a subsidiary of the mobile phone developer, IMG Technology group, in Shenzhen, China, is known for its innovative smart home appliances such as the smart
LED bulb I reviewed in an earlier column.
Designed in California and made in China, Air X3 was first showcased at the Mobile World Congress in Barcelona early this year.
The Air X3 case opens conveniently in the middle revealing two tiny buds. The buds will hook you with their cool and compact looks. The neatly designed gadget comes encased in a cute peapod which also serves as a powerbank. You can charge the case and use it to recharge the pods on the go. Since the case battery is 2000mAh, the standby time is quite long.
The control buttons, located on the left side of the device, are small. After you get used to their positions you can easily navigate them.
The buds fit nicely in your ear and don't fall off even if you are on a treadmill, or jogging in a neighbourhood park or listening to music in a public transport. Unlike a lot of other buds in the market, these do not shut off noises from the surroundings.
Now let's talk about the sound. It's simply exhilarating! The moment I tuned into my favourite piece of music — a piano rendition of Chariots of Fire by Richard Clayderman — the music galloped through my veins, reviving feelings of nostalgia.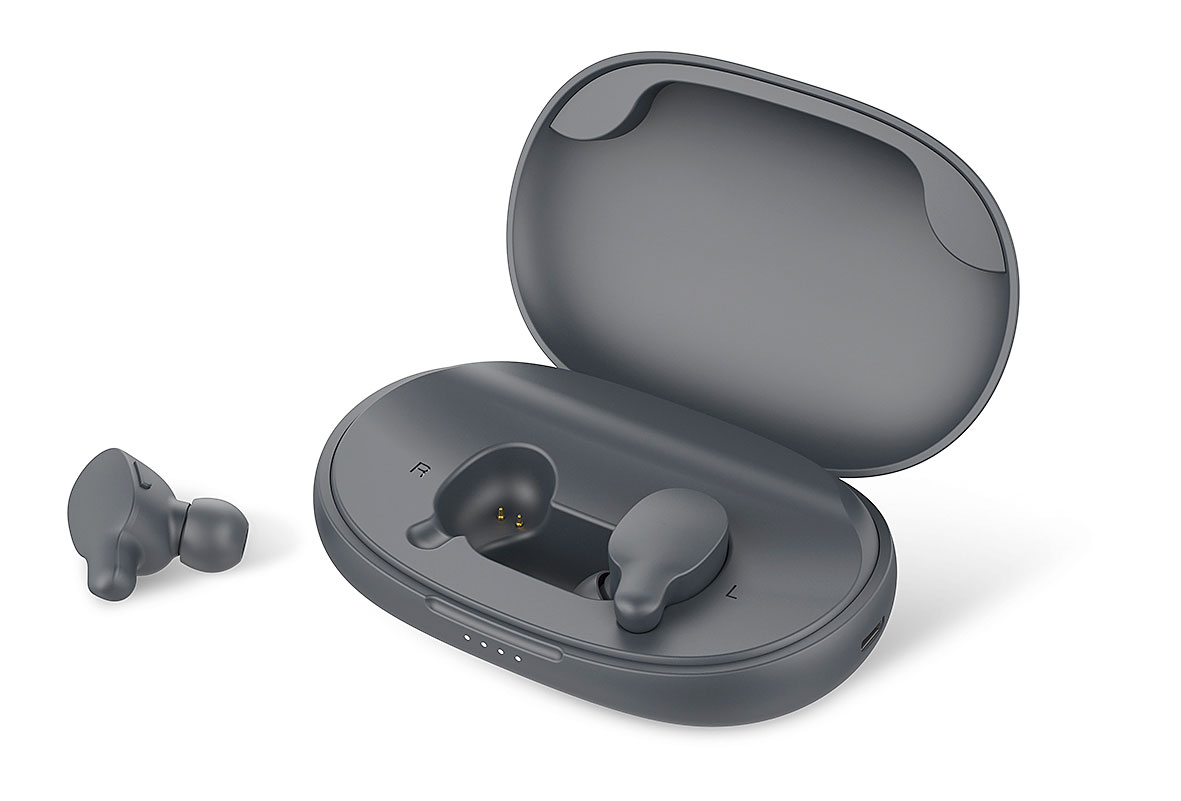 Price: Rs 5,999 on Amazon; Best for: Listening to crisp and clear music PTron
The depth and clarity of sound are good and the bass translates really well. They are good to sync with movies too. But the best thing about Air X3 is it allows ambient noise to seep through, keeping you rooted to the real world. It's useful if you are outdoors, especially in the midst of traffic. This attribute may not have many takers among music enthusiasts who want to drown in sound but music-loving joggers will appreciate the link to their surroundings.
The built-in microphone for hands-free calling works perfectly. I also discovered that these pods are quite good if you use them for seamless calls or phone
interviews. Most headphones these days put a lot of emphasis on their ability to resist water. This one proudly says it's rated IPX3. That means it may not survive a splashdown but can survive a heavy downpour. That would mean these would work in a shower too, though I didn't have the courage to give that a shot.
The earbuds support Bluetooth 5.0 and each bud can be paired separately and as one. The buds also support Google voice control and Siri for a seamless experience.
In short, they are great value for money and more.