Shaheb Bhattacherjee
"Belonging to a middle-class family, a car has always been a symbol of luxury for me. My father had a car which was our only family car for the longest time. To achieve and get my own car was a big thing for me when I started working. The first thing I had bought after I had earned enough was a car. When I bought my first car, I didn't keep it for myself. I took my father's car and I gifted him the new car.
So, for 18-20 years we had one car in the family and after that we had two cars, so I was very happy. An (Hyundai) i10 Sportz was the first car that I bought. I wish to buy a BMW convertible someday. I am drawn to cars as I find it to be much more safer than bikes and cars define some sort of luxury for me right from my childhood. I have travelled in buses and the Metro all my school and college life. When I started working, I realised a car in our profession also was a status symbol. I am driving a Renault Duster right now and that is the first SUV we got. Now, I am planning to shift to a bigger SUV. Hopefully, that will come soon. Now that I have moved to a SUV I can't move to a sedan or a hatchback any more. Not because it is a status symbol, but because of the comfort and the whole deal of it. I have a strong relationship with my cars actually, to the extent where I talk to them also. I had a Maruti SX4 right after college and had a lot of fond memories in it from going on long drives with my girlfriend back then to driving all the way to Mandarmani for the first time. Those are very fond memories with my car. I treat my cars as my girlfriend. If price was no constraint, I would add a lot of things to the garage. A Rolls-Royce for sure as that is the epitome of luxury, but, on a more sporty note, probably a Bugatti Veyron. Bugatti Veyron is a correct mix of speed and luxury and Rolls-Royce can be customised."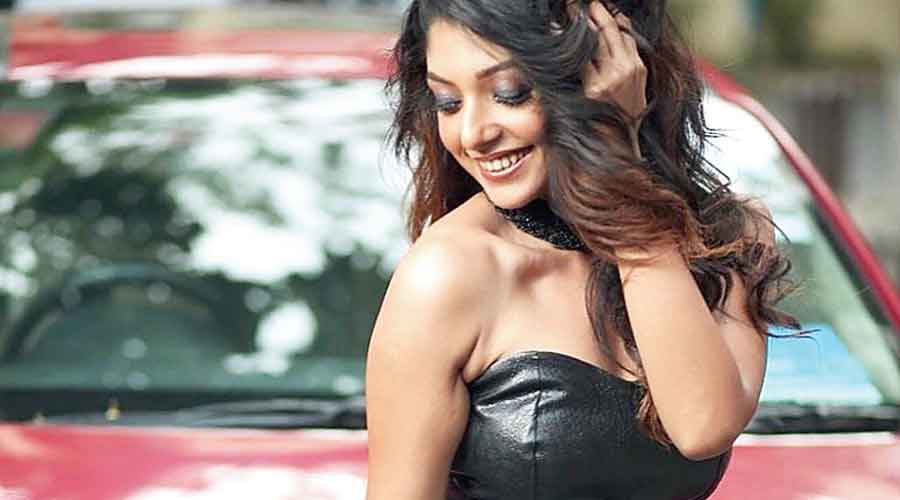 Devlina Kumar. The Telegraph
Devlina Kumar
"When I was young, my dad got a car when I was in class four or five and that was the only car in the family. During my class 12 boards, he said if I pass with a certain amount of marks and if I learn driving then he will gift me a car. I got the marks, but, of course, I couldn't learn driving at that time but he still gifted me a new car. That was my first car — a black (Volkswagen) Polo.
That was really special. To be an 18-year-old and have a car of your own is really special. I almost used the car for about six years. Comfort is what draws me to a car but when I learnt how to drive that was a different kind of experience. It gave me immense freedom. Whenever I was sad or depressed or overthinking something — and I still do it — I take the car and go out on a drive. That gives a very comforting feeling. Now, I am driving a Hyundai Verna. I chose this because Gourab (Chatterjee, husband) had this car before. The first time he took me out, I really liked the car. It was spacious.
I decided whenever I change my car, it will be a Verna. Last time I didn't get a preferred colour. But this time, I made sure I get a red. And I love driving this car. I have a bunch of students who are almost my age like five or six years younger, we are a girl gang of about seven to eight girls and we go for really long drives. Verna is a five seater car but eight of them squeeze in. It is a pandemonium going inside the car and these memories are really special. I want a sports car for sure if budget was no constraint."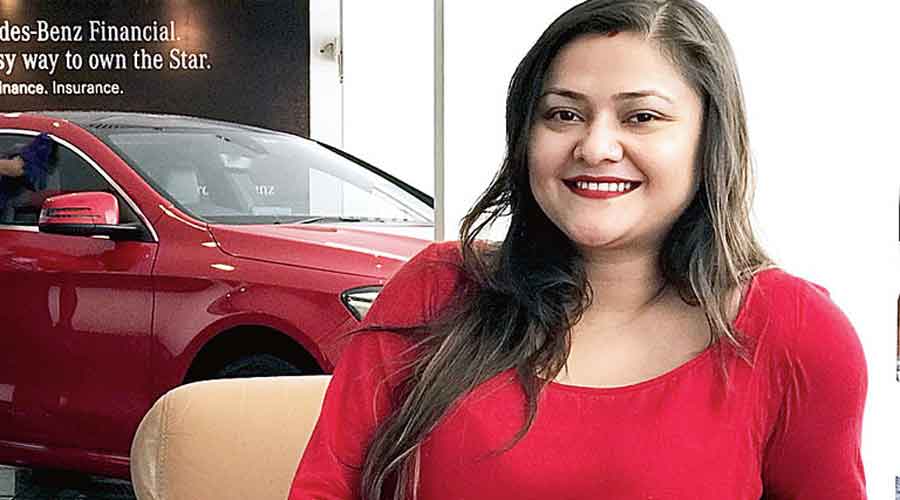 Koneenica Banerjee. The Telegraph
Koneenica Banerjee
"I never had a fascination for cars till I got married. My husband loves cars. His love for cars reflected upon me. Whatever knowledge I have about cars now, I have picked up after my marriage. This knowledge is very fascinating for me because I love travelling. During the pandemic, when restrictions were relaxed, we always drove down somewhere.
Those of us who love travelling and never spend any weekend at home, the pandemic taught us to stay at home everyday. That is when the cars came to our rescue for going out on drives and that is why I love cars so much. Now, vaccination is a must if we have to travel, but with my daughter and son not vaccinated, it is not possible. So, we go on drives. Now, our cars are all divided — for long drives, for work. I really like jumbo size cars. I feel safer and very comfortable.
My first car was a Maruti van in 2000, when I had just started shooting for my films my father had bought me this car and after that I got a Santro. I don't drive always. My husband is a superb driver. Whenever we both go out together, he is the one who drives and I sleep most of the time. We got a new Fortuner recently and a Kia Sonet after our daughter Kiah was born and one Honda. I once saw a Mercedes SUV that I really liked, if budget was no constraint then I would like to buy that."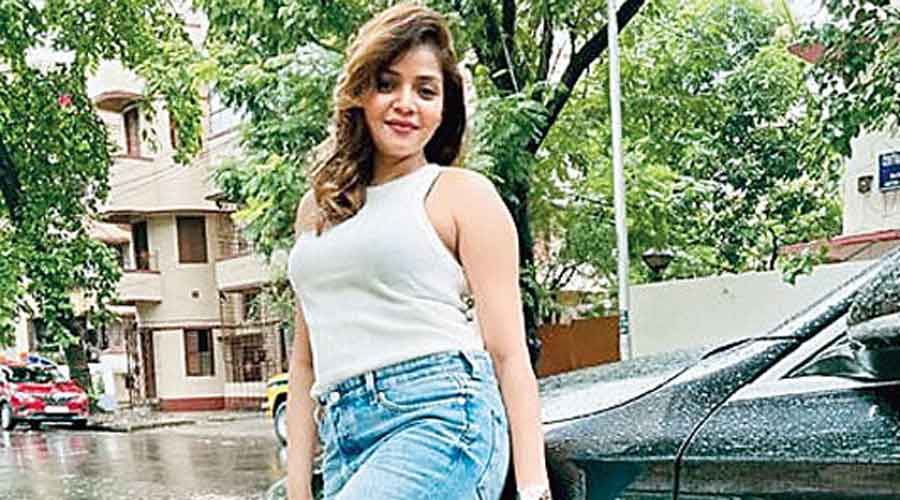 Arunima Ghosh. The Telegraph
Arunima Ghosh
"I was fascinated with cars from a very tender age. I remember if anyone would ask me to get anything from one room to the other, I would make the 'vroom' sound and go. When I was around three or four , I would sit on the driver's seat and hold the steering. Everyone in my family thought that there would be something related to cars in my life in future. After growing up a bit, I started learning about the controls and other important things. I am a typical car lover. In class 6 and 7, I could drive really well. In the afternoon, when everyone would be asleep, I would take a car from the garage and drive away.
My mother would wake up later and find out, and there would be a commotion in the house. My friends used to joke and tell me that even if I don't get to do anything else, I would be able to do a good driver's job. When I used to go out with friends , I used to always get the pick up and drop responsibility for all of them. I used to like driving so much. I think speed is what attracts me to cars. Once I was having an extremely busy schedule and was not being able to give time to a director for hearing out a script. My driver was sitting on the back seat and I heard the script while driving back to my home.
He had asked me how I would be able to concentrate while driving, but I am able to do that. I can focus on both. I also did my entire make-up while driving once. The person sitting beside me got very tense, but I did it because I am really confident at the wheels. My first car when I passed class 10 was gifted to me by my father. It was a Maruti 800. I have lots of memories with it. My reversing was a bit poor then and after getting my first car, I used to take it to a narrow lane every day where I would practice reversing and a woman from the neighbourhood would shout at me.
I drive a Merc now. I have a Mercedes and an Audi now. I don't want to keep that (the Audi) in the garage but I want to drive it. If price was no constraint, I would add a Range Rover because I don't have that yet."