Bigger picture
Buying a TV is as complicated as starting a relationship. Let's make it simple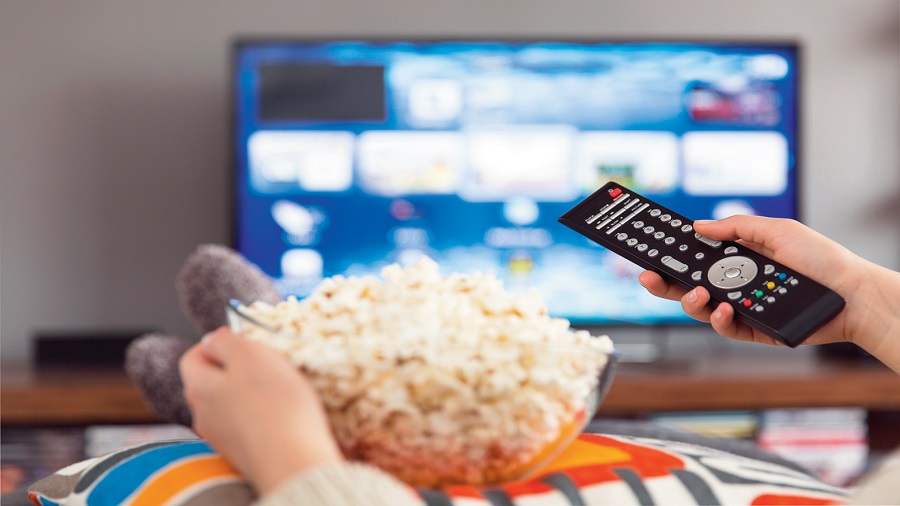 ---
---
The pandemic has stroked the demand for devices one needs at home. Suddenly, there is a surge in demand for television sets as well as air conditioners. Who doesn't want to stay cool while in a streaming state of mind?! But buying a TV is not easy business, especially with those weird jargons that are displayed on boxes.

4K or 8K?
Depending on the manufacturer, we are told that 8K is the future or there is very little in way of 8K content. It wouldn't take a scientist to figure out that 8K is better going by numbers but not necessarily when it comes to what our eyes perceive. Basic math: HD offers 1920x1080 pixels or 2,073,600 pixels; 4K offers 3840x2160 pixels or a total of 8,294,400 pixels; 8K offers 7680x4320 pixels or a total of 33,177,600 pixels. If you look at the total pixel count, 4K is four times more than HD and 8K is four times more than 4K. It's about details. Obviously if more details get added, there will be more clarity. More clarity means better view of the pores on Jennifer Lawrence's skin or better separation of the strands of facial hair on George Clooney's handsome face. It's like watching an Edward Hopper painting up close or from a distance — more details.
The question you should ask yourself is whether you need 8K and, of course, does your budget permit. When Netflix announced in 2014 that it would be producing its original shows in 4K, it basically meant viewers knew what kind of television to buy next. House of Cards, the first Netflix show to get the ultra HD treatment, changed TV buying habits. Even in 2020, 4K sets look great. It's not that 4K won't get replaced but future-proofing at the moment won't really help. By the time your TV conks out or gets outdated in way of ports, there will be other things to consider while buying a TV.
Of course, as 4K hits its peak, prices are tumbling. There is 4K content all around us — from Netflix to the latest games on PlayStation and Xbox. Having said that, if there is some extra cash to spare, 8K it is then.
Bigger, the better?
It's about the size of the room. Someone who is cramped on the real estate front or stuck in an oddly-shaped room will not get a lot out of a big-size TV. But there are some rough formulas one can consider. For example, Samsung, which is a leading brand in the TV segment globally, recommends that the "size of your TV should depend on how far you sit from the screen and how immersive you want your viewing experience to be". Viewing distance (in inches)/2 equals recommended TV size. So if you usually sit 10 feet from the TV, that is 120 inches (10 feet x 12 inches), the screen size for you would be 60 inches. This is the diagonal measurement of the screen.
Sadly, most TV brands tend to offer advanced technologies in the bigger sets before introducing them to smaller, cheaper options, which becomes a problem with those with smaller rooms.

LCD, OLED or QLED?
There is no end to splurging but what exactly is one spending on? To keep things simple, OLED is considered a premium technology than LCD. Since OLED doesn't have a backlight, each pixel can be turned on or off, which brings about dark black levels, offering more depth to what you are viewing. Even the viewing angles are great on OLED TVs. LG is known for its OLED range and rarely can one go wrong.
Compared to OLED, the LCD TV has a big advantage — it can get really bright. In case a room is too bright, there can be distractions on OLED panels. The quality of LCD panels varies a lot. Two terms to keep in mind are IPS and VA panels. The former offers better viewing angles while the latter offers better contrast.
And then there is QLED, which Samsung is focussing on. Quantum dot display uses, according to Rolling Stone, "quantum dot filters between the LED backlight and LCD layer, as well as semiconductor nano-crystals, which can produce pure monochromatic red, green, and blue light". Uh, the picture on QLED TV is at the level of cinema screen, offering an outstanding palette! These TVs offer amazing brightness even if there is a lot of light in the room.
All the three types have different strengths but much has to do with the brightness of the room the TV is placed in.
going by Store demo?
Walk into a store, there are television sets lined up. Most demos amp up settings to offer over-saturation of colours, peak brightness and maybe even some AI-based sharpening. It is not the way you would be watching the content at home. Turn off all the bells and whistles during a demo run. Further, the lighting at a store is different from that in your living room. What you can judge clearly at a store is the size of the bezels, does the stand wobble, is there enough space to bung in a soundbar underneath the screen, is the remote control responsive and what is the operating system on the TV like? These are things you can't understand on Flipkart or Amazon.

HDMI 2.0 or 2.1?
In case you are buying a new TV, you would want to have HDMI 2.1. But don't upgrade just for the sake of having HDMI 2.1. With improving screen resolutions, the connector on the back of your TV is getting a lot of attention. Most TVs use HDMI version 2.0, or an iteration of it. With HDMI 2.0 you can get 4K content at 60fps, which is brilliant. We are talking about future-proofing. HDMI 2.1 has improved bandwidth (up to 48Gbps) and can offer resolutions up to 10K (120fps is possible). There is less frame tearing and with the Auto Low Latency Mode, the TV has a better understanding of the source device, thereby adjusting the mode to offer the best experience possible.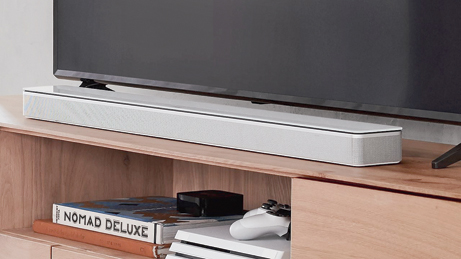 Is the sound good enough?
Since most of us end up focussing on the looks of a television at a store, we tend to miss out on the other big aspect — sound. Terrible. The word defines sound on most new television sets. If your TV comes with a built-in soundbar, like on the OnePlus TV 55 Q1 Pro, things would be better but that's not enough. How is the soundbar placed? Is it producing sound by firing it downward from the rear of the set? There is a chance that a Samsung or a Sony or an LG would offer better sound than the rest but if you stream movie after movie, it's time to get a soundbar. It, of course, translates into extra money to buy Band-Aid for the sound on your TV. There are some fantastic options from Sony, Samsung and Bose.
How about the interface?
The operating system running a smart TV depends on the brand. The deal-breaker is whether a tech-challenged person can get the streaming services he or she wants without breaking into a sweat. First, consider the streaming services you want. Then choose a TV. Recently a friend had to buy a TV after 10 years and though he was looking for a Sony product, his decision was swayed by the Apple TV+ app that's available on new Samsung smart TVs. It makes sense if you can get Netflix, Amazon Prime, Apple TV+ and your other favourites out of the box without having to resort to an additional device like Amazon's Fire TV Stick.

How about HDR?
HDR TVs showcase a wider range of colours and brightnesses vis-a-vis Standard Dynamic Range (SDR) TVs. The question is: Are you happy having a crayon set with 12 colour shades or want 24 or 36? Be it Netflix or Amazon Prime or Apple TV+, they offer content in HDR. There is baseline HDR10, which is the least you should get.
Dolby Vision and HDR10+ are advanced HDR standards. According to The Verge, they add support for something called "dynamic metadata", which benefits any films or TV shows that contain both very bright scenes and very dark scenes. Dolby Vision is the much more common of the two.