Forget reading, just listen
Audiobooks are ringing the death knell for Kindle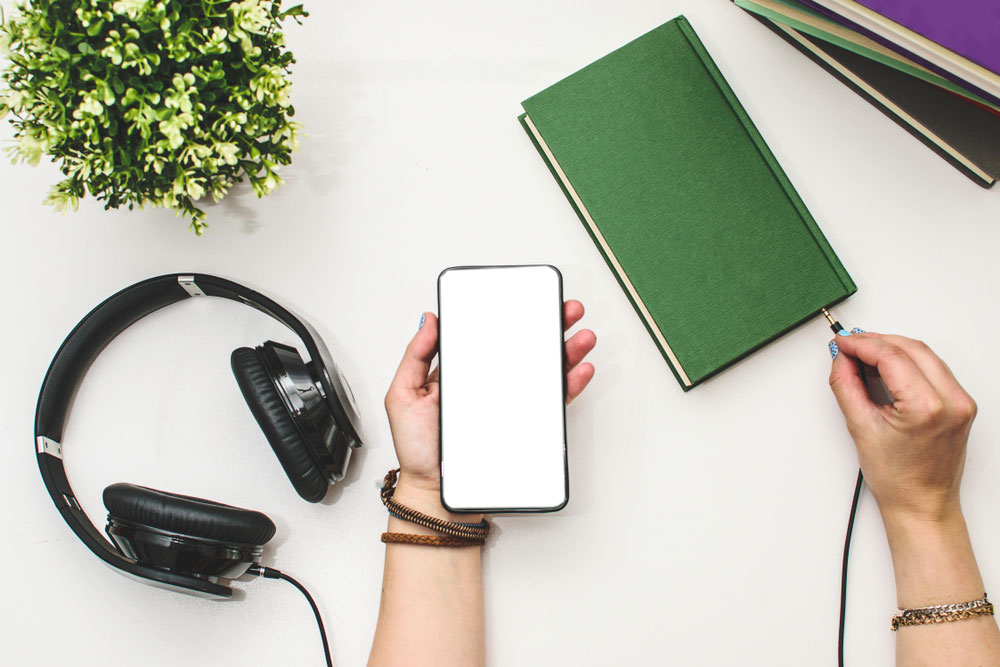 ---
|
Calcutta
|
Published 08.12.19, 10:02 PM
---
Audiobooks may have been around for years, but it is only now that they have suddenly become so popular as to pose a serious challenge to e-books. Youngsters too prefer audiobooks for their dose of fiction.
This does not mean that demand for e-books is declining. What is really dying are dedicated e-reading devices such as the Kindle, Kobo or Nook. Much as you may love your Kindle Paperwhite or another e-book reader, the demand for them worldwide is waning. China, India and the United States are the countries with the highest number of smartphone users. In these countries, rather than buying another device to read their e-books, most people prefer to use their smartphones or tablets to do so.
New research suggests that come 2020 audiobooks will overtake e-books. Technological advancements are changing the listening habits of people. A growing number are buying smart speakers, Airpods and wearables. AI-enabled home devices such as Echo and Google Home continue to improve. Imagine doing housework while Alexa reads a story to you.
You could also listen to stories while jogging or taking those long train or bus rides to work. Audiobooks are a blessing if you are visually impaired, old or restricted in movement. It could also be a big help in India, where illiteracy is very high. At least people would get to listen to traditional stories that are part of our cultural heritage.
Audiobooks are available as digital audio files. They can be used on a wide variety of electronic devices such as MP3 players, smartphones (Android as well as iOS), tablets and computers. The digital format of audiobooks is MP3, WMA (Windows Media Audio) and AAC (Advanced Audio Coding). You need to know which format your device uses before downloading any audiobook.
Many websites and apps provide access to audiobooks. The Project Gutenberg website (https: //www.gutenberg. org) is well known for offering thousands of free books in the public domain. What is not as well known is its collection of audiobooks that can be accessed through apps in the App Store and Google Play. One such app is the Gutenberg Reader.
Apple's Books app does not offer audiobooks in India, presumably because they have not been able to cut a deal with distributors. But they are available in the US and several European countries.
Downpour, Scribd and Kobo Books are all good apps for audiobooks. Scribd charges around Rs 624 per month and gives unlimited access to 4,00,000 e-books, 50,000 audiobooks, and comics on both mobile as well as desktop. Though the apps are free, you have to pay a subscription.
Amazon is pushing its audiobook service in India. The Audible app is free to download from the App Store and Google Play, but you have to pay a subscription fee. At Rs 199, Amazon is actually charging a fraction of the price it charges in the US. The first month is free. Later you get to buy the books at a 30 per cent discount. Audible has the largest audiobook library so it is worth it.
Another service I prefer is Storytel. The app is available for both iOS and Android devices. What I like about this service is in addition to English, you get Hindi, Marathi, Bengali, Urdu and Malayalam books. You have to pay a subscription fee for this too but it is nominal, around Rs 299 per month.
Many of the books are read out by professional actors and that makes it enticing. This includes Will Wheaton of Star Trek fame, Meryl Streep, Joe Morton, Lorelei King, Barbara Rosenblat, among others. Ravinder Singh, Kubbra Seth, and Konkona Sen Sharma have lent their voices to Indian books. The experience is totally immersing.