Wheels within wheels
Made-in-India social media apps are being talked about at a time when tech giants are being pushed back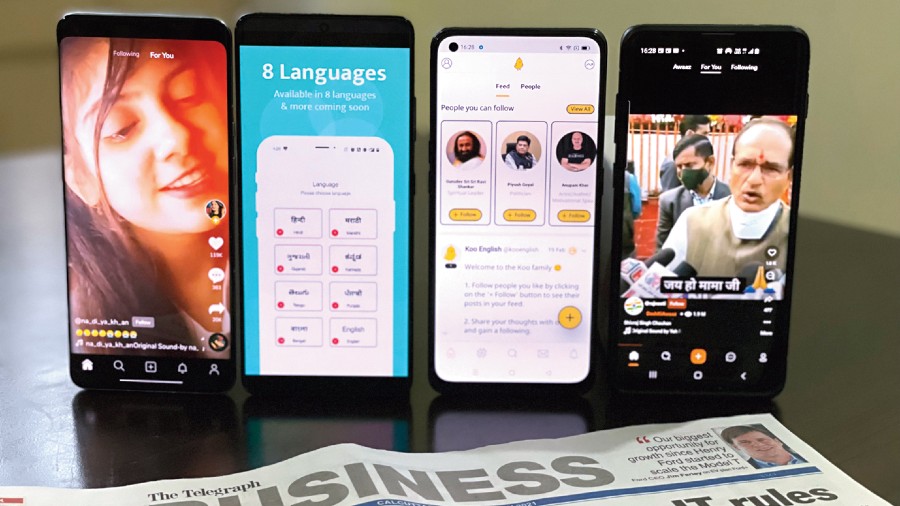 ---
Published 06.06.21, 12:09 AM
|
---
We have a lot of work to do to get our country back on track, and I'll be in touch soon about what comes next." That's a line from former US President Barack Obama's email soon after he gave his victory speech in 2008. It was sort of a coming-of-age story for new technology in the US. The man's campaign changed the way political candidates reach out to constituents. By the time Obama won, he had also won users over on Twitter, Facebook and YouTube, all of them are two-way communication tools. Even before he took the oath, his administration's website Change.gov was in business.
If you are wondering where this is leading to, bear with us over the next paragraph. Obama followed George W. Bush during whose administration a major shift had started. Facebook was making Orkut obsolete, Twitter was growing wings, YouTube became a part of Google's acquisition list, the seeds of WhatsApp were about to be sowed and Google was becoming the darling of every other netizen. Digital outreach never remained the same, which Donald Trump took advantage of years later, making the digital world more of a 'if you are not with me, you are against me' place.
And things are moving fast. A number of new digital platforms are coming up in India, which will shape the way many will interact and will be allowed to interact. Some of these start-ups hold appeal because of how they tackle the many Indian languages and, at the same time, are turning out to have glowing prospects while the Indian government tests the patience of established tech giants. Are they in for the long haul?
The players
On the one hand is the picture of Delhi police visiting the offices of Twitter, a few days after the micro-blogging site labelled as "manipulated media" a post by BJP leader Sambit Patra or that of WhatsApp moving the Delhi High Court to challenge the Centre's new IT rules. And on the other is the endorsement from the likes of Kangana Ranaut, Ravi Shankar Prasad and Piyush Goyal of new platforms. Take the example of Koo, which won accolades at Atma Nirbhar App Innovation Challenge last year. The Indian version of Twitter — along with other India-made apps — found the spotlight soon after the Indian government banned a slew of apps with Chinese links on the grounds of national security concerns. While Kangana Ranaut's Twitter account got permanently suspended for repeated violations of rules, specifically its 'Hateful Conduct and Abusive Behaviour' policy, Koo welcomed her, allowing her to share her opinion on the site "with pride".
There are other apps on the horizon. Kutumb is a Reddit-style platform for Hindi-speaking users and it's reportedly in talks with Tiger Global, one of the leading investors in the Indian start-up ecosystem. Sharechat is a vernacular social media platform. Chingari, Mitron, and Moj are about short videos, which try to fill the gap left by TikTok's ban.
All this is happening at a time when India's social network user base is growing rapidly, which according to Statista, is set to grow from 376m in 2020 to 447m in 2023, while the number of Internet users is set to grow from 696m in 2020 to 974m in 2025.
Global push
Not just in India, the US too is witnessing a surge on platforms other than Facebook, Twitter and Google. There is Parler, Gab, Dlive and others. Parler was banned by Google and Apple after violent protests at the Capitol earlier this year but it has now returned to Apple.
Recently, Florida became the first US state to regulate how companies like Facebook, YouTube and Twitter moderate speech online, by imposing fines on social media companies that permanently bar political candidates in the state. The New York Times says it's a direct response to Facebook's and Twitter's bans of former US President Donald J. Trump in January. Though the bill will likely face a constitutional challenge, it's certainly a push among conservative state legislatures to crack down on the ability of tech companies to manage posts on their platforms.
Facebook is now looking at accounts belonging to politicians more seriously. On Friday, the company said that Donald J. Trump's suspension from the service would last at least two years, effectively keeping the former president off mainstream social media for the 2022 midterm elections. The company also said it will end a policy of treating posts from politicians differently from those of other users.
Big tech companies are feeling the ire of governments globally. In Russia, Roskomnadzor, which is the country's Internet regulator, is demanding Silicon Valley giants to remove online content that it deems illegal or restore pro-Kremlin material that had been blocked. Facebook, Twitter and others must localise their databases of Russian users by July 1 or face a fine. In Belarus, the government has banned live streams from unauthorised protests. Poland has proposed a social media "free speech" law to stop social media platforms from deleting content or banning users, which is indirect support for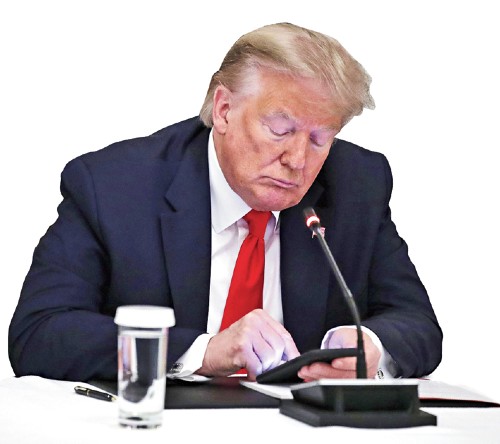 Donald Trump.
But can the new start-ups sustain over a long period? Curiosity factor and "celebs" can draw a small percentage of the audience but these factors are difficult to sustain. For example, a person may have spent years gathering followers on Facebook, Twitter and YouTube but will the user enjoy the same following on a different platform. It's like asking a person to begin from scratch collecting the 5,000 albums which he/she has picked up over many years.
Second, a social media user has a limited number of hours for two-three platforms. Only if the user's present choices don't fulfil certain needs, a move to an alternative platform will be considered. Plus, there are so many other factors at play — user interface, verifiability, transparency, privacy and moderation.
A few of the new start-ups, however they pan out, are playing another role... indirectly. They can be used by the central government as the backdrop while dealing with the likes of Facebook and Twitter. It's like saying, "Play by my rules, or else…." The problem with "or else…" is it may even make the country look like China where most of the big tech players are banned. Is the central government ready to share the image foreign investors have of China, or for that matter, North Korea? Let's hope the new apps are not just bargaining chips.
Apps looking for users
Moj: Video-sharing social networking service, owned by the Bangalore-based ShareChat.
Chingari: Users can record and share short video clips
ShareChat: It's an Indian social media and social networking service, based in Bangalore
Koo: A micro-blog in Indian language, like Twitter
Kutumb: A social network for communities on the lines of Reddit
Mitron: A short-video platform
Leher: A live discussion social network