Apple's AirPods are visibly the most popular ones around
But they've seen strong competition from the likes of Sony and Samsung in the wireless ear pods segment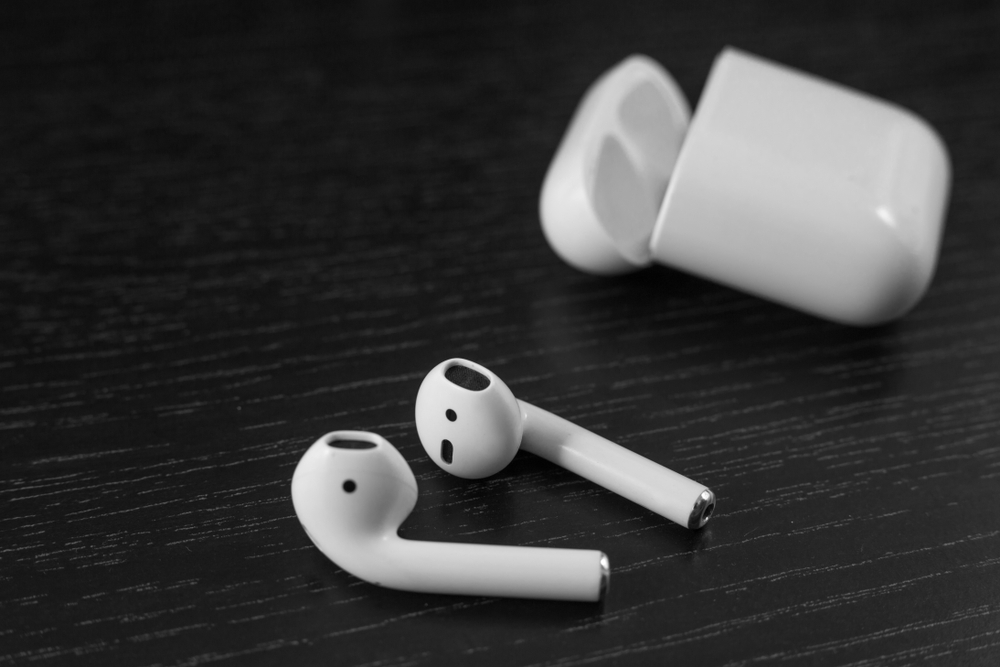 ---
---
Apple AirPods Pro
Price: Rs 24,900
Apple's AirPods are quite visibly the most popular ones around, but they've seen strong competition from the likes of Sony and Samsung in the wireless ear pods segment. With active noise cancellation, improved sound and silicone tips for a snugger fit, the AirPods Pro are a big leap forward from the previous gen, but the upgrades don't come cheap.
With shorter, more curved stems that direct the microphones more towards your mouth, the buds look a lot more discreet and stick out less from your ears. The fit is flawless (even for folks who had issues with earlier AirPods) courtesy the ergonomic tips and multi-sized silicon ends — there's even an Ear Tip Fit test during setup — and the passive vents on the outside do well to dissipate the pressure common to earbuds. Coupled with their light weight (5.4g each), the Pros are super comfortable to wear over extended durations, and
IPX4 sweat and water resistance is a handy bonus. Aside from fit, the other big update is the addition of noise cancellation, which doesn't disappoint one bit while making your music that much more immersive. The adaptive equaliser does well to pump out quite nearly the best sound I've heard from a pair of truly wireless headphones — the new Sony pair are a shade better — but Apple edges far, far head in terms of versatility, convenience and an intuitive user experience.
Pinch controls on the stem take a bit of getting used to. Battery life is middling at 4.5 hours with noise cancelling on. Pricey but a no-brainer to spend the extra over the regular AirPods.
Tile Mate
Price: Rs 2,499 for one, Rs 7,999 for four
Tile is a well-known name in the world of Bluetooth trackers, and the Mate is their first product launched here. It's a poker-chip-sized tag that can be attached to your keys, wallet, backpack or any item you're likely to misplace, and the Tile app on your phone can be used to beep the tracker to locate your missing stuff. Or use the tracker to ring your phone if you've misplaced it!
It's easy to set up, and the tracker itself is small enough to fit inside wallets or attach onto your keychain. The app shows you the last saved location of your belongings, but keep in mind, it works only within the Bluetooth range of your phone. I loved the community aspect of the app, which allows others to help you find your lost item, and vice versa. Water resistance is a nice touch, as is the replaceable battery.
Difficult to hear the alarm when outdoors. Prices itself out of contention, and the Pro service features are simply too much to pay every month.
Amazon Echo Studio
Price: Rs 22,999
Think of a form factor for a smart speaker, and Amazon probably has you covered. Yet, the Echo lineup never really had any serious music chops. Enter the Echo Studio, the company's most powerful Echo speaker to date. And boy, does it bring a lot to the party — plenty of bass, a wide array of drivers and Dolby Atmos compatibility to boot. Plus, all of Alexa's usual smarts. Not cheap, but if you're on board with Amazon's ecosystem, you can't go wrong with the Echo Studio.
The Studio looks like a regular Echo that went to the gym and came back all pumped up, and its fabric-wrapped exterior does little to hide its not-insignificant proportions. It's heavy and solid, which is fine since it's meant to be sat down and not moved around. Setup is easy and familiar to anyone who's set up an Echo device previously, but you should give some thought to where you will be placing it since the speaker needs some space above and around it to work its magic, though it auto-calibrates itself based on the acoustics of the room it's in. And the sound is good. With 330W of peak power and five directional speakers, one of which fires upwards for the added dimension to your music, the music sounds bigger than the competition with that punchy bass many love. You can pair two Studios for a stereo pair, or connect them to a Fire TV Stick to give your TV some much-needed audio love. The built-in smarthome hub connects to smarthome devices and, of course, Alexa serves to please with her ever-growing vocabulary of skills.
Not unobtrusive, and design could have been made to look more premium.
Fitbit Versa 2
Price: Rs 20,999 onwards
Refinement, that's what the Versa 2 is all about. Fitbit's taken everything that made the first generation so popular and added in all-new Alexa voice capabilities, new sleep tracking capabilities and a new AMOLED display. The result? A fitness tracker that nails the brief, along with some bonus smartwatch perks.
The 'squircle' design stays, retaining the Versa 2's somewhat inspired good looks, and the wearable continues to remain one of the most comfortable and lightweight devices I've worn, both during the day and while I slept. Gone is the three-button layout, replaced by a single button for all operations that don't involve the touchscreen. The screen itself is a big improvement, a bigger, brighter 1,000-nit AMOLED panel with Gorilla Glass 3 protection. There's a new processor under the hood, giving the Versa 2 a discernible sense of smoothness in operation. Alexa on your wrist means you can invoke the assistant via a button press and set alarms, ask questions, start an exercise routine and control your smarthome devices. It's a nice add-on but it needs more functionality, such as voice activation via the Alexa wake word and audible responses, to make it truly useful. Of course, the Versa 2 tracks your heart rate, floors climbed and other activities, but where it truly excels is sleep tracking. A new 'Sleep Score' takes into account how long you're awake, your light/deep sleep durations, and restlessness, among others, to calculate a numerical score for your sleep.
Always on display cuts battery life by half, from a little over four days to two. Best paired with an Android phone, where the voice and text replies work best. App selection still limited compared to Apple. Lack of onboard GPS is a pity, for something at this price point.
Tushar Kanwar is a tech columnist and commentator. Follow him on Twitter @2shar. Mail your tech queries to t2onsunday@abp.in