Apple Arcade: Why is it making waves now?
It now has plenty of big-hitting games to keep users occupied for months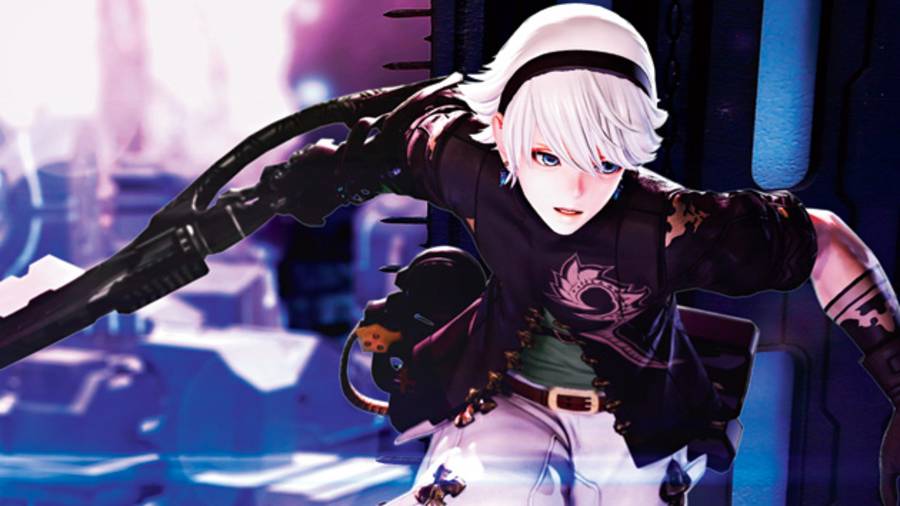 If you enjoy Final Fantasy then the handcrafted Fantasian on Apple Arcade will easily become your new favourite.
Picture: Apple Arcade
---
Published 15.07.21, 11:43 PM
|
---
Since Apple Arcade launched in 2019, the video game subscription service recently got a much-needed boost, sort of like a jetpack, to zoom on an upward incline on a graph. The service is for Apple device users to play a wide range of gaming titles (180-plus games at the moment) for a fixed monthly fee of Rs 99, minus advertisements or in-app purchases. The focus is on games and games alone.
After the initial launch, there was sort of a lull period when new games got added now and then but the demand for new titles was far higher. In the last few weeks, some binge-worthy games have been added. And the titles can be played across Apple devices — iPad, iPhone or Mac, without hiccups.
So what has changed? What has made Apple Arcade worthy of your attention more than ever before? The big move was announced in April but the real benefits can be felt now. When you sign up for, say, Netflix, the move could be triggered by one original title but there needs to be something beyond that to keep you hooked and these may well be shows that aren't exclusives. There will always be the exclusive new Apple Arcade Originals and then two more categories — Timeless Classics and App Store Greats. In the latter category, you can find some well-known iOS games that have been released over the past decade but you can now play them without ads or in-app purchases.
One has to remember that be it the iPhone or the iPad or the Mac, these all run on chips that are the best in the industry, so the experience remains uncompromised. I tried out quite a few titles in the last few weeks and here's how it went.
Switch seamlessly between devices
Fantasian is that one game I am willing to pay way more than the monthly subscription fee. Produced by none other than the legendary Hironobu Sakaguchi, the creator of the Final Fantasy series, and the music is by his long-time friend, Nobuo Uematsu. More than five hours into the game, the graphics are unlike anything we usually get to see, which probably stems from the fact that the developer physically built the sets of the game and then layered 3D models on top of it.
There is plenty of animation involved but that too is spot on. While the second part is coming sometime this year, the first half slips the users into the role of Leo, who awakens in a strange world that's being encroached upon by a mechanical plague. As you progress, recovering Leo's lost memories along the way, mysteries get unearthed. During the course of the journey, there will be enough monsters to slay. It's a graphically complex game that I have managed to play seamlessly between the iPad and the iPhone.
Excellent touch response On the other extreme is Clap Hanz Golf, a goofy take on the sport. I am a fan of WGT Golf, which has been my companion for years, so switching loyalty to Clap Hanz Golf began with some hesitancy. At the moment, it is my go-to game, something I play at least 30-45 minutes a day.
Making the title oddly satisfying is how it makes golfing fun for non-golfers. The presentation is whacky as you go on a world tour (that's the mode I am currently glued to), winning friends and expanding my team. The iOS touch controls make it worth playing the game. Choose a club, point where you want the ball to go, draw your finger back and then swipe up to let it rip. A simple gameplay can becoming boring, which doesn't happen as Clap Hanz, the Japanese developer behind the title, has enough of tricks that has been collected working on games called Everybody's Golf. The touch response of the iPhone screen makes it an addictive title.
Top-notch haptic feedback The soft corner for race-shoot-crash titles has found a home in Agent Intercept, which does a few things very well — lets you race a car, blow up cars and planes and, of course, makes you fight a worthy opponent. While moving through the chapters, there are several tasks that need to be completed. The story begins with the user being asked to stop a few villains and ultimately moves to stopping nuke-carrying rockets.
The campaign has been very well designed, so that you can complete each chapter within a couple of hours. Having a short gameplay helps when the plot doesn't have a lot of depth, which happens often while playing bang-bang titles in which mindlessness grows by the day.
I used (at times) a game controller to navigate because there are some sharp twists and turns the car needs to take, plus a lot of shooting. Top-notch haptic feedback of the phone and graphics bring Agent Intercept alive.
Smooth graphics
The game I have just started playing is Ultimate Rivals: The Court, a graphic-intensive title; it's like playing extreme basketball. Players will create powerhouse squads consisting of their favourite pros to compete with their friends and family in three-on-three games with tons of above-the-rim acrobatics.
It is the first basketball experience to gives fans the ability to play as their favourite athletes, with pros such as NBA's Giannis Antetokounmpo, Kawhi Leonard, James Harden, and legendary athletes like Larry Bird, Julius Erving and Shaquille O'Neal. In addition, WWE Superstars and Legends will join the roster in future updates, including Dwayne Johnson (The Rock).
So far, I have been mesmerised by the graphics, how smoothly it flows and the adrenaline-pumping gameplay.
With more games arriving every other week and month, Apple Arcade is finally enjoying a turnaround. Like I said earlier, all the games can be played for a simple monthly fee, minus ads or in-app purchases. And there is always the Apple chain of products with uncompromising hardware to make every game appear smooth.
Coming up... Angry Birds Reloaded: Join Red, Chuck, Bomb, Silver and the rest of the gang for classic slingshot action
Jetpack Joyride+: Bullet-powered jetpacks in an endless running quest.
Detonation Racing: The "most dangerous, least sensible racing series" ever devised.
Wurdweb: Infinite unique puzzles, generated by an intelligent algorithm.