A puzzle for those with a sweet tooth
Sweet Escapes is a fun game to engage with. It has an endearing premise and fast-paced gameplay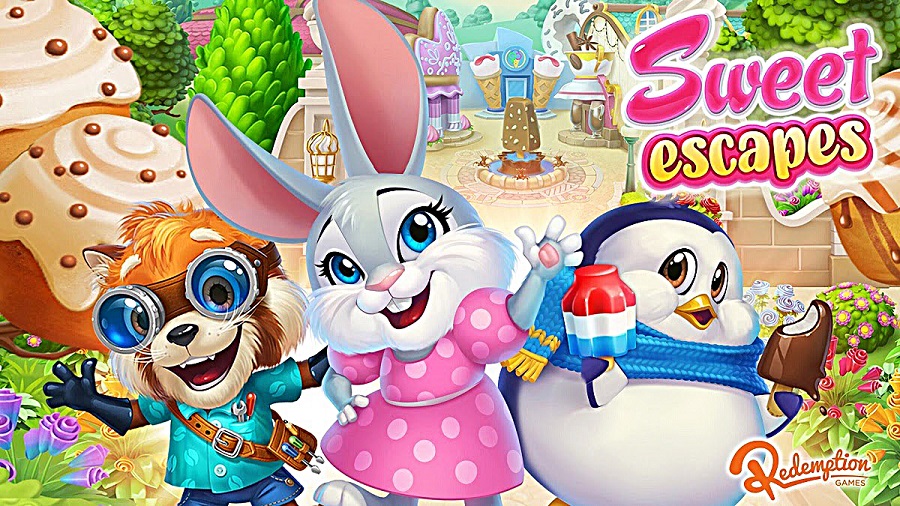 ---
---
Game: Sweet Escapes by Redemption Games, Inc
Genre: Puzzle
Platforms: Android and iOS
All of us crave a bit of sweetness in our lives. But what if you had a surfeit of it? Say, a world of ice cream fountains and trees made of chocolate croissants. Such is the world of Sweet Escapes, a game that captivates not just with its visuals but also with the gameplay and a cute story.
At its core, Sweet Escapes is a puzzle game. But instead of sliding and matching three as in typical match 3 games, here you have to tap to clear. Toon Blast uses a similar mechanic. Compared to the traditional swipe-based system, this feels much faster.
The boosts are quite similar but the strategies that you deploy to win a level vary from a traditional match 3 game. You play the puzzle levels to get stars that you can use to advance in the story as well as build and decorate your bakery empire.
The main draw of Sweet Escapes is the very cute story, combined with the delicious and colourful art. You play as the bunny Joy who is tasked with rebuilding a rundown bakery. As you play through the game, you are joined by other animals who help you in this endeavour. However, you have to stay clear of the health inspector who does not want you to succeed. The story is light, funny and endearing and makes you happy to be part of the ride. What makes this ride enjoyable is the colourful art. Everything in the game is related to sweets; from the cone-shaped chairs to the trees shaped like soft serves. It's exciting to uncover the next item you would be decorating because you are always wondering what sweet it will resemble.
Along with the puzzle and decoration, there are multiple events to keep you busy. You can take part in the multiplayer event where you are ranked against other players on how many candies you collect in the puzzle. There is also the streak event where you can take in boosters at a level based on the number of consecutive levels you have won. An exciting and innovative feature in the game is the ability to be a part of guilds and do tasks together with your friends. The in-game economy that ties all of this together is the coin economy and the game gives you ample opportunities to earn this and even some sneaky ways to buy it. It can get difficult to earn coins but watching ads help.
VERDICT: Sweet Escapes is a fun game to engage with. It has an endearing premise and fast-paced gameplay. It can sometimes get frustrating when you are stuck at a level or don't have enough coins. But for everyone looking to satisfy their sweet urges without putting on any weight, look no further. I would rate it eight out of 10
Pop Picks
Similar games we like
Cookie Jam: Match 3 Games: Crunch your cookies before they crumble! Sprinkled with a deliciously sweet twist, this match 3 game is equal parts fun and challenging. Hop into your travelling bakery to set sail on this new puzzle adventure and explore mouth-watering patisseries from around the world.
Price: Free
My Bakery Empire: Help Lizzie fulfil her dream of owning a bakery. Start with cupcakes, take orders and bake up delights to please demanding customers. Once your first bakery is a success, go on to build more world-class ones. Warning: this game will make you feel hungry.
Price: Free