A Galaxy of its own
Samsung is part of the fabric of South Korean society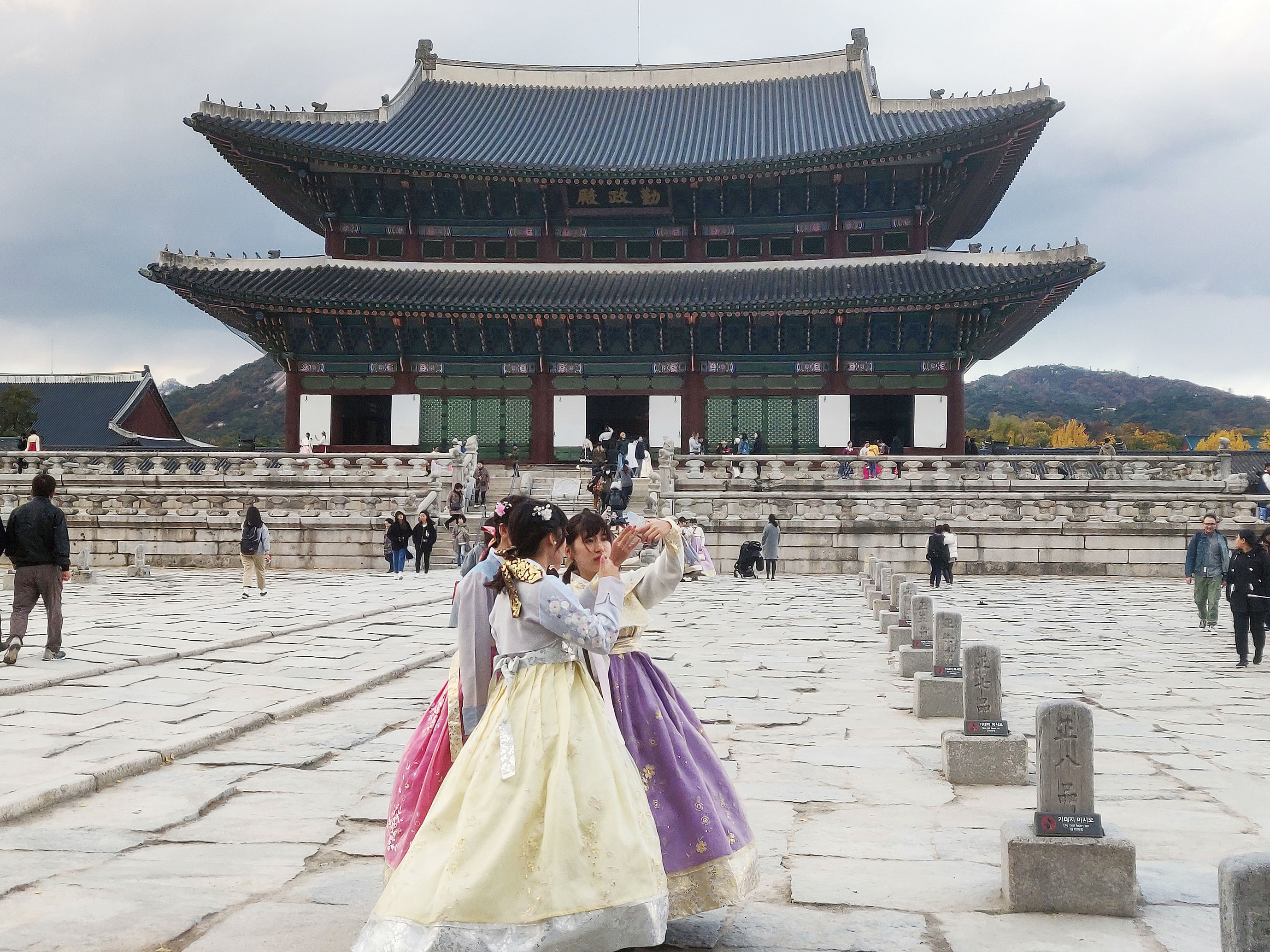 ---
---
Samsung means tri-star or three stars, implying a business that's big and eternal. What began as a small noodle business in 1938 has transformed into a global phenomenon that touches billions of lives through its many products and network companies. The Seoul HQ-ed company is like a bowl of spicy kimchi but the ingredient that lends maximum flavour and generates maximum interest is its mobile phone business. But during our trip to South Korea, we found out there is a lot more to the tech giant.
Touching down at Incheon International Airport, one can immediately feel the Samsung breeze, which came not just in the form of air conditioners and air purifiers but also cell phones that the young and old flip out of their pockets. After all, this is home to the world's largest smartphone seller (globally followed by Huawei and Apple). As a company, it ignores conventional wisdom by diversifying into several unrelated industries — semiconductor to insurance while remaining impressively creative across verticals.
After an hour-long drive to the heart of Seoul, our bus came to a halt at the sprawling Hotel Shilla, which gives a fair view of the city and houses a couple of top brands from France. Once the key to the room was handed over, more surprises were in store. The hotel is an affiliate of Samsung. Also, that one of the companies behind Petronas Towers in Malaysia is Samsung C&T Corporation, which was also the main contractor for the Burj Khalifa in Dubai. Suddenly one felt that Galaxy is much more than the company's mobile phone series. Samsung is a galaxy of its own. The modern story of South Korea is incomplete without a chapter dedicated to Samsung.
The visit to the company's sprawling offices in Suwon came at a time when Samsung Electronics had announced its third quarter 2018 results, during which the operating profit reached a new quarterly high, driven mainly by the continued strength of the memory business. Equally impressive has been its sales of flagship models (Galaxy S9, S9+ and Note9) in the quarter. Next year will be a milestone for the category as the tenth anniversary of the Galaxy S series is around the bend and it's expected to be the talk of Mobile World Congress in Barcelona in February.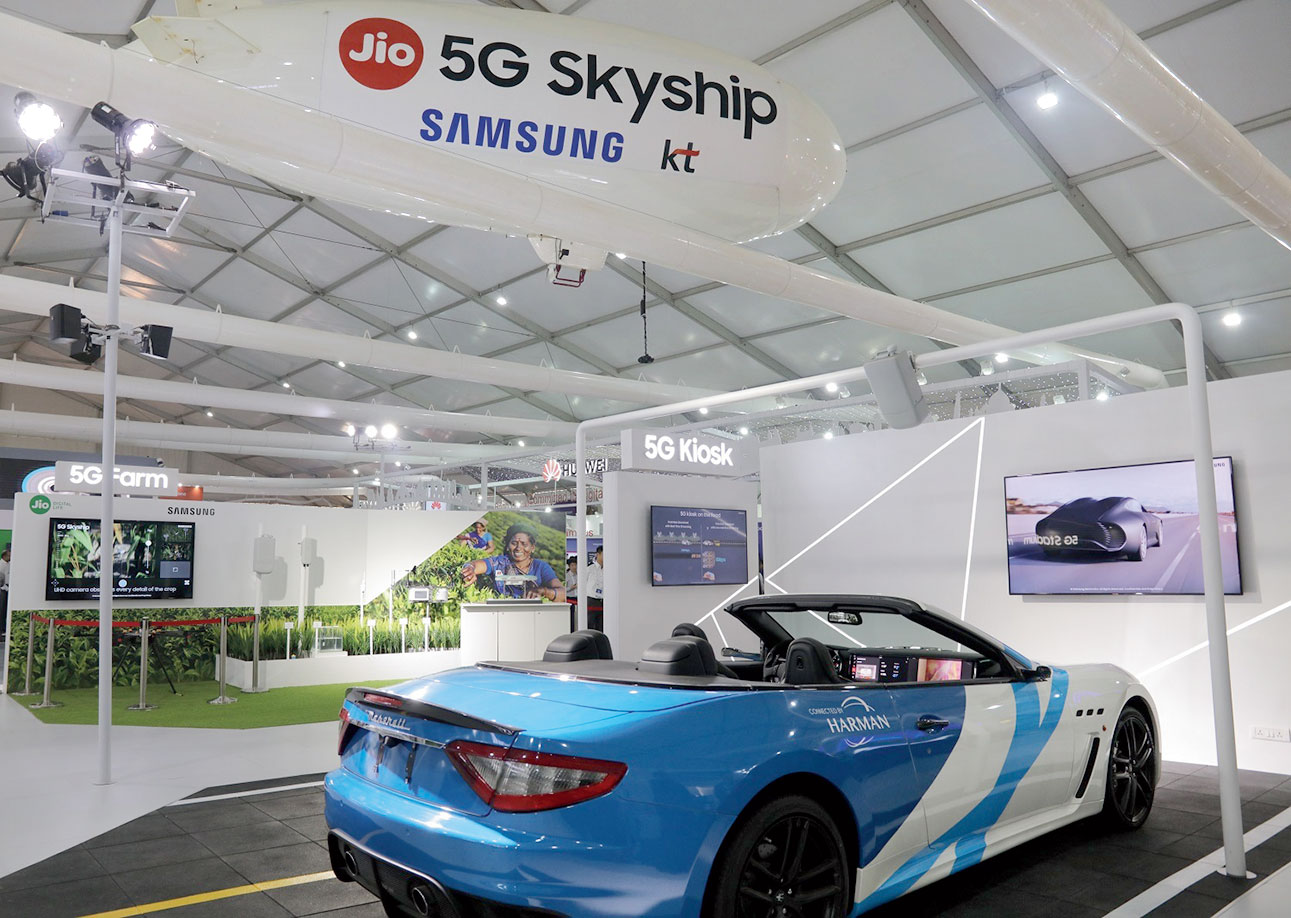 5G is the way forward
One other area is playing out big and all eyes will be on it for the next few years. The company's networks business will look to cement its position at the forefront of 5G technology as it begins supplying 5G equipment, shipping to customers in North America and Korea in the fourth quarter. What about India? India Mobile Congress 2018 (IMC) in October showcased many ways how the company's latest technologies and user-centric 5G networks will transform homes, stadiums, streets and farms.
"Agriculture is one of the most interesting sectors that can benefit from 5G," said Claudia Park, director, networks, Samsung Electronics. "Our vision is to create a connected world. There are multiple technologies that will get integrated — AI, IoT and many other things. 5G will be the base and we have end-to-end solutions for it. In Korea, in around two months, we will be ready to deploy 5G. India will have its first large-scale 5G trial (in Delhi) in the first quarter of next year," she said.
One has to remember that 5G has a lot more to offer than enabling quick downloads of films and music. It's a lot more than having 5G-enabled mobile phones. For example, with extensive spectrum bandwidth, 5G can accommodate 10 times more connected devices and 5G farm will be one of the key service cases for Samsung. Smart sensors can be placed in the farm to gather soil status, humidity and temperature to measure and inform farmers about what needs to be done to keep their crops healthy.
Then there are smart cities: At IMC, Samsung's 5G "city zone" showcased a model of a city connected by 5G connectivity node, bringing together technologies such as drone cameras, sensors and vehicles. With connected sensors, humidity, temperature and pollution of the area can also be monitored, making roads and streets much more safe and convenient.
At home, of course, the network will allow better streaming of high-quality content and services, and will make cloud gaming a lot easier.
"Making the world a better place for humans is our focus. We want to make people's life more efficient," said Park. She also pointed out that healthcare can be another sector that can benefit immensely from 5G.
In India, the company is a key provider of network infrastructure for Reliance Jio. While the Jio-Samsung 4G LTE network handles over 90 petabytes of data traffic every day, equivalent to 600 billion photographs shared on social media in a day, deploying 5G will be easy as Jio's network is 5G-ready — it is a complete IP-network which makes it easier to adapt to new technology with software upgrades. Of course, Samsung is not saying that 5G will replace 4G. They will co-exist, at least, for the time being.
In 2019, 5G smartphones will be important for the company. In its third quarter report it has announced: "The company will also solidify its market leadership by adopting cutting-edge technologies across its entire Galaxy lineup, including the Galaxy A series. Moreover, Samsung will strengthen its competitiveness in the mid- to long-term by leading innovation with the launch of foldable and 5G smartphones as well as enhancing its Bixby-based AI and IoT services."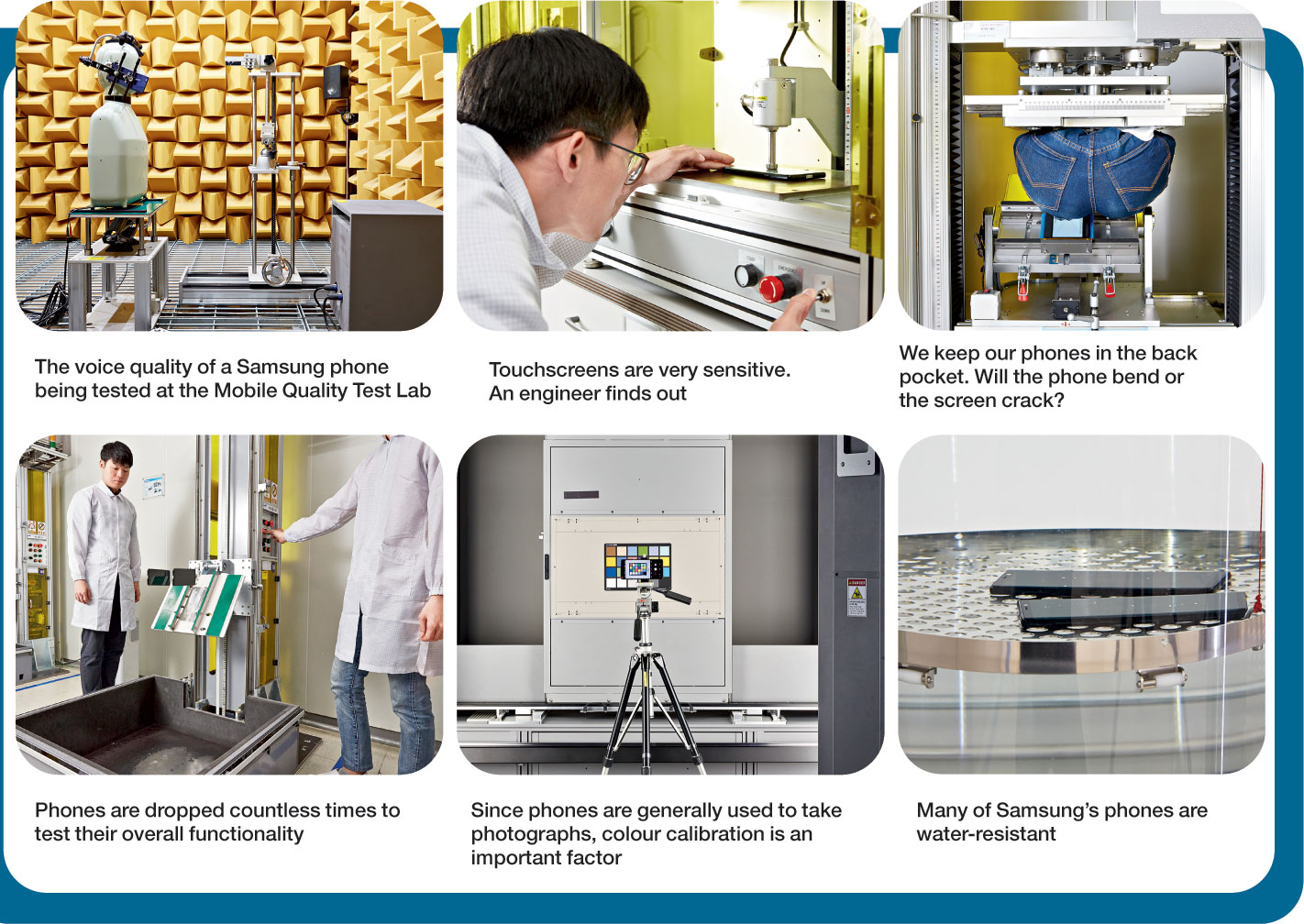 Electric youth
Speaking of phones and the Galaxy A series, the company's new triple-camera treat, A7, is already a hit among the youth and the upcoming A9 with its quad-camera set up on the rear is something to look forward to. It's something the BTS generation will appreciate. If Gen K-pop likes something, chances are profits would be amazing.
"Every phone we design is based on unique user experiences and the surroundings they are in. Be it our designs or its features, consumers can relate to our devices. To come up with the A9, we interacted with millennials. We tried to understand what they want. After all, these are the people who will drive future trends; they are full of vibe and energy," said Sang Il Park, principal product designer, mobile communications business, Samsung Electronics.
This is in stark contrast with the philosophy of Apple's founder, the late Steve Jobs, who didn't believe on relying on market research. He had memorably told INC: "You can't just ask customers what they want and then try to give that to them. By the time you get it built, they'll want something new. It took us three years to build the NeXT computer. If we'd given customers what they said they wanted, we'd have built a computer they'd have been happy with a year after we spoke to them — not something they'd want now."
Tough to believe it but it's only in January this year that Apple opened its first store in Seoul. For perspective, Apple announced the opening of their first retail stores in May 15, 2001. Tokyo got its first Apple store in 2003. London in 2004. Beijing in 2008. And the Middle East in 2015 with Dubai's Apple store. In other words, Apple took a long time coming to this innovative tech hub.
Walking down Seoul's Gangnam district (remember Psy's Gangnam Style?!) sprawling with designer stores, nightclubs and skyscrapers, we saw youngsters flaunting their Samsung phones. The older generation swears by the company and the youngsters take pride in a brand that rules the smartphone segment. People here love what the company has done with the phone display.
As bezels get slimmer, the future of phone displays is on everyone's mind. Will foldable phones offer a solution? "Our foldable display technology has been in development for four years. More than foldability, it's about what it can offer when the screen is unfolded. From our perspective, making a display foldable is not exactly a new technology because it's just a method for providing a larger screen with durability. What we are focusing on is the usability factor in terms of multitasking. The ease with which a phone can be used is important to us. Applications and solutions that users need is what's on our mind," said Harksang Kim, senior vice-president and head of mobile visual R&D, Samsung Electronics.
A few days ago, the Chinese phone manufacturer OnePlus gave us in-display fingerprint scanner, something that has been talked about for long. Samsung is being cautious about the technology. Kim said: "Iris scanning and fingerprint recognition are the two options we currently have. We have been preparing for optical fingerprint recognition but there are issues in terms of how secure it can be. We are not just looking into this solution but also looking at other technologies of which you will soon hear about."
Nurturing ideas
The South Korean giant is not just about producing millions of phones or opening the world's largest mobile phone factory, which it did in Noida in July this year. The Noida facility, spread over 35 acres, will help the company compete with rivals, double its current capacity for mobile phones in Noida from 68 million units a year to 120 million units and implement a greater vision, about which H.C. Hong, president and CEO, Samsung Electronics SouthWest Asia, said: "We Make in India, Make for India and now, we will Make for the World."
Also integral to the company's philosophy is how it takes ideas from its employees, nurtures them and turns it into start-ups. Towards the end of 2012, C-Lab was established to encourage creative thinking throughout the company. The complex dedicated to the C-Lab in Suwon is all about employees seeing their ideas evolve. "The key success factor at Samsung Electronics has been the top management's ability to take decisions quickly. There is always a need to move on quickly. It's a strategy to trickle down creativity from the top. At C-Lab there is no assessment, grading or fixed timing. There are no designations. Whoever comes up with an idea becomes the creative leader. This person gets to choose the people he or she wants to work with," said Hyunsoo Kim, director, C-Lab, Samsung Electronics.
One of the big projects to come out of C-Lab is Nemonic from Mangoslab. It is a compact smart printer that prints memos from a mobile device or PC as sticky notes without using ink or toner. Users can compose, edit and print information such as digitally handwritten memos, text, images, or tables using preset templates on the Nemonic app. "Youth start-up is a keyword in South Korea. At C-Labs you build first and then measure the success. There is nothing called failure here," said Kim.
In a fast-evolving tech world, failure indeed is the next step to success.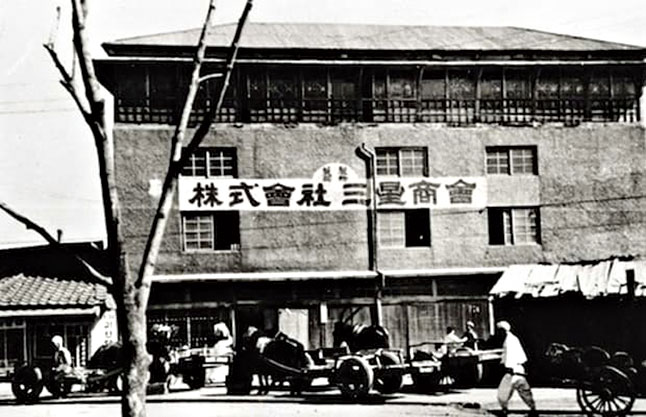 OVER THE YEARS
1938: Lee Byung-chul, son of a wealthy landowner and rice miller, opens a company trading groceries and making noodles.
1969: Samsung Electronics is established. It produces its first black-and-white TVs in 1972 and expands to refrigerators, washing machines and colour TVs.
1977: Samsung acquires a Korean semiconductor manufacturing firm, which later grows to become the world's top memory chip making business.
1983: Samsung Electronics starts manufacturing computers, enters 64K DRAM business.
1984: Exports first VCRs to the US.
1987: Lee Byung-chul dies. His third son Lee Kun-hee takes over as group chairman. He changes the focus of the group to one that would use innovation and superior products to build a respected brand name.
1992: Samsung becomes the largest producer of memory chips in the world.
1998: Samsung Electronics becomes world's top LCD producer.
2001: Creates World Cyber Games.
2005: Samsung surpasses Sony as the most popular consumer electronics brand.
2010: Jay Y. Lee, the only son of Lee Kun-hee, is appointed one of the presidents of Samsung Electronics. That same year it becomes the number one global electronics company in sales.
2017: Completes acquisition of Harman.
2018: Will roll out 5G in South Korea and test the technology in India in the first quarter of 2019.
2019: The world awaits the 10th anniversary of the Samsung Galaxy S series.