3D for your ears
Dolby Laboratories is kicked about smart speakers and streaming services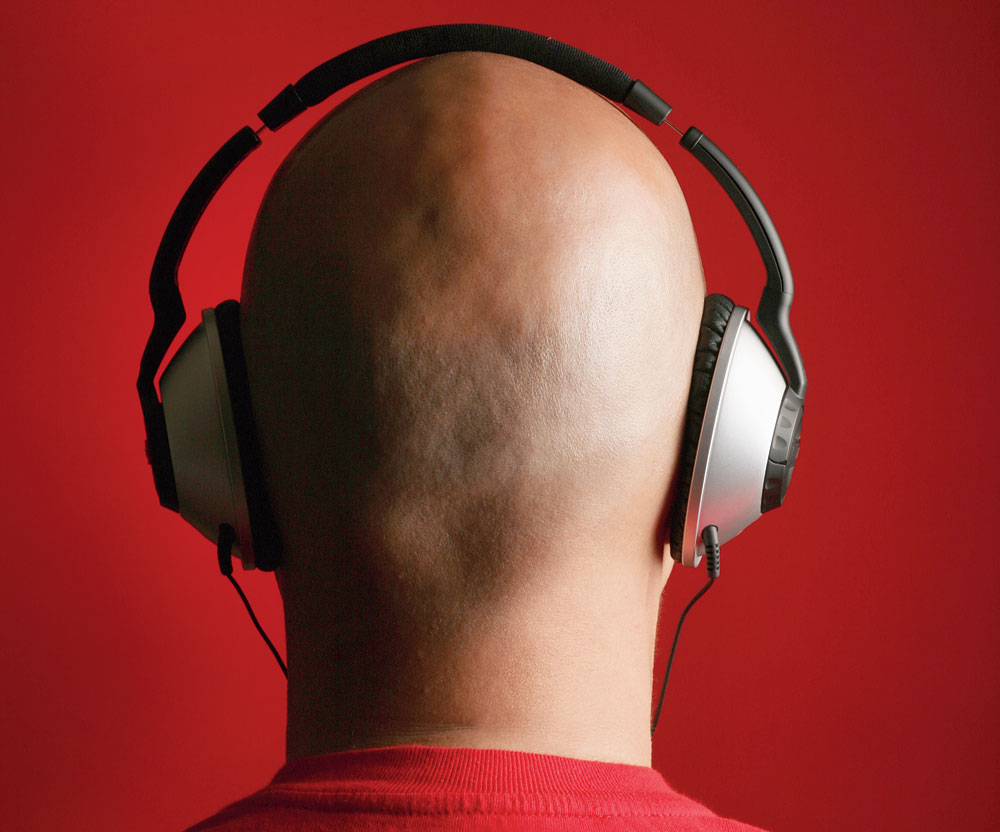 Data shows that half of all the listening that happens is on the speaker
(iStock)
---
Published 20.07.19, 12:46 PM
|
---
Since the 1950s, filmmakers have strived to improve the clarity and realism of cinema sound. They brought in stereophonic soundtracks to replace the old mono technology. But what the world needed was Ray Dolby's inventions. The sound pioneer revolutionised the recording industry with the invention of the Dolby noise-reduction system and transformed cinema and home entertainment to put people in the middle of things. By the time he passed away in 2013, streaming service hadn't picked up and the smartphone revolution was taking off. Today, the double-D symbol rules the world. Thanks to San Francisco-HQed Dolby Laboratories' Atmos surround sound technology, the entertainment aspect of smartphones, video streaming and, of course, film theatres is sorted.
The Telegraph caught up with Pankaj Kedia, managing director (emerging markets), Dolby Laboratories to talk all things double-D.
The Dolby magic is everywhere
People in India love entertainment — at cinemas, at home and now on mobile phones. We are in the business of making each of those experiences spectacular — irrespective of where you are enjoying it, audio or video. The way we work is that we enable content creators to design spectacular experiences. Then we enable the distributor of that content — DTH operator or streaming service — to deliver an enhanced experience. Finally, we work with device manufacturers to enable their devices, which is the playback side (can be a phone, soundbar, theatres), to offer the same. What we put forward is the artiste intent in the same way the artiste intended. The way we achieve this is through bringing newer technologies to cinema, then cascade it to the consumer side, living rooms and mobile devices.
Two challenges
With audio, two aspects need to be addressed. One is the intelligibility of an experience. For example, the challenges you are dealing with inside a home, which is relatively quieter, and on the mobile phone, on a headphone in a noisy environment, is different. If you are in the Metro or on the street, you may not be able to hear a lot of the dialogues in a movie but gunshots may come across loud. This is not intelligent. Clarity is one part. The second part involves immersiveness. The sound needs to be around you and you need to be immersed in the content. When you watch a movie, there is a level of suspended disbelief; you suddenly become a part of the movie. In the same way, when you listen to some content on your headphone, you may get immersed in it. That's what we have been able to do.
Next, a cinema environment is different and we can put in a hundred speakers and even put speakers in the ceiling. A home is a different game. Soundbar is a great way to achieve the same at homes. Finally, it works differently on mobile phones and it involves speakers and headphones. Data shows that half of all the listening that happens is on the speaker. So we've enhanced both the experiences.
Importance of smart speakers
That's a big growth area for us. Wireless and smart speakers are becoming really big. Amazon recently became the largest speaker manufacturer in the world, which is not something you would associate the company with. A lot of technology goes into Amazon Echo products. One is about filling a room: The speakers are relatively small but we expect its sound to fill a room. Then there is voice detection: You should be able to speak to the speaker while it plays music. Then there is technology that allows multiple speakers to render an experience. That segment is a big area for us. We have only got started and there are a lot of possibilities as the category evolves. The way smart speakers are getting adopted — people have two or three at home — is amazing. This is a very new area and it has given us an opportunity to solve many problems that people didn't have to deal with in the past.
Working with streaming services
We are working with all the global majors and local companies; both are important. We have large levels of investments in way of technology and people in local ecosystems. If you look at HD broadcast in India, over 75 per cent of the channels and HD content in India is produced and broadcast with Dolby sound. Streaming is obviously changing the entertainment landscape. It's changing a lot of capabilities on devices; how people are consuming. We are working closely with all the streaming players and each of them has different strategies — whether they are targeting the living room or mobile phones. There is a large bank of cinema content we have. For example, we are working with iTunes right now. In the cinema we have close to 600 Atmos titles in India… Indian titles. We are working towards bringing some of them to the iTunes platform in India. I think they already have 15-plus titles on their service. Netflix does a lot of originals globally and most of them are in Atmos and Vision, like Stranger Things and Lost in Space. I think they have over 600 hours of Vision content and 400-plus hours of Atmos content.
Dolby and gaming
This is a big area. There are two segments — one is the gameplay and the other is entertainment hub at homes. A lot of streaming happens through these game consoles, especially in the US market. Whether we look at our traditional 5.1 Dolby audio or Atmos and Vision, we work closely with Sony and Microsoft. We are working on the new platforms as they are being developed. We also work with game developers. Gaming is a bit different. In a movie, you pre-render everything. In gaming, the rendering happens on the device. So based on the gameplay, the sound has to be rendered. It's a good challenge. Sound makes a big difference in gaming. If you hear the footsteps approaching you, you have a better chance of surviving in an action game.
Working with device manufacturers
The acceleration we have seen in the last year or so in the mobile space has been phenomenal. If you look at Samsung, they have pretty much shipped all their smartphones with our technology. We just made a big announcement with OnePlus, then there is Oppo… Apple in its recent developers conference announced that Atmos would be a part of all their devices. They have been using Vision for a long time, now Atmos. If you look at Apple, it doesn't put a lot of third-party brands upfront. But they have done that with Dolby. They see a lot of value in our technology.
We estimate that close to 40 per cent smartphones are with Dolby Atmos capabilities… this could be around 100 million devices in India alone. We are personally excited about mobiles. India is mainly a mobile-first market. If you look at a mobile phone experience, it's a four-five inch experience. It will never be a 40-inch experience. The screen size is not going to change much. The audio experience can be a 40-inch experience. Audio can be more immersive. Audio is a way of delivering cinematic experiences on the mobile.
Our relationships can be unique with each provider. What we do with Amazon or Apple or Harman Kardon can be different. At the same time, some of the technologies can be common. Each is trying to design its unique sounds and experiences. Some can be deeper engagements and some on the licensing side and some, strategic.
Era of wireless speakers
Our processing technology happens on the phone and not on the headphones. We are agnostic to the headphone. The one interesting possibility that comes up is that you can get a very high experience on a relatively cheaper set of headphones. Today, if you want a better experience, you need to invest in headphones. We have shown that at a cheaper price point you can get a better experience. These smartphones are very powerful.
Making music exciting
The work we have been doing for some years with many music labels also involves remastering old concerts and these eventually come out in Blu-Ray or through streaming services in Dolby Atmos. Labels go back to the original recordings and use the tools that Dolby Atmos has to create an immersive experience. You will feel as if you are in the stadium watching a show. The original recordings are pretty good because most of them are in analogue. Music is very exciting.