Why Modi won't be pleased with Financial Times list of best books of 2021
EYE ON ENGLAND: Jyoti Basu's granddaughter Mallika cooks up a different 'curry' in the UK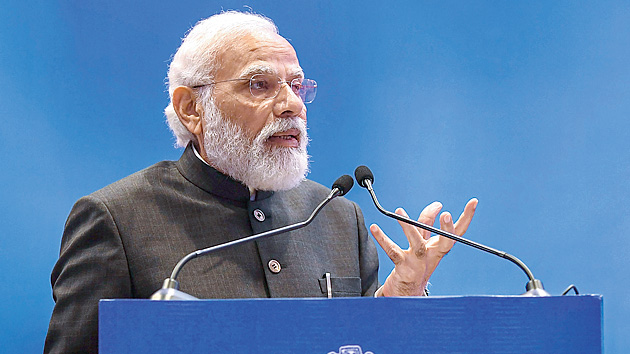 Narendra Modi.
File photo
---
Published 27.11.21, 02:02 AM
|
---
Revealing volumes
Narendra Modi won't be entirely pleased that Christophe Jaffrelot's Modi's India: Hindu Nationalism and the Rise of Ethnic Democracy has been selected by Gideon Rachman, chief foreign affairs columnist for the Financial Times, among his "Best books of 2021: Politics." Rachman says: "The most comprehensive study of Modi's India to date offers a bleak and unsparing view of the direction of the country. Jaffrelot... argues that India has turned into an 'ethnic democracy' in which Muslims and Christians are effectively second-class citizens. Modi's Hindu nationalist project has, in his view, effectively hollowed out institutions that might have checked the prime minister's power — including the supreme court, the media and the election commission."
Rachman has also picked Sathnam Sanghera's Empireland: How Imperialism Has Shaped Modern Britain. Sanghera is presenting a two-part documentary on Channel 4, Empire State of Mind, which looks at how his life has been affected by the legacy of colonialism. He reveals how as a Sikh child growing up in Wolverhampton, he routinely faced racist abuse. Now, he faces abuse for pointing out the negative aspects of Empire — seen by the Right as an attempt at "cancelling" England's traditional values and culture.
Incidentally, "The rise of Indian cancel culture" is the title of an anti-Modi piece by Pratinav Anil, co-author with Jaffrelot of India's First Dictatorship: The Emergency, 1975–1977. Using the past as a warning, Anil writes that "cancel culture in India is of an altogether different magnitude. Modi and his minions have withheld scholarships and prescribed 'suitable topics' for doctoral theses, denied academics research visas and placed lecturers under surveillance... prohibited staff from writing for the popular press, fired the government's detractors and hired unqualified but conforming nobodies to vice-chancelleries and directorships."
Quite a curry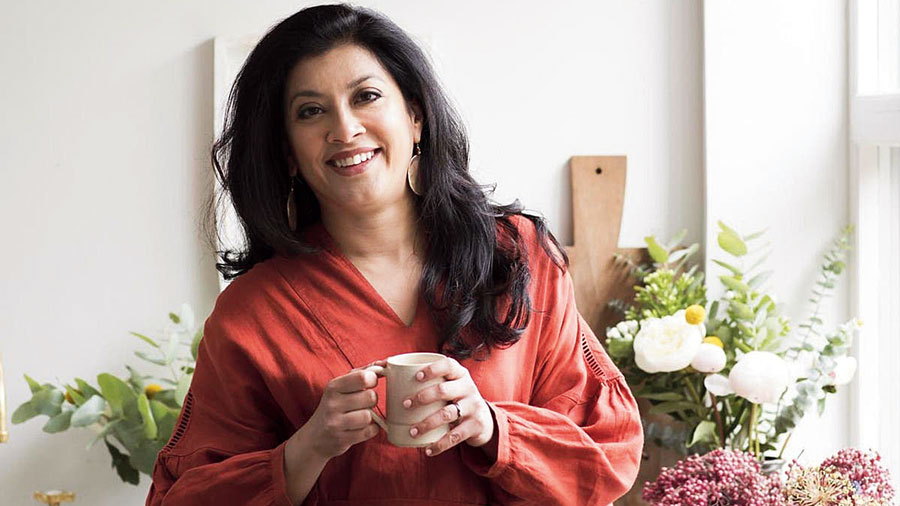 Jyoti Basu's granddaughter, Mallika Basu, has made a name for herself in London as a food writer and a consultant on cultural and diversity issues in the food industry. She has been in the news recently because she objected when Gizzi Erskine, a celebrity chef, swept up the cuisines of India, Pakistan and Sri Lanka under the catch-all heading of Indian "curry". Their exchanges have been picked up by national newspapers. Gizzi, who was opening her new restaurant, Love Café, in Kent, told her 200,000 Instagram followers that to mark the occasion, she was "celebrating classic curries from all over India".
Mallika tells me: "Someone like me gets bees in their bonnet about cultural appropriation and cultural insensitivity." Gizzi corrected her mistakes but Mallika says she got a "quite a snarly response back". "The problem is when the word 'curry' is used as a reductive term to describe the entire cuisine of a nation," protests Mallika. "Indian food is not curry. Those two things should not be used interchangeably. I think, unfortunately, what's happening here is, firstly, the term has been used incorrectly to describe the food of India... Secondly, we're not providing enough homage to what is actually curry. Because curry in Britain is British-born curry. It is essentially the creative genius of British Bangladeshis. And it's a very delicious kind of food but Indian cooking it is not."
Her grandfather, "a massive foodie", "used to love fish curries. But I remember his big thing was really soft meat curry where the mangsho is falling off the bone. He also loved the food of Europe. You could make him a nice bake or a pasta."
Travel guide
As a dutiful son, Dinesh Dhamija, a well-known businessman in Britain, is taking a couple of copies of his very entertaining memoirs for his mother, who lives in Delhi and turned 94 last month. Dhamija, the son of an Indian diplomat, found fame and fortune by setting up the UK's first online travel agency so that people could do what we now take for granted — book flights and holidays from the comfort of one's drawing room. Hence his memoirs, formally released on November 30 by Austin Macauley, is called Book It! How Dinesh Dhamija Built and Sold Online Travel Agency Ebookers for £247 Million.
He lists not only the UK's and the world's 10 best golf courses but also his "top 10 Indian business leaders", among whom he includes NR Narayana Murthy (Infosys); Lakshmi Mittal (ArcelorMittal); Ratan Tata (Tata Group); Yusuf Hamied (Cipla); Mukesh Ambani (Reliance Industries); and Anil Agarwal (Vedanta Resources). When Dhamija went to Cambridge, his father advised him not to let studies get in the way of his tennis, telling his son: "You must win Wimbledon."
Dimmed shine
Claudia Webbe, who replaced Keith Vaz after his 32 years as the Labour MP for Leicester East, tweeted: "Victory to the Indian Farmers. Your cause was a righteous one & your moral authority shines bright. Your protest is an example to the world how injustice must be defeated."
But Webbe's future in Parliament doesn't look bright. She has been expelled from the Labour Party after being given a 10-week prison sentence, suspended for two years, after threatening another woman, who had known her partner, with "acid". She has lodged an appeal against her sentence.
Footnote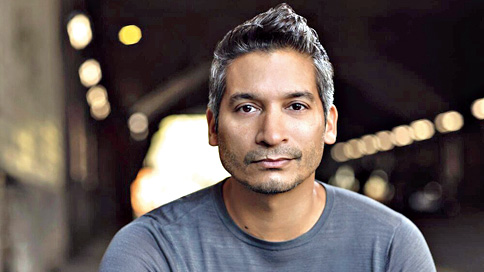 The actor, Raj Ghatak, has a leading role in the West End stage adaptation of Yann Martel's Booker Prize winning novel, Life of Pi, which I am looking forward to seeing. It speaks of Pi Patel's 227-day trip across stormy oceans in a small boat with Richard Parker, a ferocious Royal Bengal tiger. Raj tells me a new generation of British Asians wanted to go into acting after seeing him in Andrew Lloyd Webber's landmark musical, Bombay Dreams, in 2002 — "it's very humbling".