Why June is the month to celebrate love
June is also the month of the 50th anniversary of the Stonewall Riots, which fuelled the fire for a global LGBTQ movement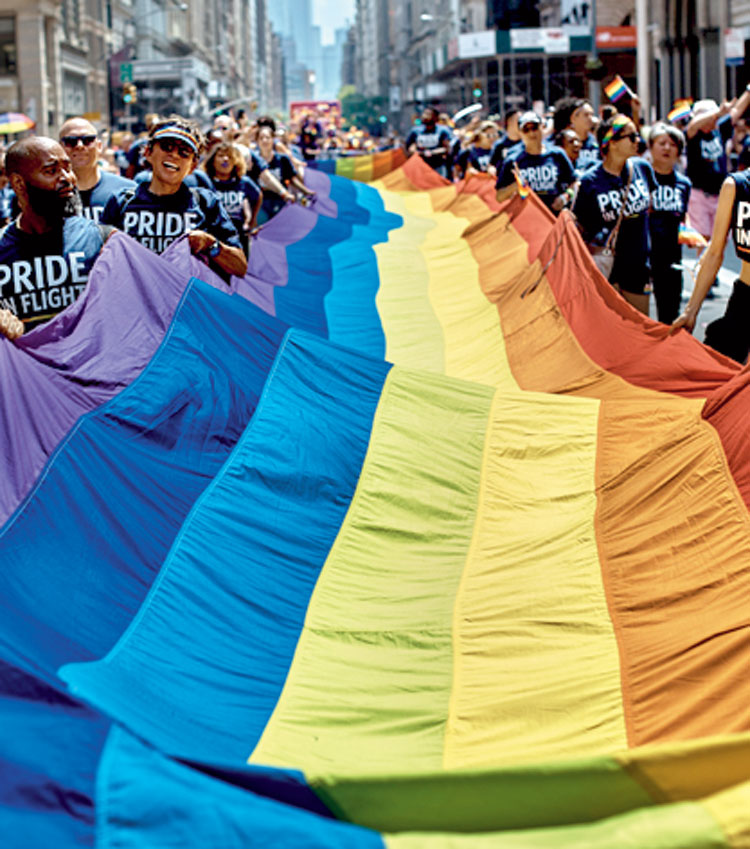 For equality: Revelers carry a Rainbow Flag along Fifth Avenue during the New York City Pride Parade in New York in this file photo
Picture by AP
---
Published 08.06.19, 02:52 AM
|
---
The month of June also marks the time to celebrate love. June 1 is the beginning of Pride Month, the celebration of the LGBTQIA community. It is also the month of the 50th anniversary of the Stonewall Riots — otherwise known as the Stonewall Uprising — which saw members of the LGBTQ community fight back against police harassment in Greenwich Village in 1969. In fact, a month later that year, the first New York City Pride Rally took place.
Several museums and theatre groups host events in celebration and to educate people about pride history and the fight for equal rights. The Whitney museum will lead free walking tours in the Meatpacking District, the surrounding neighbourhood, highlighting the landscape and its connection to queer history and culture. The annual rally will be held at Greenwich Village to commemorate the Stonewall Uprising. The organizers say they will bring together "community activists, organizers, politicians, and more for this unprecedented moment in our history".
In his Republican nomination acceptance speech, the president of the United States of America, Donald Trump, said he would "do everything in [his] power to protect [America's] LGBTQ citizens from the violence and oppression of a hateful foreign ideology." However, since entering the White House, Trump has rolled back multiple protections for the community. In fact his recent tweet celebrating pride drew criticism for its hypocrisy.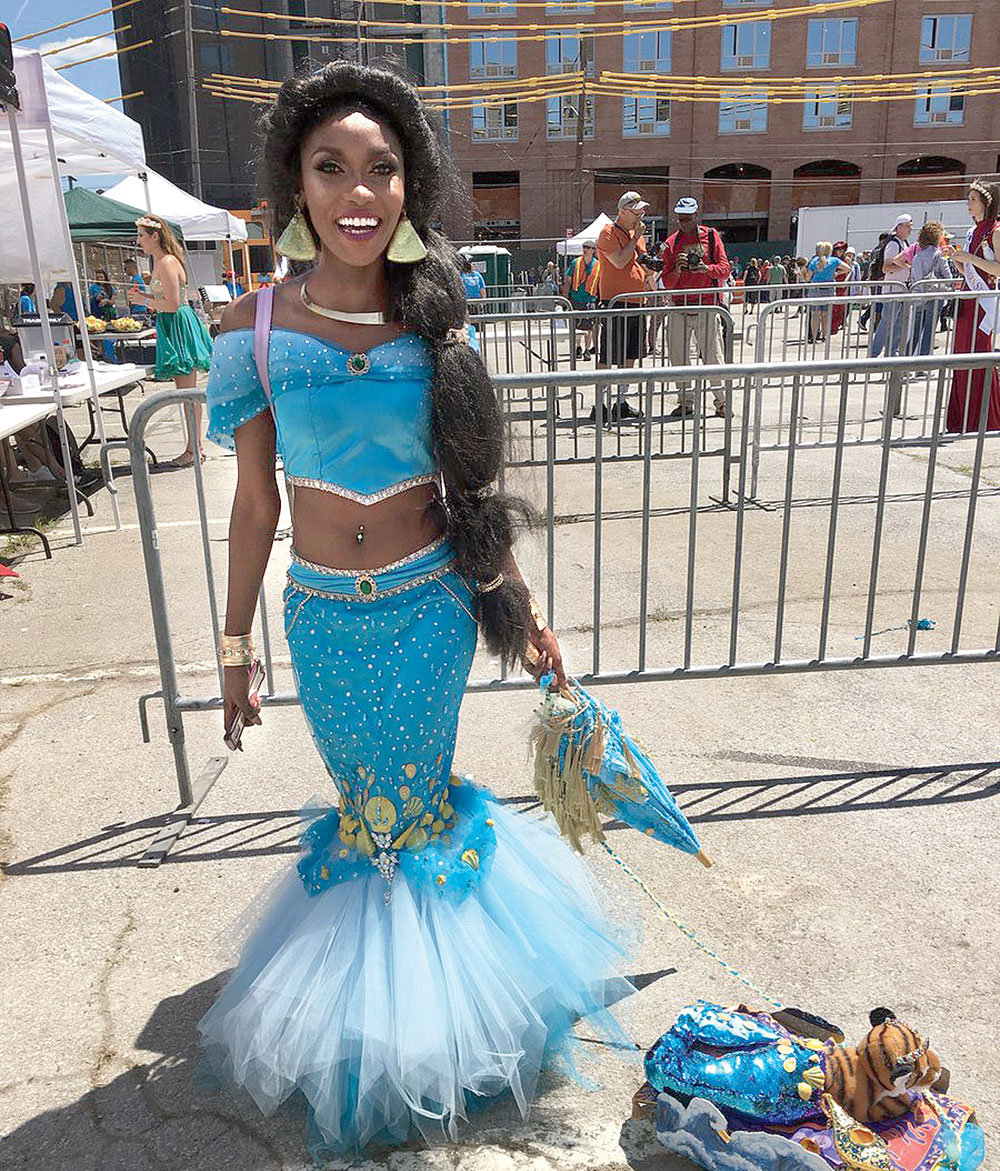 Glitter and glamour
Memorial Day may be over, but it is time for glitter and glamour as the Coney Island Mermaid Parade returns for its 37th year on June 22. Thousands of spectators make their way to Surf Avenue — Coney Island's main street — to watch King Neptune and Queen Mermaid lead a procession of glittered semi-nude marchers in costumes during one of the best of several summer events in NYC.
The annual event was started by the founder of Coney Island USA, Dick Zigun, in 1983, and has since become an anticipated event. This year, it will be musicians Nora Guthrie as Queen Mermaid and Arlo Guthrie as King Neptune. The Mermaid Parade is the nation's largest art parade with as many as 3,000 participants from all five boroughs. People of all ages come together, stomping and hula-hooping through the streets, expressing their creativity under the summer sun. Participants dress up as half-clad mermaids and mermen, and other creatures, and parade through the streets.
According to their website, the Mermaid Parade was founded because "it brings mythology to life for local residents who live on streets named Mermaid and Neptune; it creates self-esteem in a district that is often disregarded as 'entertainment'; and it lets artistic New Yorkers find self-expression in public".
The other big event of the summer, also on Coney Island, is Nathan's Famous International Hot Dog Eating Contest. The competition has been going on for decades. 
Washed out

Soon after Memorial Day, the three-day music festival, the Governor's Ball, took place on Randall's Island on May 31, but did not quite get to finish. Delays and a thunderstorm left crowds frustrated and angry, with some saying they had been 'fyre-fested'. The organizers said they will give ticket holders a full refund of $115, along with pro-rated refunds for fans who bought three-day passes. Some attendees said the organizers kept them in the dark for hours as they waited to see headliners such as The Strokes and SZA.
"It's honestly not the weather that everyone is upset about it was the lack of communication the whole day. There basically was none and it was all very chaotic," one person tweeted. Another added, "Terrible organization all around, governors ball = Fyre Festival." On Sunday morning, the festival issued an online warning asking attendees not to come to the island as they monitored the forecast. Few read it. Two hours later, organizers announced that the gates would not open until 6.30 pm — only to finally cancel it altogether at 9.30 pm.
This is the Governor Ball's ninth year, and it is a big ticket event, drawing in thousands of fans. Many commented that better arrangements should have been in place given that the weather cannot be controlled.
New options

The whole country seems to be jumping on the cannabidiol or CBD bandwagon. This phytocannabinoid is derived from plants in the cannabis family, but unlike marijuana, it does not get one high. Over time, CBD has become popular in medicine for physical and mental health. The ice-cream giant, Ben & Jerry's, is avidly looking to get into the game. It announced, "We are open to bringing CBD-infused ice cream to your freezer as soon as it's legalized at the federal level. Currently, the FDA prohibits adding CBD to food and beverages. But change is on the horizon".
The CBD gummies industry is also booming. People are turning to these little flavoured treats to relieve pain and anxiety. This month the US Food and Drug Administration will hold its first public hearing on a plan to legalize CBD in food and drinks. Companies like SuperGood infuse CBD into ingestible oils, selling them to bars and restaurants. Colorado-based Sträva makes a line of CBD craft coffees; brands such as Strongwater and Dram feature CBD cocktail bitters or sparkling waters; and the menu of the Denver cafe, Habit Carbon, is full of CBD-added options, from CBD kombucha to CBD-buttered waffles.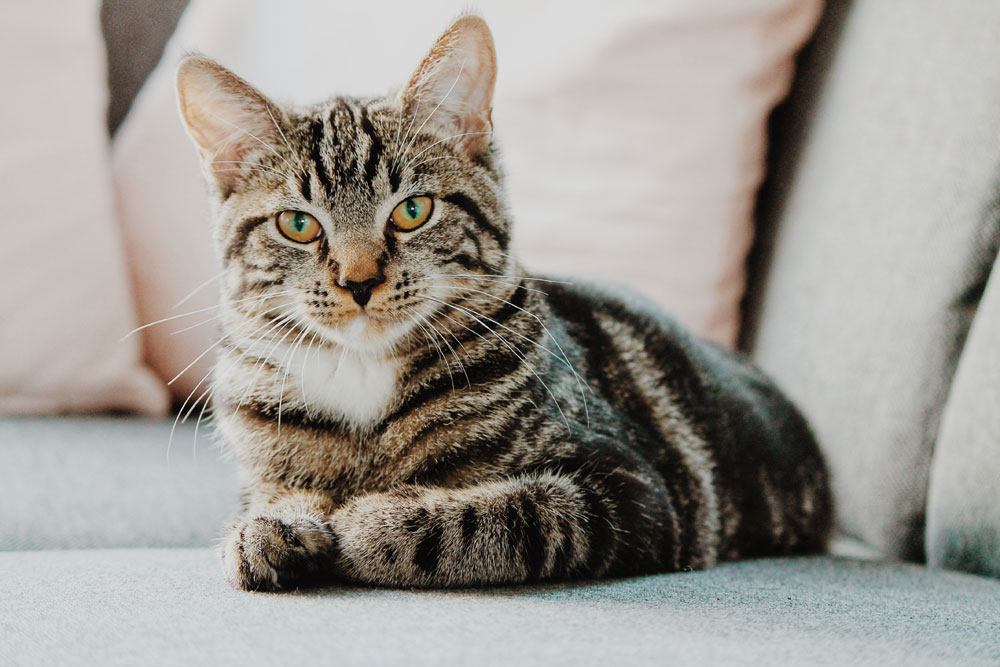 New York's legislature passed a bill that will make it the first US state in which declawing cats will be illegal. The bill will subject vets to $1,000 fines for performing the operation. The representatives of the governor, Andrew Cuomo, said he will review the bill before deciding if he will sign it. Declawing a cat is already illegal in Los Angeles, San Francisco and Denver, but no other US state has voted to ban the procedure, which involves amputating a cat's toes to the first knuckle.