Why Calcutta is a feeling, in film & books
EYE ON ENGLAND: The strange life of the literary one-hit wonder, and a retelling of Jules Verne's Around the World in Eighty Days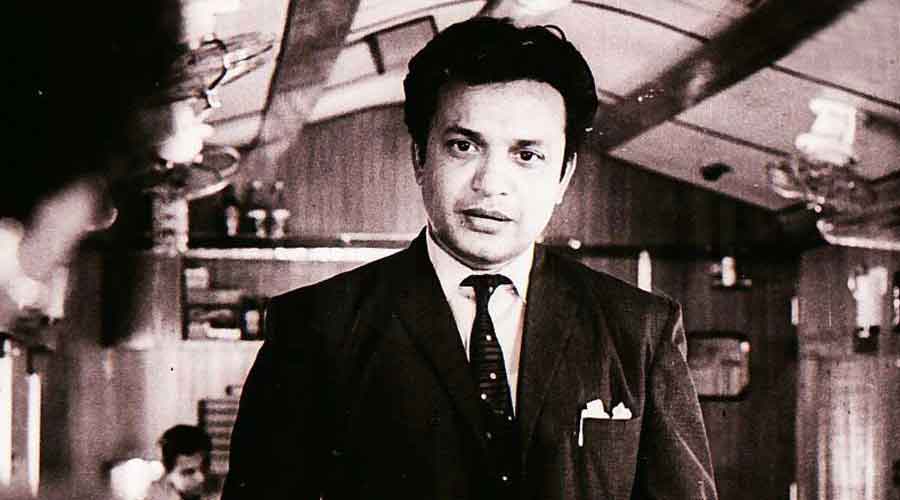 ---
Published 08.01.22, 12:43 AM
|
---
Nostalgic holiday

Being away from India for a long time made many of us feel that we are losing our cultural moorings. It has thus been wonderful watching Uttam Kumar's films over the Christmas holidays — Saptapadi, Nayak, Sabar Uparey, Jiban Trishna and so on. Has India produced a more elegant actor? And Suchitra Sen's beauty is utterly magical and ethereal. I turned to Lord Swraj Paul, still sprightly at 90, for an insight into the Westernized Calcutta of the Fifties and Sixties reflected in Uttam Kumar's black-and-white movies. He looked so elegant in his bow tie, especially in Saharer Itikatha.
 Swraj was 25 and "more a t-shirt man" when he arrived in Calcutta after studying at MIT. "You wouldn't be allowed into society dinner parties unless you wore a bow tie. Remember Calcutta was a very British, Oxbridge city." And at the residence of Sir Biren and Lady Ranu Mookerjee, he remembers "she wouldn't shake hands without... gloves".
 Coincidentally, Calcutta was also discussed last week when the eloquent Abir Mukherjee spoke of his debut detective thriller, A Rising Man, as guest author on BBC Radio 4's Book Club. The novel is set in the Calcutta of 1919. Abir said his parents, the late Satyendranath and Suchitra Mukherjee, came to the UK from Calcutta in the 1960s — "my mother is there now". "I loved researching and going to Calcutta," Abir said. "As a child, I found it very, very difficult but then something happens when you reach a certain age... and see the beauty and culture of the place. Calcutta is the only city I know where there was a riot because the book fair finished a day early. So much of Calcutta is a feeling. It is the feeling it evokes in you and when you capture that it is almost like a fragrance."
 
A different view
Arundhati Roy has been a vocal critic in Britain, especially when it comes to the Indian government's policies on everything from Kashmir to nuclear weapons and the Narmada Dam. But last week she was included with other authors in a Sunday Telegraph article headlined, "The strange life of the literary one-hit wonder." It said: "Arundhati Roy must be ruing the publication of her baggy second novel The Ministry of Utmost Happiness, some two decades after she won the Booker for The God of Small Things. Up until that second book, many believed she was capable of writing another outstanding work; after publication, these opinions were revised downwards."

Behind schedule

BBC TV has done a new eight-part adaptation of Jules Verne's Around the World in Eighty Days, the fourth episode of which aired last Sunday and took viewers to India. In the novel, published in 1872, Phileas Fogg, who has taken a wager he will get back to the Reform Club in 80 days, rescues a young Indian woman, Aouda, just as she is about to be consigned to her husband's funeral pyre. The couple falls in love when she joins Fogg for the rest of his journey; they marry when they get to London.
In the BBC adaptation, the action takes place in an Indian village where Aouda, a local woman, saves Fogg's life with a herbal potion after he has been poisoned by his manservant, Passpartout, who has been fooled into taking a bribe. But there is no romance between Fogg and Aouda.
In 1988, my then boss, Andrew Neil, editor of The Sunday Times, asked me to do a Christmas special on what would happen if Fogg attempted his journey that year, but using the methods of transport described by Verne as faithfully as possible. Using train and ship timetables from all the over the world, the quickest I could get Fogg back to the Reform Club was in something like 113 days. Alas, when Aouda arrived in England, immigration officers said she didn't have a proper visa and deported her back to India.


Nose for drama
If there is one thing the British love to see on television, it is dramatizations of famous sex scandals — preferably featuring the upper classes. The current offering is the BBC's A Very British Scandal, which tells of events leading to the acrimonious divorce between the Duke and Duchess of Argyll in 1963.

That was also the year in which John Profumo, patrician minister for war in Harold Macmillan's Conservative government, had to resign after admitting he had lied about his relationship with 19-year-old Christine Keeler. The BBC turned this into a drama, The Trial of Christine Keeler, in 2019. It was a retelling of the best-loved British sex scandal of all time but seen through the prism of the #MeToo movement.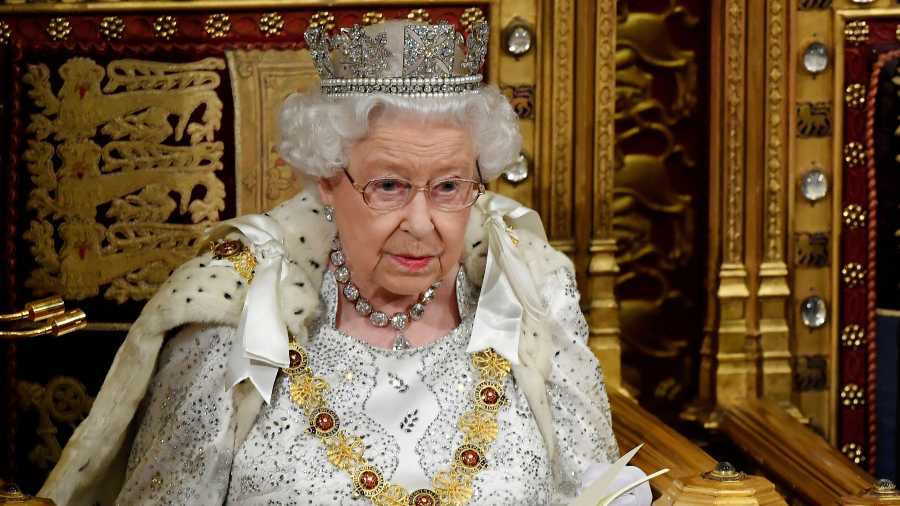 Although ethnic diversity is generally missing from sex dramas, there are two notable exceptions. In 1988-89, attention was focused on the indiscretions of a former Miss India, Pamela Singh, who was now known as Pamella Bordes and in 2004, Faria Alam, a Bangladeshi secretary at the Football Association, was hounded from her job after the discovery of her affair with Sven-Göran Eriksson, the then English football manager. As with Keeler, their stories do need telling because they were more sinned against than sinning. The men involved got away with barely a tap on their wrist.
The Queen was apparently the target for 19-year-old Jaswant Singh Chail who broke into Windsor Castle on Christmas Day armed with a crossbow. She had laid a wreath at the Jallianwala memorial in Amritsar in 1997 and though she didn't say 'sorry' she told a banquet in Delhi: "It is no secret that there have been some difficult episodes in our past — Jallianwala Bagh… is a distressing example. But history cannot be rewritten, however much we might sometimes wish otherwise."