What will happen to Nirav Modi's puppy?
During the first court appearance, it was revealed that Nirav's son, Rohin, had been at school in England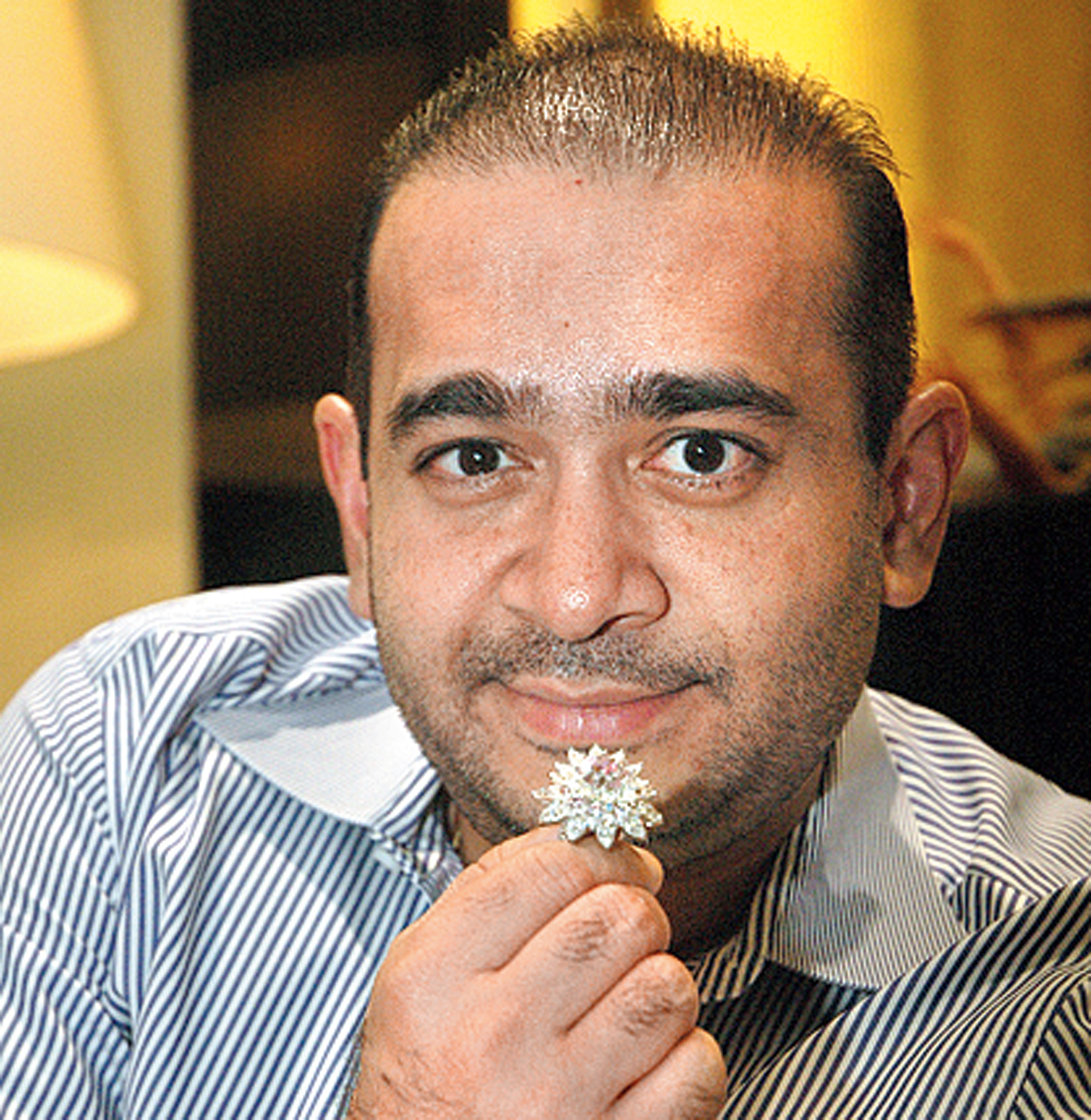 ---
---
When the diamond jeweller, Nirav Modi, applied for bail at Westminster Magistrates' Court, his legal counsel, Clare Montgomery, QC, argued that her client was unlikely to flee the country for a very simple reason: he had recently acquired a puppy. The implication was that he could not be so heartless as to abandon a puppy, which, as we all know, requires a lot of love and needs to be walked twice a day. The chief magistrate, Emma Arbuthnot, wasn't persuaded and sent Modi back to prison, but she did want to know who was looking after the puppy in its master's absence. Montgomery replied it was being looked after by a friend.
Another bit of information emerged. During Modi's first court appearance, it was revealed that his son, Rohin, had been at school in England. I wondered which school it was, because that is still a very important consideration in England. At his next court appearance, Montgomery supplied the answer: Charterhouse in Godalming, Surrey, one of England's great public schools, founded in 1611, where the fees are £40,000 a year. From my experience of one match, I know it has a lovely cricket ground. The alumni includes Yashwant Rao Holkar II, Maharajah of Indore; Harry Frederick Oppenheimer, chairman of De Beers, who also knew all about diamonds; and Anindo Kumar Sinha.
I did try and persuade Anindo to take his seat in the House of Lords as the fifth Baron Sinha of Raipur but, after a half-hearted attempt, he gave up because of the bureaucracy involved in establishing his identity.
The school's motto is Deo Dante Dedi (god having given, I gave). In the Indian transliteration, god is replaced by the equally generous Punjab National Bank.
Sharp words
Arundhati Roy, who has long been hostile towards Tata, has graciously consented to appear at Hay this year now that the company has ended its five-year sponsorship of the literary festival in Wales. She will be in conversation with fellow author, Pankaj Mishra, on June 2, but it would be a lot more interesting if the former could interview the latter, especially about his anti-British tirade in The New York Times earlier this year.
In his article, "The Malign Incompetence of the British Ruling Class", Mishra appeared almost to gloat about the United Kingdom's Brexit problems with the Irish Republic-Northern Ireland border. The gist of it is that "with Brexit, the chumocrats who drew borders from India to Ireland are getting a taste of their own medicine". He argues: "The Brexiteers, pursuing a fantasy of imperial-era strength and self-sufficiency, have repeatedly revealed their hubris, mulishness and ineptitude over the past two years... Such a pattern of egotistic and destructive behavior by the British elite flabbergasts many people today. But it was already manifest seven decades ago during Britain's rash exit from India."
"It is actually more accurate," he goes on to say, "for those invoking British history, to say that partition — the British Empire's ruinous exit strategy — has come home. In a grotesque irony, borders imposed in 1921 on Ireland, England's first colony, have proved to be the biggest stumbling block for the English Brexiteers chasing imperial virility. Moreover, Britain itself faces the prospect of partition if Brexit, a primarily English demand, is achieved and Scottish nationalists renew their call for independence."
Sweet memories
At Kumar Bhattacharyya's service of thanksgiving in Coventry Cathedral last week, his daughter, Tina, spoke fondly about her father, recalling, among other things, his weakness for Indian sweets. It is appropriate that the chicken biryani, moong tadka dal and Andhra vegetable pulao for the lunch that followed the naming of the Prof Lord Bhattacharyya Building at the Warwick Manufacturing Group were prepared by Sriram Aylur, the executive chef at Quilon. This was Kumar's favourite restaurant, where he would often begin with doi-bhaat.
"He loved his Bengali fish curry," said Sriram, adding that because Kumar had spent his childhood in Bangalore, "he also loved south Indian dishes, especially idli and dosa." A batchmate of Kumar from IIT Kharagpur revealed that the pair had once secretly procured a large pot of mishti and devoured the lot "whilst [their] wives were not looking".
Spring beauty
On Monday I happened to find myself in Wakehurst, 500 acres of gardens and woodland in West Sussex owned by the National Trust but managed by the Royal Botanic Gardens, Kew. Wakehurst also has the 'Millennium Seed Bank', aimed at saving vanishing flora all over the world. On a sunny day in early spring, when the cherry and apple trees and the magnificent magnolias are in full bloom, Britain does look like the most beautiful country in the world. In our back garden in London, the crab apple, which marks time and whose shadow provides a resting place for three of our beloved cats, is about to flower.
A charming book, 'Cherry' Ingram: The Englishman Who Saved Japan's Blossoms by Naoko Abe, that has been serialized on BBC Radio 4 and in the Daily Mail, tells the story of Collingwood Ingram, who visited Japan in 1902 and 1907 and fell in love with cherry blossoms or sakura. He dedicated much of his life to their cultivation and preservation. It noted that "every spring we — and Japan — enjoy his legacy".
Footnote

India finally has a woman as high commissioner in London — the first since Vijaya Lakshmi Pandit. It must have been a nice change for the Queen to receive the letters of commission from Ruchi Ghanashyam, who has served in Damascus, Brussels, Belgium, Kathmandu, Islamabad, Pretoria and Accra. Being in London involves dealing with the British government (unable to focus on a possible post-Brexit free trade agreement with India) and meeting the demands of the Indian-origin population.