What qualifies someone to be a tourist?
Should visa applications be rejected if you are not employed? Should your financial position match that of your sponsor?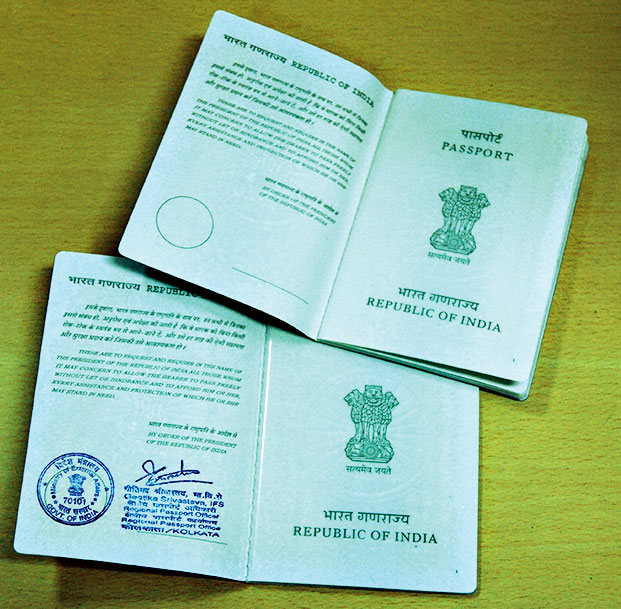 ---
---
Sir — My application for a tourist visa to visit New Zealand was unceremoniously rejected. It was claimed that I could not prove I wanted to return, even though I had submitted proof of the non-refundable air tickets. Another argument was that I am currently unemployed. The official immigration website does not state that potential tourists must be employed. The financial position of my mother, who is my sponsor, was not deemed as representative of my own, even though both our documents were submitted. The rejection is suspicious, as my passport shows that I am well-travelled. It points to bigotry cloaked in bureaucracy.

Sukanya Mukherjee,
Calcutta
Volatile situation
Sir — The recent incident in a south Calcutta school involving the alleged sexual harassment of a minor girl by a male teacher and the ensuing violent protests raise some important questions and concerns. As parents, we are concerned about the safety of our wards when we send them to school. However, the manner in which some parents, guardians and even people not remotely connected to the school took the law into their own hands was frightening ("
Mob fury over assault on child
", Oct 10). Beating up teachers and destroying school property will not solve the problem.
I was especially appalled to learn of the manner in which a woman teacher from the school was assaulted by a frenzied mob at the Dhakuria railway station. Has civil society lost its ability to think rationally? In all of this, it was heartening to read about the brave students who came to the rescue of the teacher who was being assaulted. They reportedly tried to pacify the crowd and, when nothing worked, they formed a shield around her. They deserve to win the bravery award that they have been nominated for. Their actions should send out a message to parents and guardians that students look up to their teachers. Parents should remember that they are role models for their children. If our children see us being verbally and physically abusive and resorting to vandalism, they might end up following in our footsteps.
Shormi Roy Choudhury,
Calcutta
Sir — While violence and physical assault are absolutely unacceptable, it must also be acknowledged that parents are often driven to frustration over the repeated failures of school administrations to take quick, hard decisions for the safety of the children. Swift punishment is rarely meted out to the men who abuse schoolgirls. As a result, parents sometimes end up taking their anger out on teachers who are innocent, while the real culprits often go scot-free and are protected by unions affiliated to schools.
Protecting children should be the first priority. Perpetrators of sexual abuse should be quickly and harshly penalized. Parents need to feel sure that their children are safe in the care of the school authorities. Would anyone send their children to school if they feared for their safety from the adults in whose care they are entrusted? This matter needs to be addressed on a war footing. Inaction against the perpetrator is almost as big a crime as an actual assault on a child. Violence cannot be condoned, but if schools continue to evade taking responsibility, parents are justified in getting worried.
Purnima L. Toolsidass,
Calcutta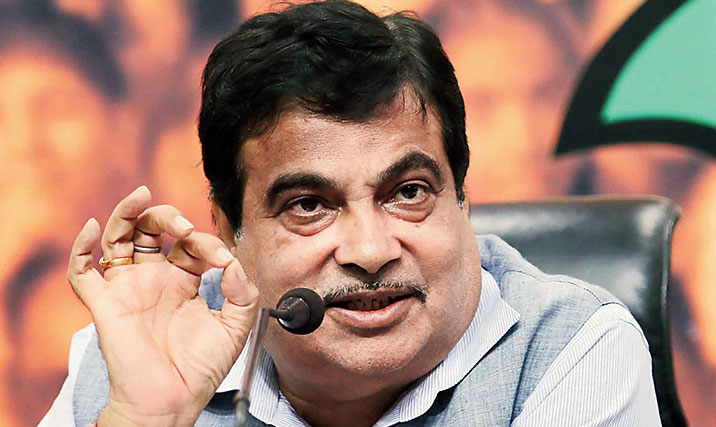 Truly shocking
Sir — The Union road and transport minister, Nitin Gadkari, has revealed that the Narendra Modi-led government at the Centre came to power on the basis of false promises. This is not the first time that Gadkari had left the Modi government red-faced; earlier, he had said that reservations would not guarantee employment as jobs were shrinking in the country.
In his recent statement on a television channel, Gadkari said that the Bharatiya Janata Party was sure it could not come to power, as a result of which it decided to make tall promises. Now, he said, "the public reminds us of those promises... [but] we just laugh and move on". It is not clear whether Gadkari was joking or being brutally honest, but his words do not bode well for the BJP. It remains to be seen whether the Centre, and particularly Modi, refute his claims and take action against him or accept his words as the truth.
Bidyut Kumar Chatterjee,
Faridabad
Parting shot
Sir — Many berths in first-class air-conditioned train coaches reserved by parliamentarians go empty. It has been confirmed that no cancellation charges are levied on train reservations done by parliamentarians because they are granted the privilege of free rail travel. It is unfortunately true that berths in first-class AC coaches are booked well in advance, mostly in the name of parliamentarians, and then remain unused. This causes great inconvenience to other passengers and is a criminal waste of public resources. Full cancellation charges must be levied on parliamentarians who cancel their reservations, and the full cost of the ticket must be recovered from those who neither travel nor cancel their train reservations.
Moreover, since berths in first-class AC coaches are limited and mostly reserved for parliamentarians, the latter should be allowed free travel only up to second-class AC coaches. In case they wish to travel in in first-class AC or the Anubhuti class, they must pay for it.
Madhu Agrawal,
Dariba, Delhi