Wastage of edible, nutritious food must stop
Roughly 1.3 billion tonnes of food produced for human consumption is wasted every year, says UN report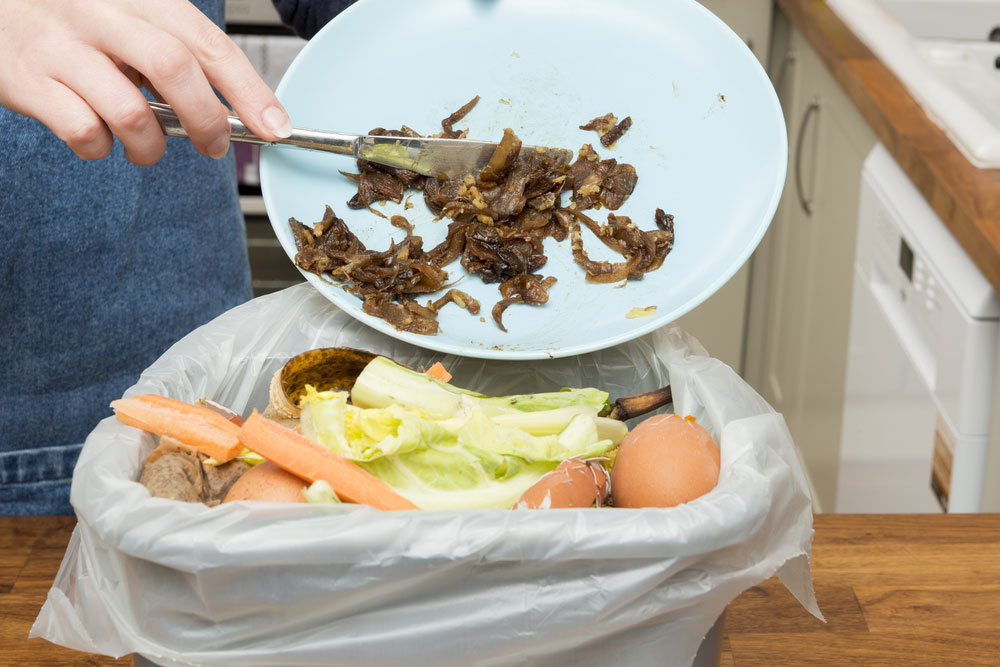 Wasting food is a terrible habit.
(Shutterstock)
---
Published 17.11.18, 09:21 AM
|
---
Sir — It was worrying to learn that poor diet is a greater threat to public health across the world than dangerous diseases like malaria, tuberculosis and measles. This finding was published in a report of the United Nations Food and Agriculture Organization. But even more shocking was the revelation that roughly 1.3 billion tonnes of food produced for human consumption is wasted every year. This is an area that needs immediate intervention from governments across the world.

The wastage of edible, nutritious food because of surface appearances must be stopped. Moreover, people should buy only the amount of food that they need or are sure that they will consume. Wasting food is a terrible habit. There was a time when it was drummed into children that wasting food on the plate was a serious offence. These days, parents who mollycoddle their children impose no such restrictions. People must think of the millions of mouths that go hungry every day before wasting food.
Cautionary tales
Sir — The photograph of Adolf Hitler with a Jewish girl, with whom the Führer maintained connections in spite of her bloodline, is surprising. Such photographs were a part of Nazi propaganda. Other tools of disseminating the Nazi message are now sold — often in the black market — as Nazi memorabilia. These pieces are an intrinsic part of history. People collecting such objects are widely castigated. But how is it different from collecting antique guns or swords that killed thousands of people? Such objects could serve as reminders of, and a warning against, the horrors of history.
S.K. Saha,
Calcutta
Arrogant stance
Sir — The arrogance of the president of the United States of America, Donald Trump, has been exposed once again. He insulted a correspondent of CNN when the latter posed a question that did not go down well with the president. There was even a heated argument between the two. If this was not bad enough, the journalist's access to the White House was revoked. This is nothing but an attack on the freedom of the press and, as such, poses a threat to the health of a vibrant democracy. Trump's attitude shows that he has forgotten that he enjoys his position via popular mandate and not a military coup. Only a dictator can refuse to answer question posed by the electorate, not an elected president.
Hassan Jami,
Mumbai
Sir — The behaviour of the US president, Donald Trump, vis-à-vis the CNN reporter, Jim Acosta, was shameful. The president came across as pompous. He holds a powerful position and even if he did not want to answer a question, he could have handled the matter more delicately. This is not the first time that Trump has clashed with media persons.
In the past, the former president, Barack Obama has quietly informed a person who was sloganeering that what the latter was doing was not right. This is the behaviour expected from the leader of the free world. Trump should have been more statesmanlike.
At the same time, it must be asked if the journalist exceeded his brief. Maybe he could have taken a more subtle approach while posing his question.
Ashok Kumar Ghosh,
Calcutta
Cherished ideals
Sir — The personal style of narration that Ramachandra Guha adopts in his article, "A natural pairing" (Nov 10), made for delightful reading. Guha portrays two prominent personalities who have, by virtue of their distinguished records in their respective professional spheres, occupied a special place in the author's mind. His account was rich in details, painstakingly delineating the attributes of the two scholars. In spite of their vast differences, Roderick MacFarquhar and E.S. Reddy have been paired by Guha because of the close affinity between their intellectual pursuits. This is something rare and should be cherished.
P.B. Saha,
Calcutta