Vajpayee: An unsolved riddle
At an informal lunch in Singapore, I was shocked by the sudden glimpse Vajpayee's outburst gave me of an implacable hostility seething under the charm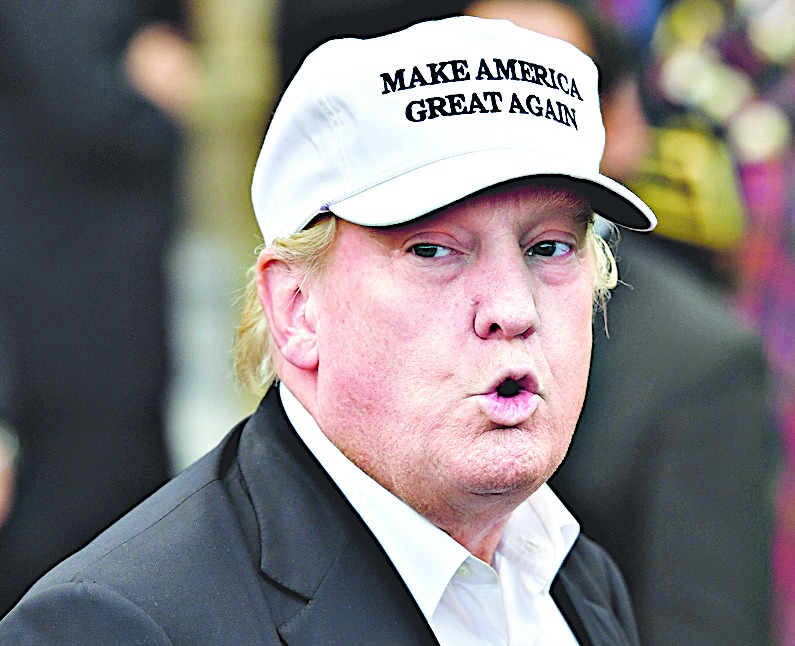 ---
Published 25.08.18, 12:00 AM
|
---
Thanks to Atal Bihari Vajpayee, one of the riddles of contemporary Indian life remains unsolved for me. I still don't know what prompts a Muslim, however liberal, to join the Bharatiya Janata Party even though Lal Krishna Advani told me he had discovered in Kerala that Muslims preferred his party to the Congress. "They know where they stand with the BJP," he boasted, sublimely unconscious of the grim meaning that could be read into his words.
That was before he stopped seeing me, a decision that became clearer after my last interaction with Vajpayee. That was because B.M.C. Nair, India's high commissioner to Singapore, asked me to a small informal lunch with Vajpayee who was on his way to Australia. Vajpayee and I sipped white wine in Singapore's Imperial Hotel while the delegation's other member, Sikandar Bakht, who was sworn in immediately after the prime minister when the BJP first formed a government, tried out the chopsticks. Seizing my chance, I asked why he, a Muslim, had joined a Hindu nationalist party. "As a Muslim, there's no other party..." he began when Vajpayee rudely cut him short. "Why are you bothering to tell him anything?" he snapped in Hindi. "He knows it all but only writes bad things about us!" Bakht lapsed into embarrassed silence. I, too, was embarrassed. I was also disappointed at not getting an answer to my question. More than anything else, however, I was shocked at the sudden glimpse Vajpayee's outburst gave me of an unsuspected but implacable hostility seething under the charm.
I was under the impression until then that he liked me. We hadn't had many dealings for party politics was never my forte but he had always been warm and friendly in our limited exchanges. He had readily accepted my invitation to take part in one of the panel discussions my paper organized every year in Calcutta. In his home he introduced me to Namita Bhattacharya who served a substantial tea. I credited him with a sense of humour and a generous spirit because he once picked up the word "nasty" in something I had written and, slapping me on the back in passing at some public event, chuckled, "So I am nasty?" But my respect for him was on account of what I saw as his personal integrity.
This is being written on a ship bound for Iceland with only erratic access to the Internet. I can't therefore reproduce his exact words or describe the precise occasion when he used them. But, drawing on memory, he said in the context of a parliamentary committee on election spending in 1976 or 1977 that "all legislators embark on their parliamentary career with a gross lie - the false election returns which they submit". It was a memorable admission.
Money is India's guilty secret. The higher people climb the ladder of success, the greater disdain they affect for it. At one time, filthy rich princes and tycoons thought it fashionable to play to the gallery by emulating the loincloth image Mohandas Karamchand Gandhi projected. Politicians still keep up the pretence. Jawaharlal Nehru said he lived on fifty rupees a month. It was stylish to claim that shining virtue alone won elections. At one of the panel discussions mentioned earlier, Somnath Chatterjee angrily rejected the suggestion that he or his party had ever spent a paisa more than the legal limit. When Indira Gandhi's election manager, A.P. Sharma, was suddenly pushed aside by Makhan Lal Fotedar at Rae Bareli, a disgruntled Sharma confided to friends that "things had to be done in an election that a man of his stature and dignity" could not afford to be linked with.
Major business houses are often bagmen - the term for aides who both collect and dole out illicit funds - for leaders who will not sully their own hands. What Chakravarti Rajagopalachari denounced as India's licence-permit- raj is alive and kicking today. Demonetization may have inconvenienced some Opposition politicians, but the plethora of relief and welfare schemes whose merits Doordarshan tamely proclaims with a fanfare of trumpets provides both money and distribution channels to influence opinion.
People have given up talking about corruption because everybody accepts India will never change. Heramba Maitra is a figure of fun, not respect. The courts long ago ruled that the Falsus in uno, falsus in omnibus, if one detail is false, the entire structure is false doctrine, central to English law, has no place in Indian jurisprudence. Vajpayee's comment suggested he thought differently in the 1970s. Not that there was any indication so far as I remember of him doing anything significant during his prime ministership to cleanse elections. But then what a politician promises in Opposition often seems less feasible when he is in office.
I could similarly understand his extravagant idealization of ancient Hindu politics when visiting Cambodia in 2002. "No king destroyed a temple or damaged the deities' idols at the time of attacking another king," he said. "This is our culture. This is our outlook, which treats all faiths equally." India, he declared, was secular before there were any Muslims and Christians here. Once they came, they enjoyed freedom of worship. "No one thought of converting them with force, because this is not practised in our religion; and in our culture, there is no use for it." Presumably, the pernicious ghar wapsi didn't exist then. Vajpayee visited Singapore on that trip and, somehow, Lee Kuan Yew gained the impression that it was only under Vajpayee that India was at last forging ahead to provide the alternative that would ensure China did not "squeeze" Singapore. He was also convinced that Vajpayee opposed reform until he went to China.
I disputed this during my series of interviews with Lee to write Looking East to Look West: Lee Kuan Yew's Mission India. Prem Singh, another Indian high commissioner to Singapore, told me of a Hyderabad House lunch where Lee, sitting between P.V. Narasimha Rao and Vajpayee, told the latter, "If your party comes to power, you will also waste four or five years discovering that socialism doesn't work!" Objecting at once, the BJP leader pointed at Narasimha Rao and said, "He has stolen our policies!" I also pointed out to Lee that Vajpayee visited Singapore before China, so China couldn't have been his inspiration. To no avail. Lee preferred being convinced that China was the road to Damascus where Vajpayee saw the light. It endeared the BJP leader to him.
Although I have no evidence that Vajpayee deliberately misled Lee, the BJP wasn't above guile. When Advani finally agreed to give me a few minutes (thanks to Arun Shourie's intervention) he admitted he knew Lee had got it wrong. But he wouldn't explain that Indian politics obliges the Opposition to oppose irrespective of substance, or that the easiest way of demolishing an adversary is to accuse him of selling out to the "Foreign Hand". Moreover, Hindutva circles were fiercely championing swadeshi virtues against multinational organizations, and Advani thought it wiser not to commit himself. Lee was allowed to regard him and Vajpayee as anti-reform.
Vajpayee's supposed theological differences with Advani didn't bother Lee as, later, the Gujarat massacre under Narendra Modi did. He shared the view of innumerable obituary tributes that the first BJP prime minister was a forward-looking rationalist. But my Singapore encounter showed Vajpayee differed from Advani only to the extent Rajiv Gandhi differed from Sanjay in the late Priya Ranjan Das Munshi's story. Das Munshi used to say that while Rajiv would anaesthetize a victim, Sanjay plunged the knife in straightaway. Our last encounter also recalled the persistent story about the Rashtriya Swayamsevak Sangh's K.N. Govindacharya describing Vajpayee as the party's mukhota. Sipping white wine in Singapore's Imperial Hotel, Vajpayee let the mask slip.