Through a lens darkly
Indian soldiers in a European war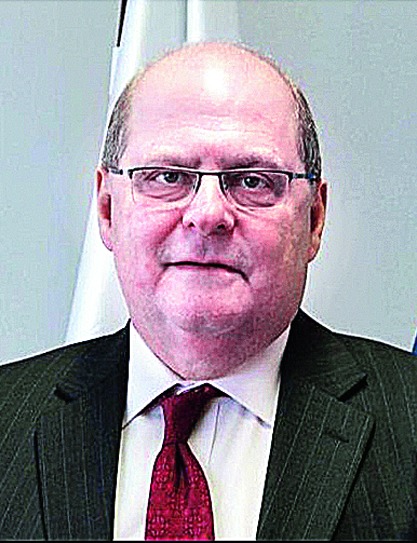 ---
---
In a room not far from King George IV's extraordinarily opulent Music Room (picture) at Brighton's Royal Pavilion is a small picture gallery of photographs of Indian soldiers in World War I. The Pavilion had been converted into a military hospital for the injured men of the British Indian army and well over 4,000 Indians who had served on the Western Front were treated here and in other local hospitals. Over a million and half men from the subcontinent joined the war and more than 75,000 died either from injuries or on the battlefield. One wonders what critically injured Sikh soldiers made of the enormous lotus-shaped chandeliers and walls emblazoned with a fairly grotesque rendering of Chinoiserie-style blazing dragons and over-worked pagodas. Or what they felt, resting in the grounds of the former royal recreation space. Initially an 18th-century seaside resort for the Prince of Wales (later George IV), the Pavilion is a true example of the Orientalist vision in architecture, where details and style were conflated, added and reimagined in a tantalizing aesthetic mélange.
It was here that Qayyum was given a glass eye in place of his own irretrievably damaged one. The hero in Kamila Shamsie's A God in Every Stone readily believed that King-Emperor George V had given up his palace when in fact it had been sold much earlier by Queen Victoria to Brighton Council. The carefully propagated myth made Qayyum and others feel less bitter about their role though many chafed at being sent back to the front well before their wounds had healed. Such injuries would easily earn English soldiers the right to go home. As Santanu Das, a UK-based historian who has worked extensively on non-white troops in the war and has written the photograph-rich Indian Troops in Europe 1914-1918, commented in a recent article, "the Indian sepoy was always inferior in rank to the Tommy; in the Brighton Pavilion war hospital, he was well looked after but fenced in."
Shamsie's novel, set against the backdrop of World War I, joins a growing corpus of new and interesting writing on India's involvement. Of particular interest is the body of visual material as well recordings of languages, dialects and music of prisoners of war in German camps. Special publications, such as The War: Nelson's Picture Weekly, provided illustrated news mainly through photographs to a wide audience. Ernest Brooks became the first official photographer appointed by the British military, his thousands of images easily amounting to more than a tenth of that country's photographs of the war. While formal portraiture dominated his portfolio, in less conventional images, Brooks used silhouette to advantage. There is a certain unmistakable pathos in the untidy line of young men against the skyline moving to the front during the Battle of Broodseinde. The Great War, after all, was a war of the trenches, of individual heroism and of untold destruction.
For the thousands of Indian soldiers arriving in northern France, the Middle East, east Africa and even China, the war was a non-military experience as well. In ' If I die Here, Who Will Remember Me?' - India and the First World War, Vedica Kant points out that "the war was important for its cultural and political ramifications", taking soldiers to faraway lands and different ways of life. Kant has gleaned a large number of photographs from the British Library, Commonwealth War Graves Commission and other sources, including Dominique Faivre's collection of memorabilia. For Faivre, interest in the war grew out of the stories of the Neuve Chapelle region he had heard from his grandmother. On March 10-12, 1915, Indians formed half the attacking force in the Battle of Neuve Chapelle and Khudadad Khan became the first South Asian soldier to be awarded the Victoria Cross. In spite of their importance to the Allied forces, Indian troops lived in appalling conditions in the trenches. Faivre has discovered lotas, thalis and even insignia from farms and flea markets. In a newspaper interview he said that he had found "many of these objects right here, on the very soil where they [the soldiers] lived, fought and died." Till this day, it is not unknown for farmers tilling the fertile soil to dig up shrapnel and bullets.
Most photographs, however, be they of soldiers sitting in front of butchered goats, of the horse hospital or reading letters from home, are anonymous: little is known about the subjects or the photographers. This was the initial dilemma that confronted Margot Kahleyss in the 1980s as she sat amidst a box of mysterious 136 glass slides and glass plate negatives in the photographic archive of the Museum of European Cultures in Berlin. After considerable work, interviews and discussions, it was clear that these were of Indian prisoners of war, a large number of whom were Muslims, in Weinberg and Wünsdorf PoW camps near Berlin. The German aim was apparently quite simple - to win over the prisoners to the enemy cause and deploy them against their rulers, the British forces. In her article, "Indian Prisoners of War in World War I" (from When the War Began We Heard of Several Kings - South Asian Prisoners in World War I Germany), Kahleyss writes that despite many attempts at winning over the prisoners - including by circulating the Hindostan newspaper for free in Urdu and Hindi, the German plan failed. Not to be thwarted, "once military propaganda in the camps had lost its significance, longstanding applications to conduct anthropological and ethnological research were approved."
Kahleyss was soon able to solve the mystery of the 'orphaned' photographs: they were taken by architect Otto Stiehl, who had volunteered for military service and was posted at both camps. Here he combined his technical expertise with a passion for photography. Revelling in a live laboratory of the Other, Stiehl took his photographs within the overall mandate of the special PoW camp: the images conveyed the sense of space and relative freedom within confinement, often barely hinting at the existence of barbed wire fences. Photographs were classified into five categories, each depicting camp life in detail, as well as portraits of individual prisoners highlighting their ethnic origin and distinctive features. When Stiehl used his collections for illustrated lectures on "Anthropological and Ethnographic Studies from German Prisoner of War Camps", he clearly focussed on the normalcy in these two camps set up with a particular political salience. His photographs were obviously part of the larger German enterprise of making inroads into the loyalty of the prisoners. Official press photographers too were given access to the camps, but Kahleyss concluded that Stiehl's images were less contrived. As he was posted in the camps, he had greater freedom to mix freely with his subjects.
Soon, photographs became very important propaganda material and as the ministry for foreign affairs noted that "the demand for film and slide material continues to be strong", illustrated lectures were held in the United States of America, Spain and South America. A German book of photographs in 1915 commented approvingly that "The soldier at the front, the non-combatant at home, all of them first reach for illustrations of the theatre of war. The picture is everything, the text is almost reduced to irrelevance." While it is true that a photograph may say much more than a text, in war time, when the source is the captor, neither can ever convey the actual plight of prisoners. As Kahleyss points out, even through the lens of camp resident Stiehl, the viewer could see only segments that he (presumably with the approval of camp authorities) chose to photograph. Thus, though there are images of religious festivals, were these integrated into camp life, she asks? How did the camps fare as far as infrastructure and material supplies went? In all likelihood, not very well. And certainly, they continued to be treated as objects of research: in December 1916, PoWs at Wünsdorf camp were made to stand in front of a phonograph and recite a poem, tell a story or speak of their lives. One brave sepoy, Mall Singh, said the following: "There was once a man. He used to eat butter in his native Hindustan. This man then came into the European war. Germany captured this man. He wishes to return to India. If God has mercy, he will make peace soon." Kant writes that there was no record of Mall Singh at the Wünsdorf cemetery where 206 Indian PoWs are buried. She concludes, "perhaps he did return home". Or perhaps Mall Singh did not, becoming one of the many nameless dead in a war that claimed over 10 million men in uniform.