Thriller match: Dhoni's unbeaten 84 was not good enough for CSK
He played a stellar knock of 84 runs in just 48 deliveries against RCB at a time when all the top-order batsmen had got out cheaply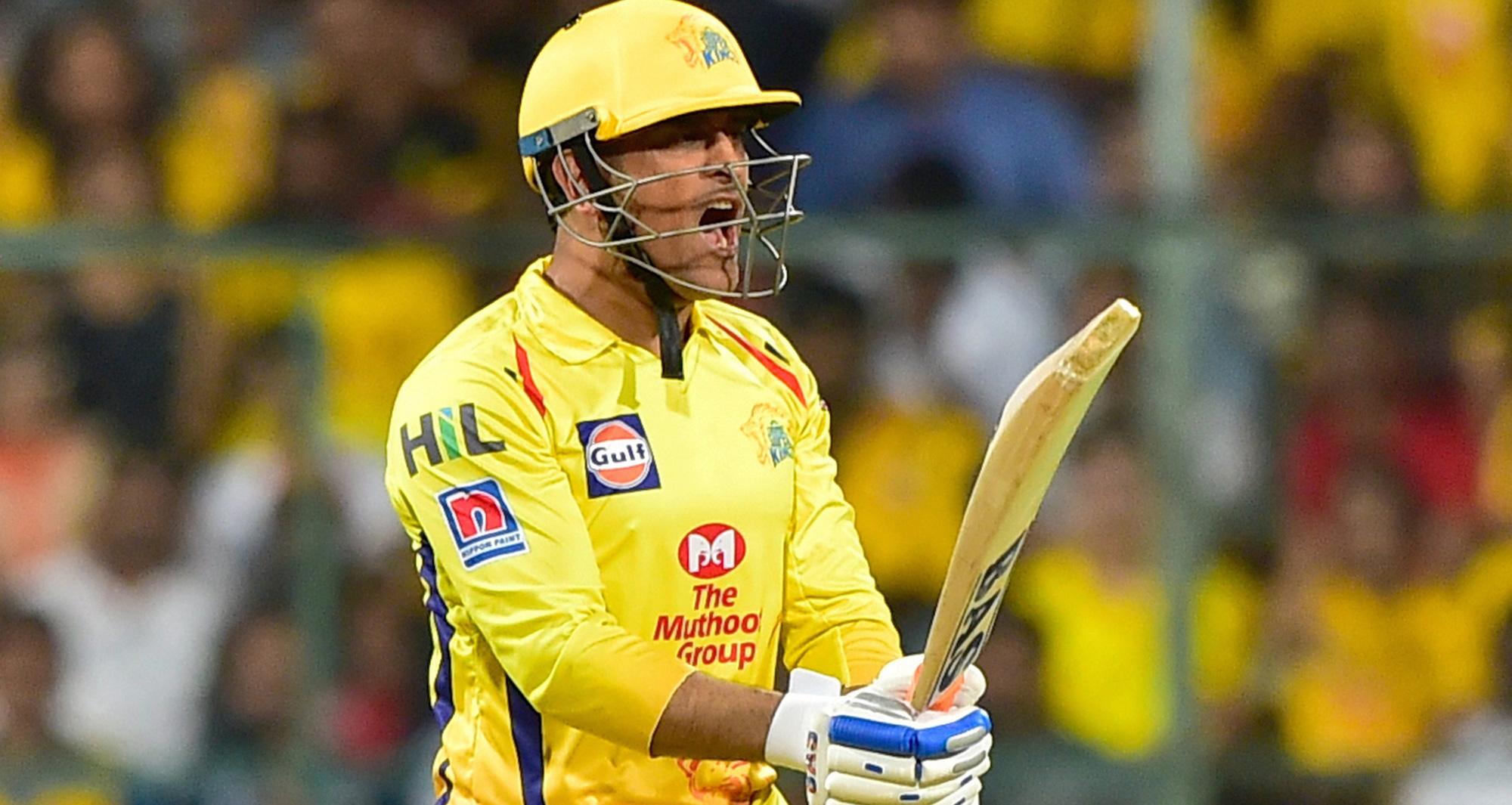 MS Dhoni reacts during the Indian Premier League 2019 cricket match between Royal Challengers Bangalore (RCB) and Chennai Super Kings (CSK) at Chinnaswamy Stadium in Bengaluru on Sunday, April 21, 2019.
PTI
---
Published 27.04.19, 03:18 AM
|
---
Sir — The match between the Royal Challengers Bangalore and the Chennai Super Kings played out like a suspense thriller. It finally went in favour of RCB, thus giving them a ray of hope about making it to the play-offs stage. One really feels sorry for the CSK captain, M.S. Dhoni, whose unbeaten knock of 84 runs could not help his team finish the match on a winning note. This goes to prove that cricket is a game of uncertainty, as anything can happen till the final ball is delivered.
As far as the Kolkata Knight Riders's loss against the Sunrisers Hyderabad is concerned, it was of their own making. They dropped catch after catch, proving that catches could, indeed, win matches. One hopes that the team will improve its fielding and also promote Andre Russell to the Number 4 position. He needs to be given more striking powers.
N. Viswanathan,
Coimbatore
Sir — Chasing a modest target of 162 runs at the Chinnaswamy stadium, the CSK skipper, M.S. Dhoni, played a stellar knock of 84 runs in just 48 deliveries against RCB at a time when all the top-order batsmen had got out cheaply. Unfortunately, his team lost the match by just one run as Parthiv Patel made an accurate throw to run out Shardul Thakur on the very last ball of the game. Dhoni is experiencing good form in this season of the Indian Premier League. The way in which he leads his team is worth emulating. Every other skipper should learn the art of captaincy from this maverick cricketer who is known for remaining calm and composed under pressure.
Dhoni's good form ahead of the World Cup bodes well for Team India's chances of winning the coveted trophy. All the selected players for the World Cup squad are peaking at the right time.
Iftekhar Ahmed,
Calcutta
Sir — It is really unfortunate that the best finisher of the game, M.S. Dhoni, failed to reach the winning total by just one run in CSK's match against RCB. Fears of 'Mankading' may have prevented Shardul Thakur, the player at the non-striker's end, from getting a head start.
Kavitha Srikanth,
Chennai
Sir — M.S. Dhoni almost managed to help CSK win against RCB, which is why the reed-thin margin by which CSK lost smarts a bit. Hopefully CSK will able to do better in the remainder of the tournament. With a player of Dhoni's calibre leading the team, CSK deserves to lift the trophy yet again.
Gaurav Gupta,
Calcutta
Parting shot
Sir — A friend of mine recently went through a rather unpleasant experience in Calcutta that left us both disillusioned about the city. She was recently transferred to Calcutta. One day, while waiting for a cab to reach her office in time, a motor van ran over her foot. She let out a scream of pain. But instead of apologizing, the driver of the van yelled at her, hurled abuses and sped away. To her dismay, bystanders did not move an inch to help her; they just watched the fun. Calcutta is supposedly renowned for the big hearts of its people; how, then, were they able to display such heartlessness when my friend needed their help?
Md. Ahtesham Ahmad,
Andal, West Burdwan
Bleak state
Sir — It was appalling to read about the ghastly acid attack on a teenager in Bihar's Bhagalpur district after she resisted the gang-rape attempts by four men. Her mother was held at gunpoint. Over the past few years, there has been a steady rise in the crime rate in Bihar. I can vouch for this, as I live in Patna. Not a day goes by without us having to read reports of rape, street sexual harassment and other kinds of violent crimes that women face.
There is an immediate need to curb the state's surging crime rate. The state government must take stringent measures to ensure that potential assaulters do not feel emboldened to commit such crimes.
Tushar Anand,
Patna