Editorial: Thoughtful
Data indicate that the rate of conviction, in spite of a discernible spike in the application of the sedition law or, say, the UAPA, remains quite low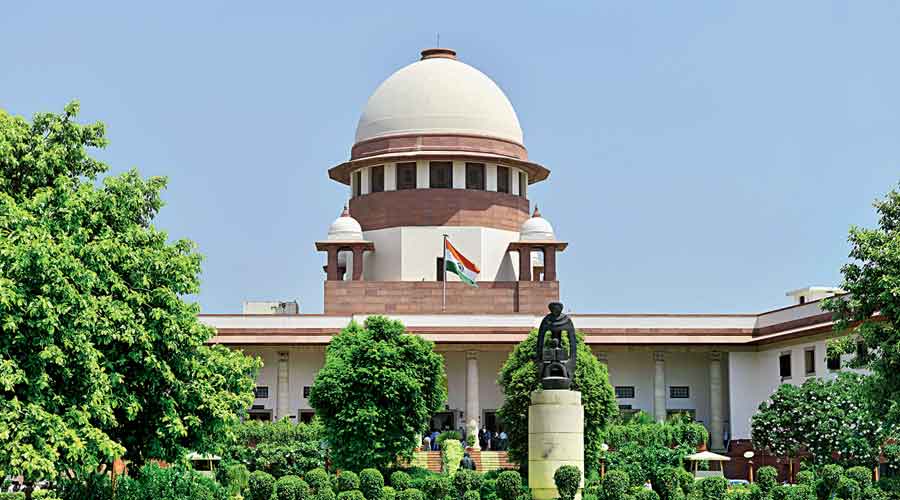 Supreme Court of India.
File picture
---
Published 26.07.21, 02:46 AM
|
---
Draconian legislations are an integral, albeit worrying, feature of the judicial architecture of democracies. This is because in spite of their allegedly overarching reach and the history of patent misapplication, the imperatives of national security make it difficult for the judiciary to get rid of these laws. There is thus a need to achieve a fine balance so that the rhetoric of security perfected by the State does not end up crushing civil liberties. This illuminating position was arrived at by several legal luminaries — four former judges of the Supreme Court as well as one former judge of the Patna High Court — in the course of a webinar organized by the Centre for Judicial Accountability and Reform. The recourse suggested by these wise minds merits attention. Justice Madan B. Lokur, for example, reiterated the principle of accountability, more specifically financial accountability, from law-keepers. This is an important suggestion, given the fact that wrongful application of legal instruments — it is not, by any means, unprecedented in India — can be addressed, only partially, by demanding financial compensation for the victim's loss of liberties. The Supreme Court, incidentally, has sought Manipur to respond to a plea of compensation by an activist who was incarcerated for a seemingly benign post on social media.
But the thrust, as was agreed by the learned judges, should be on the examination of the constitutional validity of these restrictive laws. The result of this enquiry could be instructive given the State's enthusiasm for these laws. Data indicate that the rate of conviction, in spite of a discernible spike in the application of the sedition law or, say, that of the equally severe Unlawful Activities (Prevention) Act, remains quite low. Of equal concern is the fact that the executive and the judiciary seem to be pulling in different directions on the matter. The Delhi police have now been empowered to apprehend citizens by applying the National Security Act. The progressive views of the judiciary, in contrast to the hawkish stance taken by the State, must be acted upon to sharpen the public engagement on a philosophy that seeks to view civil liberties and security as conflicting binaries.