The Trump administration's China trade policy is confusing everyone
The outbreak of a trade war would cause more pain in the smaller nations if the big ones decide to slug it out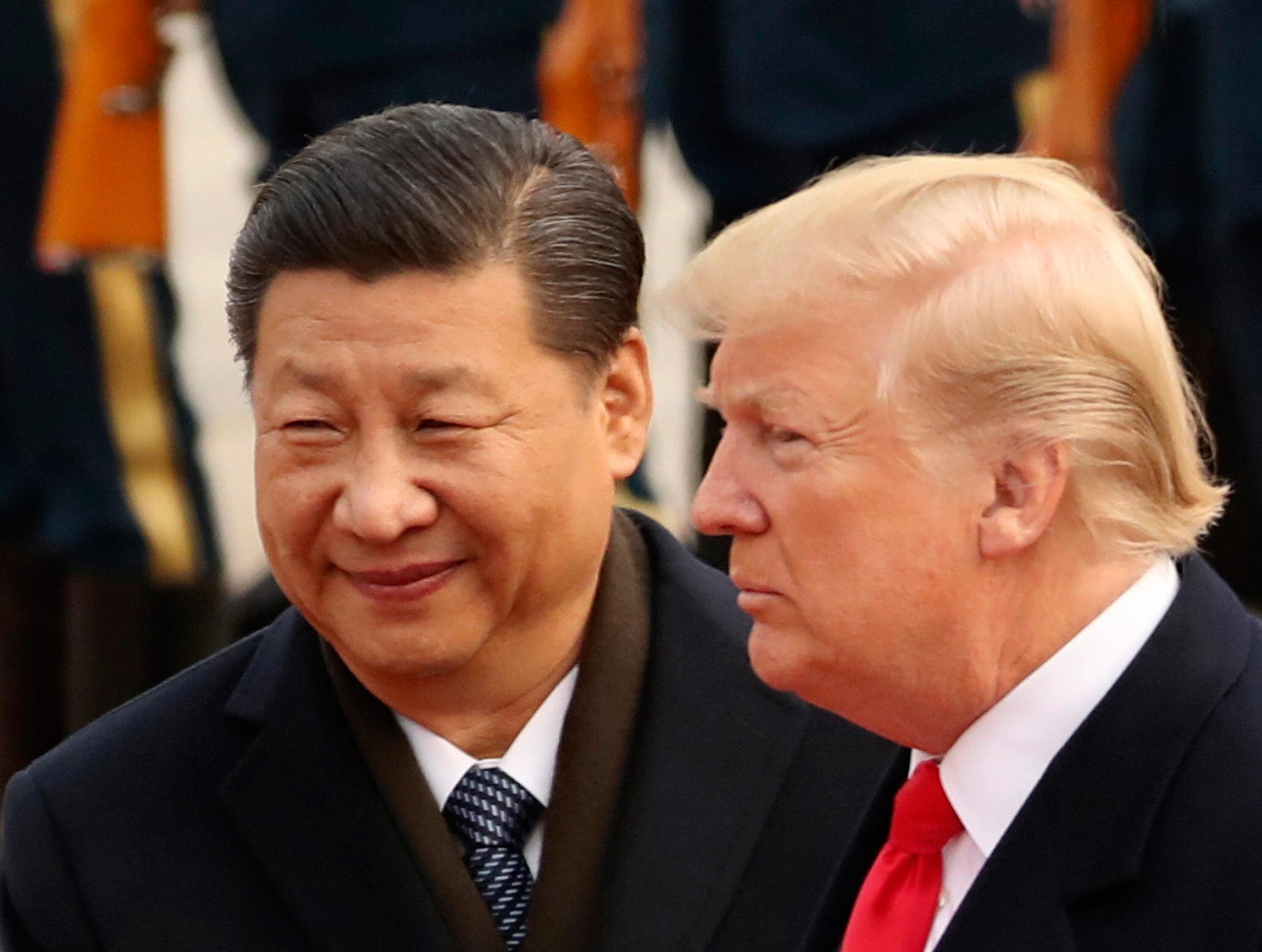 In this November 9, 2017, file picture, US President Donald Trump and Chinese President Xi Jinping participate in a welcome ceremony at the Great Hall of the People in Beijing, China
AP Photo
---
Published 07.12.18, 02:43 AM
|
---
Donald Trump and Xi Jinping seem to have pulled back after an excruciating game of brinkmanship during which the world teetered on the edge of uncertainty, fearing the outbreak of a full-scale global trade war. On the sidelines of the G-20 meet in Buenos Aires, the two strongmen of the world signalled a 90-day ceasefire to their fierce battle over trade tariffs. The bitter war of words had begun in April when Mr Trump first threatened to slap punitive tariffs on Chinese imports worth $50 billion — and then went on to announce it on June 15. Washington has since slapped a 10 per cent duty on another $250 billion of Chinese goods and has warned it could tax another stack of Chinese imports valued at $267 billion if Beijing does not toe its line. But China is no pushover. It has retaliated with duties on about $110 billion of US products.
The Buenos Aires agreement is the first sign of a thaw in the frosty relations between the two giant nations. Mr Trump has agreed to defer plans to raise tariffs on Chinese goods from 10 per cent to 25 per cent that were supposed to take effect from January 1. But tact has never been Mr Trump's strongest suit. He has left the Chinese alarmed by his recent tweets in which he has called himself 'Tariff Man', ready to slam tariffs on Beijing if there is no deal at the end of 90 days. Mr Trump has been keen to project himself as a tough-talking leader who can arm-twist rivals into submission. After the Buenos Aires meet, he blurted out that China was ready to import a substantial amount of agricultural, energy and industrial products to reduce the yawning trade gap. It was designed to burnish his image as a champion of the American Midwest that has suffered the brunt of the Chinese duties. The Chinese are, however, inscrutable. They have always played hard and held their cards close to their chest.
To make matters worse, the US trade interlocutors — Steven Mnuchin and Robert Lighthizer — have been at odds with each other over the way to negotiate a trade deal. Mr Mnuchin, a former Goldman Sachs executive, has been eager to close a deal with Beijing. Mr Lighthizer, on the other hand, is a hard-nosed lawyer who has been keen to use tariffs to limit China's ambitions to dominate world trade. Mr Trump has favoured Mr Lighthizer's views. The 90-day deadline is way too short given the manner in which negotiations between the two countries has lurched from a charm offensive to sabre rattling. The trouble with this cut-and-thrust approach to trade negotiations is that nations around the world including India have no real clarity on how this charade will play out. The outbreak of a trade war will cause more pain in the smaller nations when the big boys decide to slug it out.