The sinister business of election funding
The amendment in the FCRA makes a mockery of the Modi government's claims of wiping out black money and corruption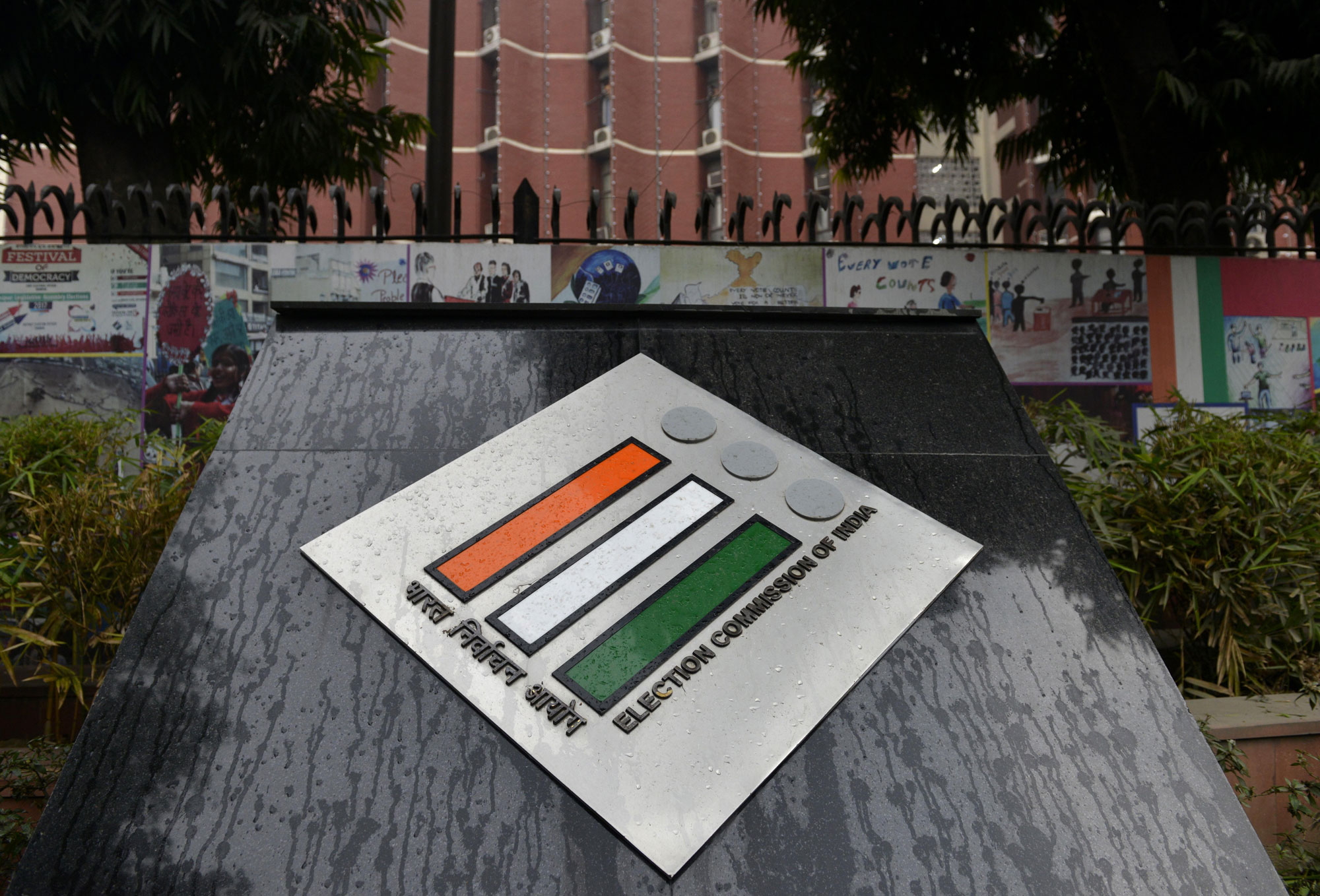 The Election Commission
Picture: Prem Singh
---
Published 03.04.19, 02:41 AM
|
---
The State Bank of India has flung open a 20-day window from where an individual, acting singly or in concert with others, can buy electoral bonds and funnel cash to political parties. Purchasers of these bonds have been assured anonymity, thereby creating opacity in what ought to have been a transparent process. These bonds can only be purchased from designated SBI offices that opened the window from April 1 to 20. They will do so, once again, for a shorter 10-day period between May 6 and 15. Data gathered in response to an RTI query reveal that there has been a 62 per cent jump in donations routed through electoral bonds this year.
The protests over the poll funding reforms introduced through the Finance Act of 2017 continue to rage even as the Election Commission has filed an affidavit before the Supreme Court in which it has expressed serious reservations about the new system. The EC's affidavit has acknowledged that the introduction of electoral bonds, which mask identities at both ends of the transaction, and the decision to remove the cap on corporate funding seriously undermine the provisions of the Representation of the People Act, 1951 that make it mandatory to report donations to political parties. Until the 2017 amendment, companies could not make political contributions amounting to more than 7.5 per cent of their average net profits in the preceding three years. That cap has now gone.
The EC has also drawn attention to an even more sinister element. The amendment in the Foreign Contribution (Regulation) Act made in Budget 2018 — it absolved political parties of violations relating to overseas donations they had received in the past dating all the way back to August 5, 1976 when the act came into force — creates a situation where multinational corporations can donate money to political parties just ahead of the elections and expect to influence policy decisions and cut sweetheart deals later. The EC has warned that this could precipitate a situation where unscrupulous people could create shell companies with the sole purpose of donating funds to political parties, a prospect that makes a mockery of the Narendra Modi government's tall claims of wiping out black money and corruption. The case filed by the Communist Party of India (Marxist) and the Association of Democratic Reforms, a non-governmental organization, has reached the apex court too late for it to have any impact on the elections. The EC has also stopped short by refusing to take any side in the current case. It will be interesting to see whether the leading companies donate funds through the electoral trusts they formed in 2014 or use other Byzantine routes.