The manger may be the best place
Nursing mothers going out of the house are frowned upon even when reasons of hygiene are no longer relevant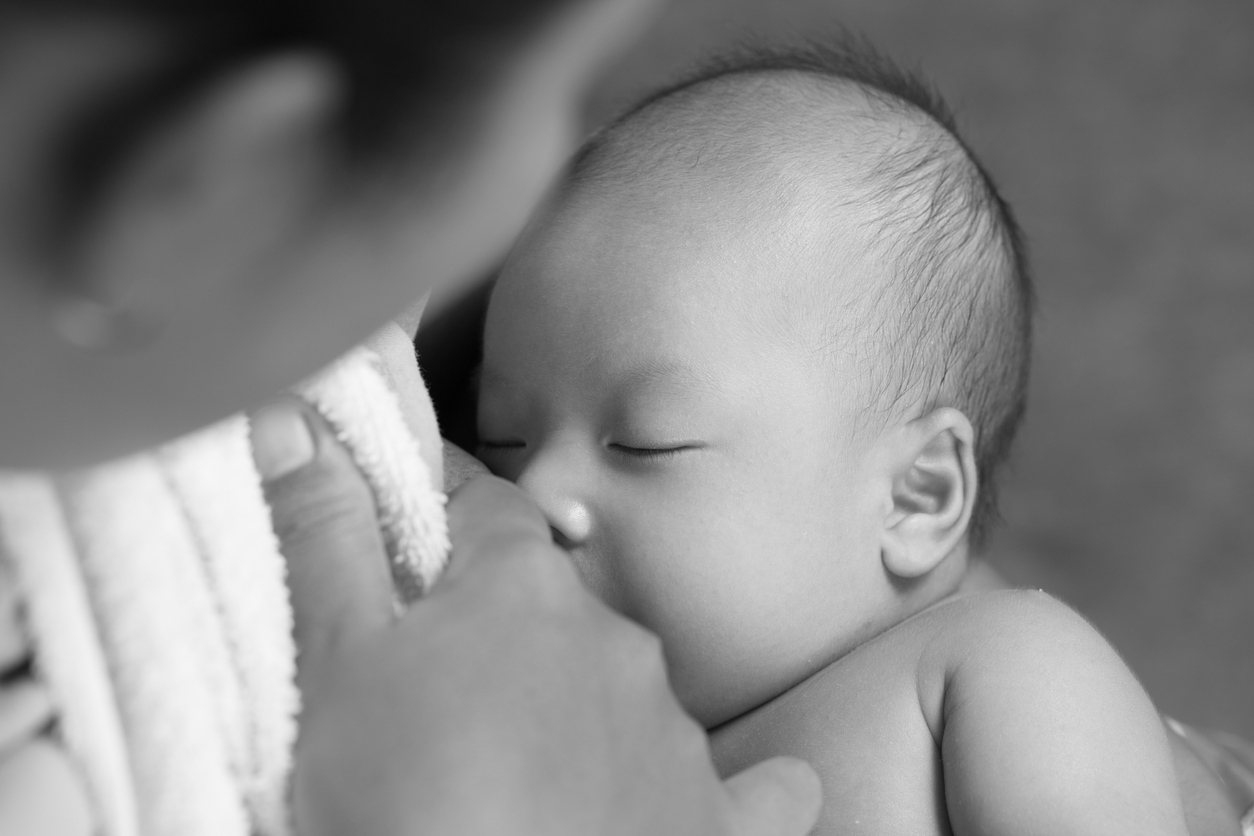 ---
---
A woman who had complained on the social media site of a city mall about the absence of a place there that would allow her to nurse her suddenly crying baby received a strongly worded answer that was later withdrawn by the mall authorities with apologies. But I shall recall here, for the purposes of discussion, some assumptions in the first response that, I believe, are shared by a large number of people.
In the now withdrawn reply, the woman is asked to "make sure" that she does her "home chores" at home or "atleast plan it before hand [sic]". This implies that it is a woman's duty to remain homebound if she is nursing, otherwise anyone can admonish her for not 'planning' the breastfeeding. Besides, it is a female 'chore', not a child's need to live. Also, it can be planned beforehand, and that planning depends on the mother. This assumption is related to another in the same reply: surely the baby does not need to be breastfed "at any moment" so that arrangements have to be made in a public space whenever madam wants them? But yes, the most punctual baby may suddenly need to be fed, to be calmed; no one who has had a baby in the house at any time of his or her life can be unaware of that.
The problem is at multiple levels. Nursing mothers going out of the house are frowned upon even when reasons of hygiene are no longer relevant — it is one of the many ways of keeping women in control. More, everything is the woman's fault: whether she is raped, or gives birth to girls, or needs to nurse a baby in a public space. This wishful myopia blinds people to a baby's unpredictability even within the home, and the newborn phase is so short that it is easy to forget, too. But when political correctness rushes in, say, in support of breastfeeding in public spaces, the myopia results in defining the situation as a women's issue. But it has never been a woman's issue. It is the baby that needs feeding and comforting; it is primarily a child's issue. The mother figures in it because she will nurse the child.
Clarity on such matters is rare, but not unheard-of. A lawyer couple filed a public interest litigation in Delhi High Court earlier this year on behalf of their nine-month-old son after they found nowhere to breastfeed him during a three-hour plane trip. The lack of babycare rooms, argued the PIL, violates a baby's right to life and privacy. In response to the New Delhi Municipal Council's reply to the court that it is arranging for such rooms by toilets, the father wondered why babies should be fed beside bathrooms when adults would never eat there. In spite of the 2016 recommendation of the Infant and Young Child Feeding Guidelines of the Indian Academy of Pediatrics regarding the provision of comfortable spaces for nursing mothers in public areas, the tendency is to nudge nursing mothers towards washrooms. It demonstrates where society puts the mother-and-child duo in an imagined hierarchy of spatial dignity. Breastfeeding in public spaces is legal in many countries in the West, or even in East Asia, and lactation rooms, where working mothers can express milk to take home after work, are often available in offices. But 'breastfeeding breaks' may have to be fought for in many cases, as though it is a woman's need and not the child's.
Nursing in public is considered natural in certain cultures, especially where the women have to work outdoors. But in spite of legal support and traditional acceptance, growing numbers of women are feeling uncomfortable about this. Interviews indicate that a fear of everything, from protests to prurient stares, makes them hesitant. The assumptions in the mall's first response are part of the larger mesh of criss-crossing perceptions that trap women into a guilty sense of responsibility about their bodies, to the extent of distorting their closest transaction with their offspring.
The influence that social power relations exert on what we 'see' can be gauged by one example. When Indian men urinate in public spaces, not even full exposure of the necessary organ makes the scene sexual. Yet the perception of women's bodies is almost always wholly sexual; hence even the suggestion of an exposed breast — women often use some form of cover if the baby allows it — sets off a multitude of conflicting responses: disapproving, disconcerted or sexualized and titillated. No artistic mother-and-child images intervene to affect this 'seeing' that also attributes to the woman a willingness to be sexualized. The baby is invisible.
Creating appropriate spaces for childcare is necessary for the comfort, dignity, privacy and rights of child and mother, but that does not address the deep-seated distortions in society. These envelop and define everyday arrangements and approaches, which is why breastfeeding in public seems unacceptable. It is the same attitude that envisions violence against women as a 'women's issue'. Simple common sense would say that if men, and those who support them, are violent, then the problem is theirs. But that would be to assail the basis of social institutions built on the inequality of genders; it is yet to happen.
What a society perceives also describes it. The Wikipedia entry under 'breastfeeding in public' lists the laws and practices of different countries. For India, it says that the country has no law regarding this, but it is a common practice in rural areas and not common in urban ones. This crude distinction points to the class difference that is built into caste-attuned perception of Indians. When do we 'see' a bared breast — or imagine one — when a baby is being nursed? Only when the mother makes it to the status of sexually as well as socially desired object. Not otherwise. The Indians' natural affinity with inequality blinds them to everything they do not desire to 'see'. Even the baby at its mother's breast.