The elusive deal with US
Trade issues remain the proverbial elephant in the room even as Delhi seeks to open a new chapter in ties with Washington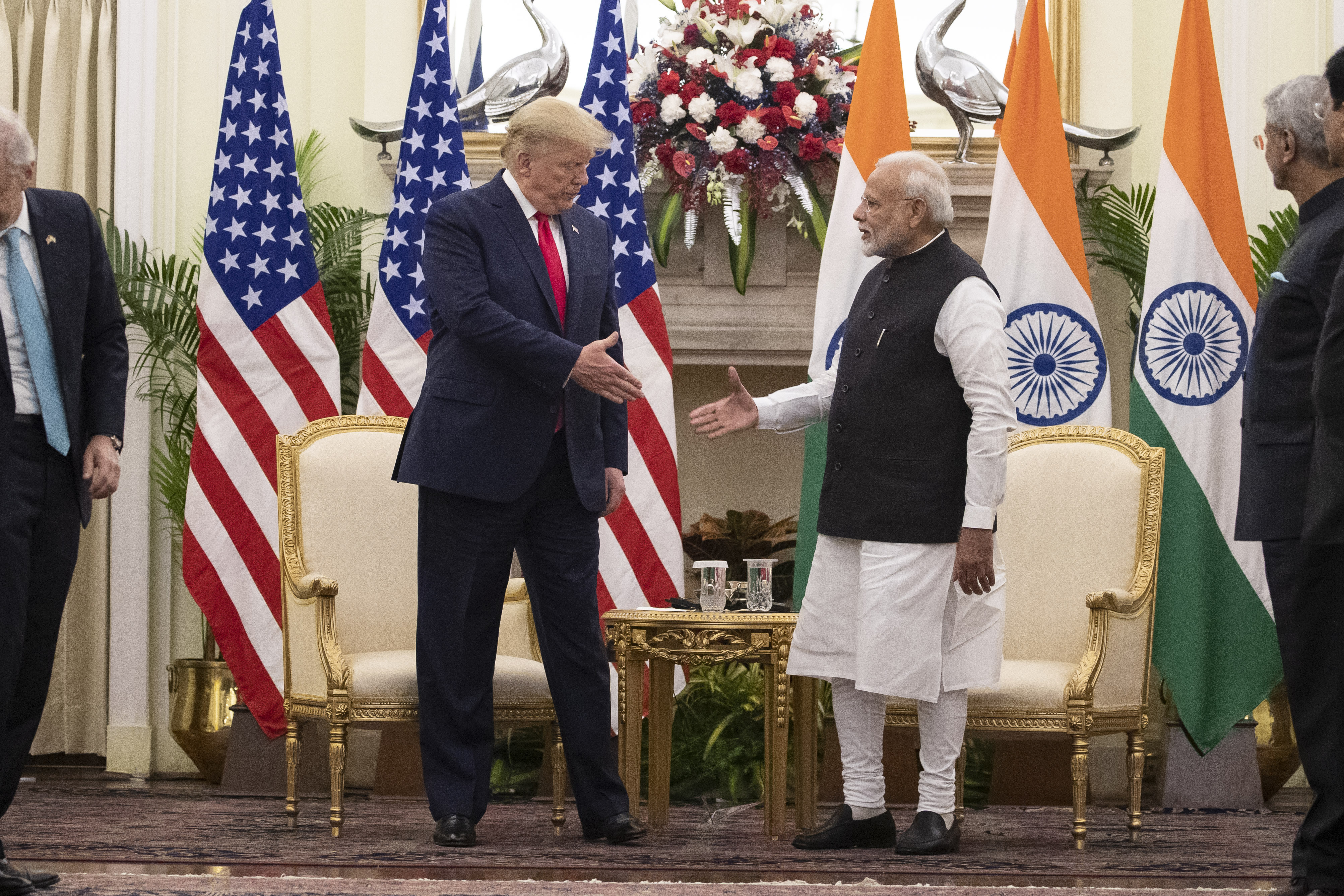 ---
---
The spin doctors of the Narendra Modi government have been trying to drum up the 'optics' of the recent state visit by the president of the United States of America, Donald Trump, to argue that the success in cementing a strategic partnership between the two countries far outweighs the disappointment that Washington and New Delhi failed to seal a trade deal. The quest for that mega trade deal has proved elusive after a bitter tit-for-tat tariff war over the past year. The apologists for Mr Modi and his government have posited the view that the trade deal is not the holy grail of the Indo-US relationship, and to see it through such a narrow prism is self-defeating. The legitimate question to ask, however, is what did India really get out of this visit? It all boiled down to a $3 billion deal for 24 MH-60R Seahawk multi-role helicopters that will be used by the Indian navy and six Apache 64E attack helicopters. The Seahawks are produced by Sikorsky, a Lockheed Martin subsidiary, while the Apaches will come from Boeing's Defense, Space and Security, one of the three business arms of the
$76.6 billion aviation giant. In 2015, India had placed a $3 billion deal for 22 Apache 64Es and 15 Chinook transport helicopters. That contract had a clause for a follow-on order for 11 Apaches and seven Chinooks.
When the US trade representative, Robert Lighthizer, dropped out of Mr Trump's team at the last minute, it signalled that the trade negotiations had run aground. The Union commerce minister, Piyush Goyal, tried to save the government some blushes by suggesting that the two sides would first work towards a limited trade agreement in the short term before shooting for the mega deal. In the absence of specifics, it is hard to say which issues will be resolved first. The US has been upset over the move by the finance minister, Nirmala Sitharaman, to raise duties on walnuts to 100 per cent from 30 per cent earlier, raise the import duty on cheese to 40 per cent, and slap a 5 per cent health cess on medical devices in her recent budget. These measures will hurt US exports. The US accounts for almost 47 per cent of overall walnut exports to India. But walnut exports from the US have fallen 56.6 per cent to $16.5 million in 2018-19. A limited trade deal is likely to focus on rolling back some of the duties on agricultural items so that Mr Trump can win the support from farmers ahead of the presidential elections.
Mr Trump, like Mr Modi, has a penchant for symbolism, and has been battling for a reduction of import duty on Harley-Davidson motorcycles into India from current levels of 50 per cent. The US accounted for just
$24.7 million, or 1.16 per cent, of India's motorcycle imports of $2.1 billion in 2018-19. But the bigger issues — greater market access for American products like milk and cheese, concerns over data localization rules that require internet companies to store all data on Indian users in the country, restrictions on e-commerce companies and the fearsome digital tax that countries, including India, are working on — will be harder to resolve.