The elephant imitates the dragon
The architects of this 'New India' are laying its latest bricks at a time Beijing and New Delhi are locked in territorial battles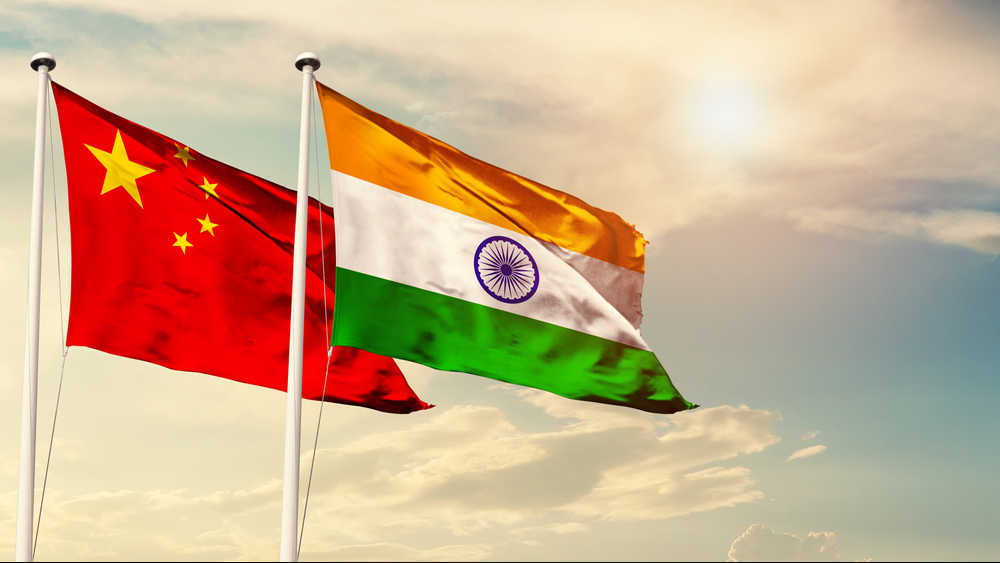 Representational image.
Shutterstock
---
Published 24.02.21, 02:17 AM
|
---
Speak of your global commitment to human rights while targeting minorities and cracking down on all forms of dissent at home. Talk of universalism and offer vaccines to other countries while casually threatening your neighbours' sovereignty. And try and browbeat social media platforms into following your diktat.
In each case, count on the size and allure of your giant market to get other nations and companies to still court you.
This is a template China has used for more than three decades to rise to levels of economic success unimaginable during the upheaval of Mao Zedong's Cultural Revolution in the 1970s. But in the bargain, it has lost much of its geopolitical credibility and is battling a growing coalition of democracies uneasy about China's approach.
This is also a template that the Narendra Modi government appears to be embracing now. True, sections of India's ruling elite across political stripes have long looked up to China, often grudgingly. But for the most part, New Delhi has tried to sharply distinguish the pursuit of its rising ambitions from the approach adopted by China. A cascade of moves and comments from the Modi government and other leaders of the ruling Bharatiya Janata Party, all in the past few weeks, shows that a silent awe of China's method has now overtaken that historic discomfort.
The irony? The architects of this 'New India' are laying its latest bricks at a time Beijing and New Delhi are locked in territorial battles. Indian and Chinese troops stepped back last week from the brink of military conflict in Ladakh after a stand-off that has lasted for months. But both sides know this is no more than a pause.
Where there's no pause is in the Modi government's emulation of its geopolitical rival.
Since 1989, China has insisted that the Tiananmen Square protests were kindled by support from foreign powers — an allusion to the West and America in particular. In 2021, the Modi administration wants everyone to believe that a Khalistani conspiracy, somehow aided and abetted by the teenaged Swedish climate activist, Greta Thunberg, is behind the farmers' protests against controversial laws. That a pro-farmer 'toolkit' — a social media strategy of the kind every company and political movement uses for marketing and campaigning — is a grave danger to India. And that the 22-year-old activist, Disha Ravi, who helped edit that toolkit, is a threat to India's sovereignty, deserving of time behind bars.
While India's foreign ministry appropriately highlights the country's effort to share Covid-19 vaccines with the world, Tripura's chief minister, Biplab Deb, has spoken of plans being hatched — according to Deb — by the home minister, Amit Shah, to instal BJP governments in neighbouring Nepal and Sri Lanka. Again, the parallels with China, which is leading vaccine diplomacy efforts while encroaching on the territories of its neighbours, are hard to ignore.
And just like China couldn't take social media dissent on Twitter and, instead, developed its own equivalents such as Weibo, the Modi government is promoting a Twitter-like Indian alternative, Koo, after its recent run-ins with the California-headquartered microblogging giant.
To be sure, India is not China — and Modi is a wildly popular, twice-elected prime minister. And there are many who see strength in his approach, and indeed in China's. But there are other differences too between Beijing and New Delhi, none more prominent than the fact that China's economy is six times the size of India's and is growing when the economies of most major nations are shrinking.
Unless New Delhi is careful, it risks losing friends it has spent years cultivating — without the economic heft of Beijing to offset that criticism. Much of the world will see the arrest of young activists like Ravi as tilting at windmills at best — and as the brutal crushing of opposing views at worst. While many in India may listen to Modi's 'Mann ki Baat', Thunberg's bold words carry greater resonance globally.
The niece of the US vice-president, Kamala Harris, is among those who have voiced concern over India's approach to the farmer protests. And the historian, Sanjay Subrahmanyam, the brother of the foreign minister, S. Jaishankar, has criticized the ministry of external affairs' recent move towards mandating that universities and academics need the government's approval to hold seminars on matters of national security. Closer home, Nepal and Sri Lanka have both responded sharply to suggestions that the BJP hopes to expand its footprint in those nations.
As long as the United States of America sees India as a counterweight to China, it will continue to tom-tom the Washington-New Delhi partnership. But as other US partners with human-rights skeletons — from Saudi Arabia to Israel to the Philippines — have found in the past, America can act as an uncomfortable, nagging elder brother coaxing you to change or face a public or private scolding every now and then. For Modi, who has repeatedly said he prioritizes a 'neighbourhood first' policy, rebukes from countries he's trying to woo aren't helpful either.  
The one country that will be happy? China. Imitation, after all, is the best form of flattery.