The dark side of Makar Sankranti
Each year, birds get injured by kite strings laced with manja, a mixture of powdered glass and gum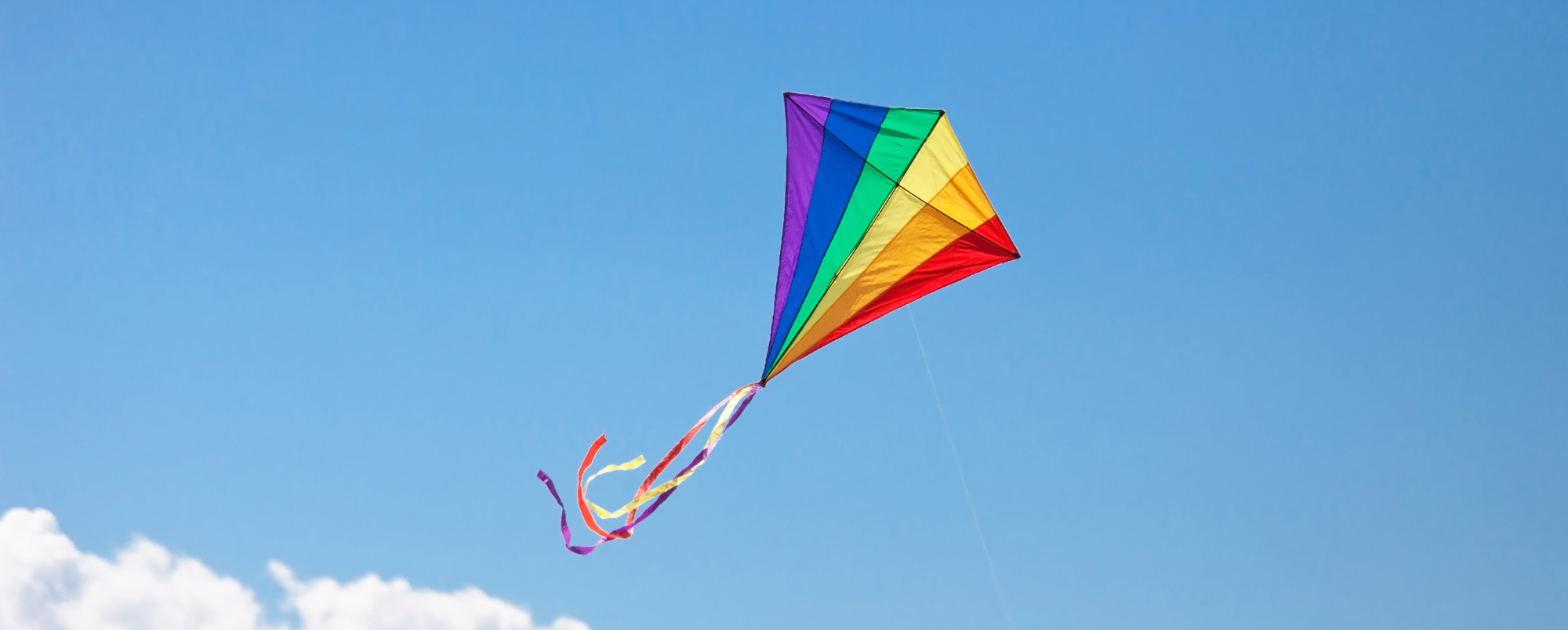 The joy of flying a kite should not turn into the misfortune of birds and other creatures
Shutterstock
---
Published 18.01.19, 08:08 AM
|
---
Sir — Flying kites is an essential part of Makar Sankranti celebrations in various parts of India. But each year on this day, several creatures, especially birds, get injured by kite strings laced with manja, a mixture of glass powder and gum. These strings are so sharp that they slash through human skin and fatally injure animals and birds on contact. Such incidents also take place on Vishwakarma Puja, especially in West Bengal, as this festival, too, involves flying kites. Those who like flying kites should keep this in mind while buying kite strings. One's joy should not turn into another's misfortune.
Sourish Misra,
Calcutta
Forced stand
Sir — School students in Gujarat have been directed to respond to the roll call with Jai Hind or Jai Bharat from January 1 ("True love", Jan 9). This, apparently, will increase patriotic fervour. The directive has been issued in spite of the Supreme Court's observation that people cannot be forced to carry their patriotism on their sleeves. This is what students in Gujarat are being forced to do.
The government seems to be harbouring the notion that it alone can decide what is in the interest of the nation. Anyone questioning its motives is thus promptly dubbed anti-national. But compulsion, like familiarity, breeds contempt. Nobody wants patriotism forced down their throats. Turning a noble sentiment into a mechanical ritual, that too by a diktat, is the worst possible way to inspire patriotism. It remains to be seen whether the Gujarat government will reconsider its decision or if other states like Uttar Pradesh will emulate it. Perhaps the apex court would need to intervene to stop this patriotic excess from becoming endemic.
Shovanlal Chakraborty,
Calcutta
Burning issue
Sir — One fails to understand why the people of Kerala, a state with one of the highest rates of literacy, should be torn between fundamentalism and rationality. The state has turned into a battlefield over the historic judgment of the Supreme Court, allowing women of childbearing age to enter the Sabarimala temple. The timing of the strife could not be worse, given that Kerala is yet to recover from the aftermath of the devastating flood last year.
The temple authorities and some devotees believe that the celibacy of Lord Ayyappa would be compromised if women of childbearing age are permitted to enter the temple. It is shocking that even in this day and age, people do not see women as equals. This prejudice speaks volumes about the regressive mindset of a section of Indian men.
Kudos to Bindu and Kanakadurga, who showed the guts to complete their pilgrimage in the face of great troubles.
Srikanta Bhattacharjee,
Calcutta
Sir — After the apex court's landmark verdict that lifted the ban on women of childbearing age from entering the Sabarimala temple, two women in their forties managed to accomplish this feat. This has only made those protesting against the Supreme Court verdict angrier.
Ironically, several women also believe that entry of women in the temple is a sacrilegious act. Superstition cannot be an excuse to justify the injustice meted out to women.
Rabindranath Sarkar,
Calcutta
Free at last
Sir — It is heartening that the prime minister of Canada, Justin Trudeau, has granted asylum to Rahaf Mohammed al-Qunun, the 18-year-old girl who fled from Saudi Arabia, allegedly to escape her family's cruelty. His humanity is reassuring, especially at a time when other countries refused to take in al-Qunun in spite of knowing that her life may be in danger.
This is not the first time that Canada has set an example when it comes to the treatment meted out to refugees and those fleeing persecution. Most Canadians treat those who seek refuge in their country equally and without malice.
They should be lauded for this.
Anna Mary Yvonne,
Chennai
Sir — The perception that Saudi Arabia is progressing towards allowing its women more freedom has been rudely jolted by the revelations made by Rahaf Mohammed al-Qunun. Why is the crown prince, Mohammed bin Salman, who made a big deal about easing the driving ban on women, quiet now? Given the international attention that al-Qunun's case has received, it is not possible that he is unaware of what is going on. One hopes al-Qunun's bravery will inspire other women to make a bid for freedom.
Rima Roy,
Calcutta
Parting shot
Sir — It is shocking that three aircraft of international airlines carrying hundreds of passengers came perilously close in the Delhi flight information region last month. Although air traffic control resolved the problem, it is a matter of concern that the planes were in this situation in the first place. The reported sequence of events indicates miscommunication and technical errors that are unacceptable. India is one of the fastest-growing aviation markets. But the infrastructure needed to cater to this growth has not been able to keep pace. It is time structural reforms were undertaken to keep fliers safe.
Khokan Das,
Calcutta