The BJP government is a bit too good at juggling numbers
A democracy, nourished by the spirit of accountability, is bound to demand proof of a government's accomplishments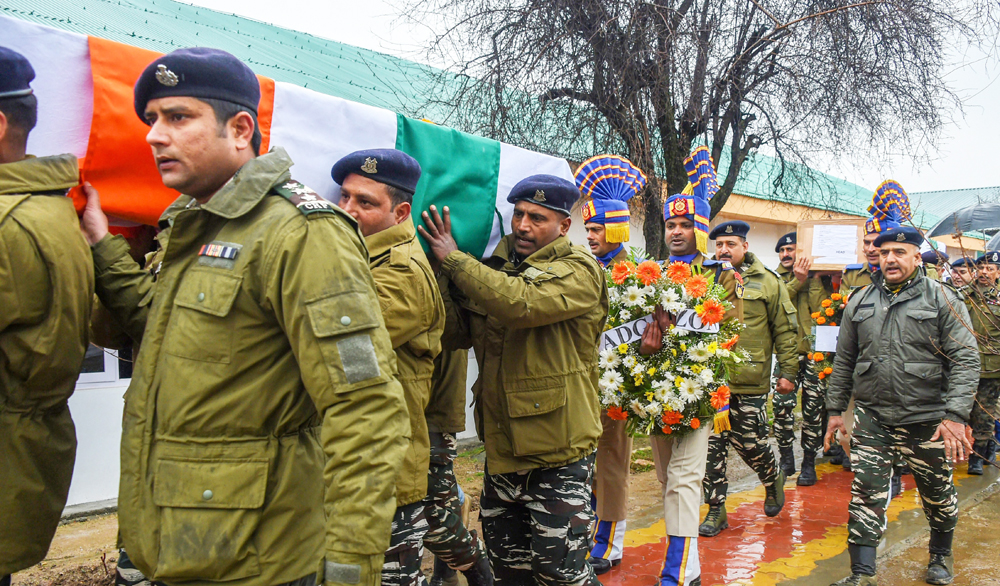 ---
---
Pure mathematics, Albert Einstein thought, is the "poetry of logical ideas". He got it all wrong, even though the blame does not lie entirely with the man who is believed to be one of the pillars of modern physics. Einstein did not live to see New India where, the prime minister would like the world and the nation to know, the math is done differently. Einstein and other luminaries perceived numbers as instruments of truth. They are ciphers, however intangible, to gauge reality. But New India, critics of the Bharatiya Janata Party and custodians of bitter truths fear, has a different use for numerals. They are cited — some would say imagined — to sugarcoat reality. There is also that bit of numbers being used to fan fears — an unsubstantiated rise in the population of minorities, for example — as well as the electoral flame.
A case in point seems to be the mysterious shape-shifting figure of terrorists who are being assumed to have perished in the valiant strike that the armed forces conducted in Balakot. Given the legitimate demand for information in the public domain, the air chief marshal has made it clear, quite correctly, that it is not the job of the air force to keep count of the number of human casualties, and that it is the responsibility of the government to clarify the matter. The BJP-led dispensation is undoubtedly good when it comes to juggling numbers. A bit too good for the comfort of citizens, in fact. All the jugglery has led to the number of dead adversaries changing every other day, adding to the confusion. Worse, the BJP seems to be tying itself in all kinds of knots to get the math right. The foreign secretary had kept matters vague initially, suggesting 'a very large number of terrorists' had been eliminated. "Sources" — a rather dubious term — put the figure over 300. A BJP parliamentarian from Bengal then put a spanner in the works by dismissing the possibility of human casualties since the intention, in his opinion, was not to have a bloodbath. Next, the BJP president, speaking in Gujarat a day before the air chief marshal spoke, thundered that over 250 terrorists had been killed in the strike. Amit Shah is considered to be the BJP's chief mathematician; he could well know what eludes experienced bureaucrats and servicemen.
Multiple — nervous? — voices emanating within and outside a regimental dispensation are not the only novelty here. The BJP's repeated slips when it comes to providing hard evidence in matters economic or military is telling. Could it be that citizens and the Opposition — they have stood steadfastly with India's valiant army — have seen through the number game? Heating the electoral pot with the help of data — more imagined than real — suits India's ruling party particularly well. It is only natural that a democracy, nourished by the spirit of accountability, is now demanding proof of the pudding. Does that make the whole of India anti-national?