The barbarization of India
The country continues to retreat into myth and mythology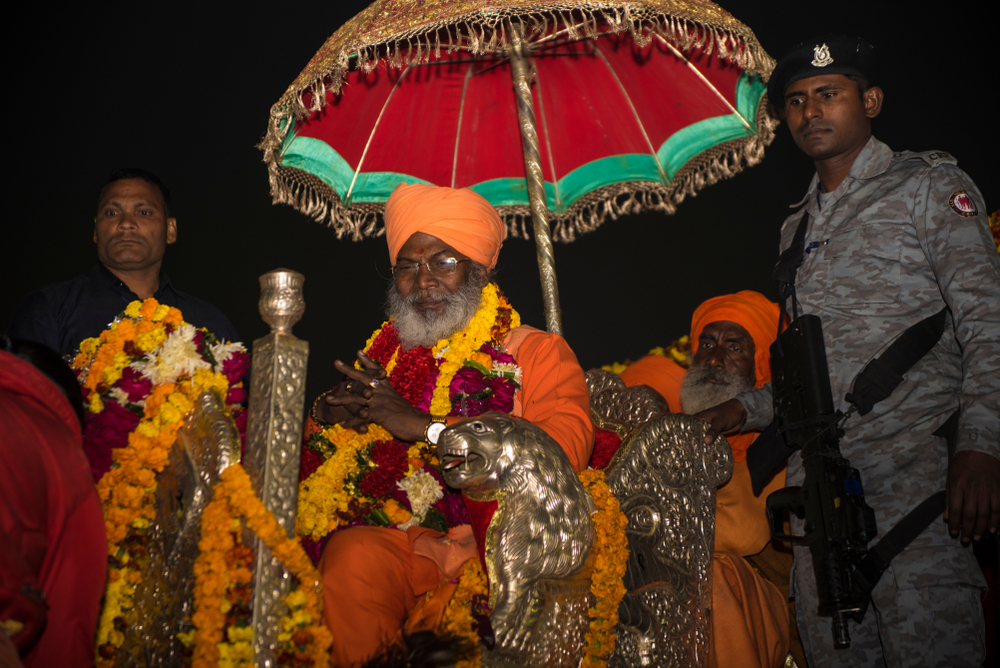 ---
---
Indira Gandhi was unfazed in 1967 when Neville Maxwell of The Times, London, reported that the Lok Sabha elections scheduled for that year might be India's last. Spotting him in Hyderabad House while votes were being counted, she remarked smilingly in passing, "Watching the end of our democracy, Mr Maxwell?" There was much gnashing of teeth and wringing of hands among less sophisticated Indians. Even 52 years later, one hears occasional anguished bleats about Maxwell's perfidy. Yet, no one turned a hair when Sakshi Maharaj, a Bharatiya Janata Party parliamentarian and ardent Narendra Modi loyalist, announced the other day, "This is the last election in the country."
He probably meant that an epochal BJP victory would make electoral contests redundant. That wasn't political analysis. It was astrology which weighs more than evidence in a society where the Samjhauta blast acquittals suggest 68 people were killed without human involvement. "I am a sanyasi and can see the future," Sakshi Maharaj declared, beard, turban, tilak and beads vesting his forecast with divine sanction. Nirad C. Chaudhuri called it the "barbarization" of India. For Kancha Ilaiah, Dalit activist, writer and award-winning Nehru Fellow, "the BJP is converting India into a primitive nation." The problem is with practice, not theory; not robust nationalism so much as the folk culture that reduces religion to superstition and regards lynching and ghar wapsi as all in a day's work. Boasts about artificial insemination, "genetic science" and "plastic surgeons" make India's leaders the laughing stock of the civilized world.
The liberal British newspaper, The Guardian, with a history of befriending India, reported that "no Indian scientist has come forward as yet to challenge" the outrageous scientific claims which appear on Modi's official website. Ambition being sycophantic, the wonder is that more Indians haven't rushed forward to support them. Stalwarts of the BJP rubbish Einstein, Orville and Wilbur Wright, Isaac Newton and Charles Darwin but not the prime minister's gobbledygook. Satyapal Singh, policeman-turned-politician, rejects the theory of evolution because no one ever saw "an ape turning into a man." Singh's trump card is that his grandparents in Basauli village of Baghpat district in Uttar Pradesh had never mentioned Darwin. As junior minister for human resource development, he is responsible for higher education, which has been faltering ever since Newton was allowed to plagiarize ancient Hindu mantras codifying the laws of motion. As minister of state for water resources, river development and Ganga rejuvenation, he is responsible for the Ganga being sacred but not clean.
Vedic instruction will flourish even more when the Rashtriya Swayamsevak Sangh's science wing, Vijnana Bharati, takes overall control of education. Schools won't be allowed then to peddle Western pseudoscience. It will all be swadesi. The HRD ministry is already setting up a Bhartiya Shiksha Board. A department of science and technology steering committee will promote Panchgavya — cow's milk, ghee, curd, dung and urine mixed with jaggery, banana, coconut water and sugarcane juice — as the foolproof cure for all ailments. The Akhil Bharatiya Gau Sewa Sangh, also with RSS links, claims that Indian (not foreign) cow dung absorbs radiation and should be smeared on mobiles. 'Cowpathy' is the cult of the future.
Adapting an old maxim, a political party can save itself by its exertions and others by its example. It can pull itself to the top of the dungheap by its obfuscation and force others to wallow in its stink. Rahul Gandhi could have been the face of superstition-free modernism. Instead, a politician whose youth is his oldest tradition tried to outdo obscurantists in temple-hopping. Mamata Banerjee lashed out at the BJP for daring to question her religion with the fine retort, "My religion is humanity." Then she spoilt it by boasting of the temples her Trinamul Congress had built.
As India retreats into myth and mythology, Sakshi Maharaj may wonder why his prophecy has attracted so little attention while Maxwell's thesis that democracy's day is done and the future belongs to the saviour on a white horse ensured him everlasting notoriety. In 1967, the saviour could only have been the military. Despite RSS stalwarts marching up and down in baggy khaki shorts like 19th- century colonial officials, no one associated cranks with power. Now, with sena militants lynching Muslims with impunity and chief ministers confusing everyone by dressing up as godmen, everyone does. Sakshi Maharaj's message is that the future has arrived. There was a Modi wave before the 2014 elections "but this time there is a tsunami". He alone has noticed it because he is "an ascetic". He also commands modern technology, and a video shows him spreading the word. "Our leader Modi is a global leader," he declaims even if not everyone globally is convinced that plastic surgery began when an ancient Hindu grafted an elephant's head on a human body. Sakshi Maharaj knows "people are saying that Modi hai to desh hai." He knows that "for the first time, there is an awakening in the country." He knows that with the BJP faring even better than in 2014, this will be the election to end all elections. "There will be no election after that." Amit Shah, confirmed as the rising star after muscling L.K. Advani out of Gandhinagar, only believes that if the BJP wins this time, "no one can throw us out in 50 years". Sakshi Maharaj speaks of eternity. Adityanath may not be too comfortable with another saffron politician in his state but a grateful Modi has rewarded Sakshi Maharaj again with the Unnao ticket.
By 2069 — Shah's 50-year span — Pakistan will have been India's for 44 years, according to another RSS soothsayer, Indresh Kumar. Instead of buying Antiguan citizenship, Indians will then buy houses in Karachi, Lahore, Rawalpindi and Sialkot. Tibet will be an Indian satellite (like Bangladesh where "we have ensured a government of our liking" Kumar gloats) and Mansarovar pilgrims can cock a snook at China. "Traitors" like Hamid Ansari, Naseeruddin Shah and Navjot Singh Sidhu will be hung, drawn and quartered. IIT students will learn about "Pushpak Vimaan", the flying chariot in the Ramayana. Delhi's Jama Masjid will follow the Babri Masjid without any dispute over the successor-temple. Gurmeet Ram Rahim Singh, whose imprisonment for rape and murder provoked protests by "crores of people", will be an acclaimed national hero.
But little can Modi have guessed when he wrote the foreword to a school text which maintains that Rama flew the first aeroplane that dissent would raise its ugly head under his very nose. Ramesh Pokhriyal, a former Uttarakhand chief minister who told the Lok Sabha that the second century BC sage, Kanada, had conducted a nuclear test, leapt across the centuries to ridicule Rama's alleged feat and honoured Shivkar Bapuji Talpade for inventing aeroplanes eight years before the Wright brothers. Why then, Modi can ask, was the film, Hawaizaada, based on Talpade's life, originally titled Bambai Fairytale? Baba Ramdev basks in Modi's favour because Smriti Irani no longer does. As HRD minister three years ago, she had the temerity to reject Ramdev's Yogpeeth Trust's application to promote Vedic education. His reinstatement also represents a victory for the present HRD minister, Prakash Javadekar, over his predecessor.
Anticipating fears about the Constitution being replaced by a Hindutva document, Indrajit Gupta had thundered many years ago that BJP MPs had taken an oath on the Constitution and remained bound by its principles and fundamental tenets. Less impressed by the sanctity of vows, P. Chidambaram mentioned a more practical safeguard when he recently dismissed the idea of the party getting the two-thirds majority needed to push through constitutional change. A formal switch might be averted. This won't be the last election either. But the barbarization of India will continue even under a BJP with the expected reduced majority.