Sharad Pawar: Behind the scene
Leaders didn't believe that Sharad Pawar himself plotted Ajit's defection to the BJP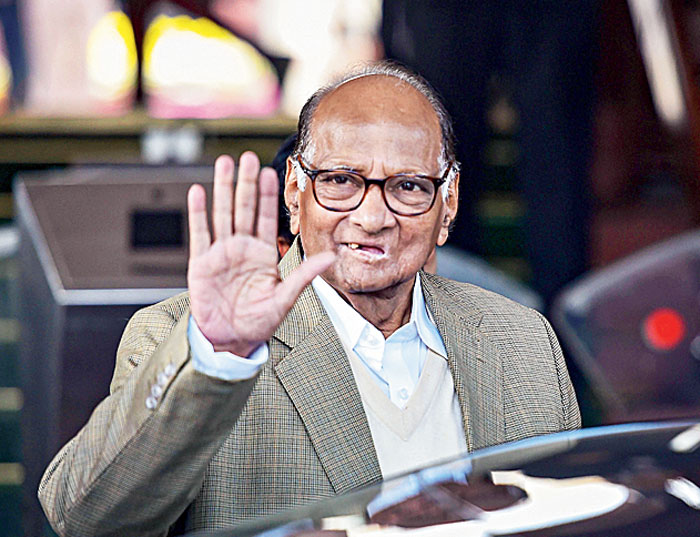 NCP chief Sharad Pawar leaves after meeting with Prime Minister Narendra Modi to discuss farmers' issues at Parliament House, in New Delhi, Wednesday, Nov. 20, 2019.
PTI
---
Published 30.11.19, 03:35 PM
|
---
The most fiercely debated topic in Parliament's Central Hall this week was the dramatic turn of events in Maharashtra politics. While Shiv Sena's divorce with the Bharatiya Janata Party surprised many political observers, most MPs were interested in knowing what triggered Ajit Pawar's rebellion. Leaders who have known Sharad Pawar for decades were unanimous in their opinion that his nephew does not have the guts to challenge his authority. But they also didn't believe that Sharad Pawar himself plotted Ajit's defection to the BJP. That mystery, they suspect, will never be unraveled. They were also conscious of the fact that he had in the process raised the stature of his daughter, Supriya Sule, and reduced the clout of Ajit Pawar. Whatever may be the motive, one constant remained unchanged: those who have been saying for decades that Sharad Pawar cannot be trusted are now repeating this with greater conviction.
One close friend of the veteran Maratha leader said, "This government has been instituted by Pawar and faces threat from him alone. Only he can pull down this government, none else. Unko sar pe bitha ke rakho agar sarkar chalana hai Maharashtra mein." Does this remind us of that cracking dialogue from Sholay that suggested that 'Gabbar se sirf ek aadmi bacha sakta hai, sirf Gabbar?'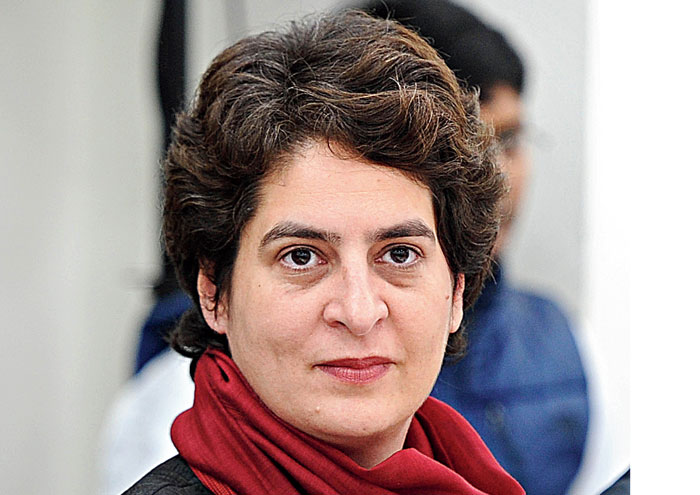 Charisma can wait
Most political observers believe Priyanka Gandhi should spend more time in Uttar Pradesh. Meeting people in UP's towns and villages could, in their opinion, yield Priyanka and the Congress some political dividends. Yet, it appears that the lady is content with tweeting about issues sitting in Delhi.
Ironically, insiders reveal that Priyanka was willing to travel extensively in the state. She was even ready to shift her residence to Lucknow, but the local Congress leaders suggested she wait for a little longer. The state has a new leadership structure which is working hard to settle down against the resistance put up by the entrenched forces. The new leadership is still not confident of ensuring good crowds for Priyanka but hopes to create a more favourable situation over the next few months.
One party leader said, "We know hundreds of curious onlookers come to see Priyankaji wherever she goes but we cannot solely depend on her charisma. We want some organizational muscle to bring crowds on our own before we fix her programme. If she does not get good response, even the general belief about her charisma will start evaporating." With it would evaporate the Congress's hopes of ever turning things around its political fate in UP.
Peace mission
Politics is the art of the possible. The Congress joining hands with the Shiv Sena is an example of this adage. But the Congress is not the only party that seems to be testing unfamiliar waters. The Telugu Desam Party chief, N Chandrababu Naidu, appears to be striving to achieve something similar. Not long ago, Naidu had declared war against Prime Minister Narendra Modi for what he called Modi's 'betrayal' of the people of Andhra Pradesh. The Modi government has refused to grant special status to Andhra Pradesh. This prompted Naidu to make this allegation and snap ties with the BJP. He joined hands with the Congress to take on the BJP and projected himself as a key face of the Opposition.
It now appears that he wants to leave this past behind and search for a new future. "Dear Sri @AmitShah Ji, truly appreciate your esteemed office's quick redressal of the issue related to Amaravati not being mentioned on India's map. You have endeared yourself to Telugu people by taking this step," Naidu tweeted recently, signalling an effort to cozy up to the BJP. The TDP's hint at rapprochement with the BJP is even evident in Parliament. Party MPs can be seen maintaining a safe distance from the Opposition, particularly the Congress. The TDP has not joined the Opposition on any of the recent issues, be it 'murder of democracy' in Maharashtra or the 'Godse patriot' remark by Pragya Singh Thakur. The past acrimony had led Amit Shah to declare that the doors for the TDP in the National Democratic Alliance will remain shut forever. But doors have been known to open up magically in the muddy terrain of politics.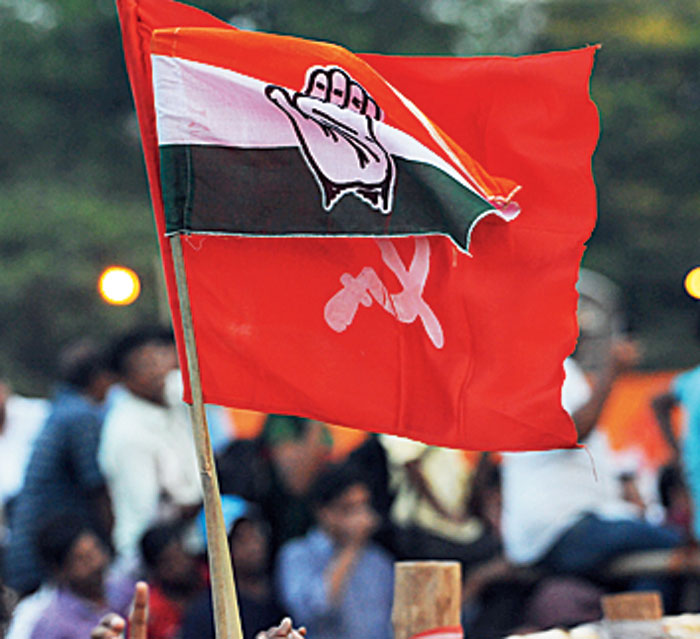 Footnote
One coalition experiment that seems to be failing repeatedly is that of the Congress and the Left in Bengal. The latest round of by-elections, in which Didi scored a hat-trick against the BJP, revealed that the aam aadmi remains unimpressed with these two foes turning friends. The alliance had to forfeit its deposits in two of the three seats. Guess some friendships are tricky affairs.