Time to marry
A promising proposal and lessons of the pandemic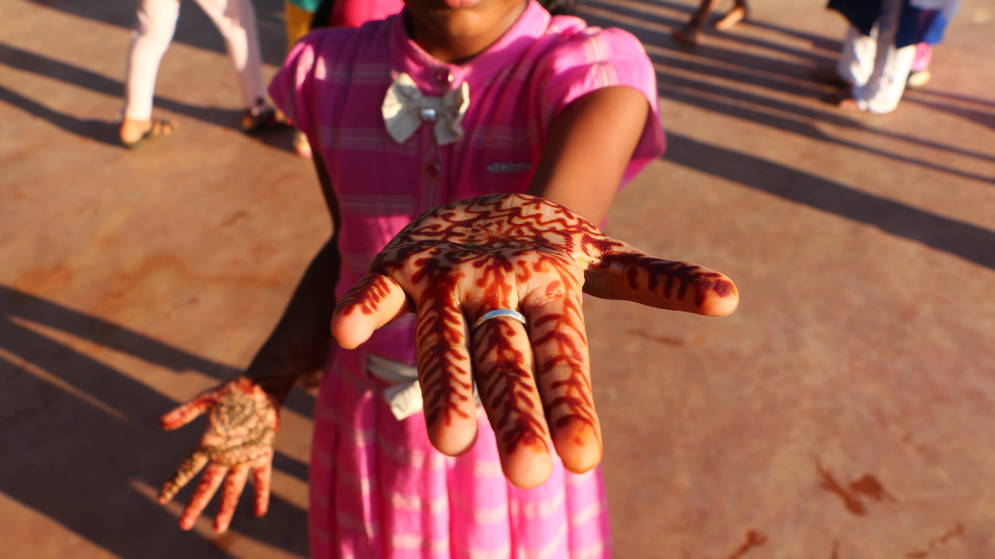 Fixing the legal age of marriage for women in a country as socio-economically unequal as India cannot be a simple matter. (Representational image)
Shutterstock
---
Published 27.08.20, 12:10 AM
|
---
In late June, a 15-year-old girl from East Midnapore in West Bengal alerted a non-governmental organization about her impending marriage. It had been arranged by her father who had lost his income because of the lockdown imposed to slow the spread of the Covid-19 infection. She was saved in the nick of time, but organizations working to prevent minor marriages now have their hands full. Their experience suggests that for every foiled marriage, more go unreported. The Calcutta High Court noted the "alarming rise" in child marriages in the state during the pandemic. Sudden impoverishment because of the lockdown combined with the ravages wrought by Amphan has rendered a huge segment of West Bengal's population deeply insecure, particularly in villages. In this atmosphere of desperate need, men who offer to marry young girls without dowry or even offer large sums of money to the family — the high court suggested that some of the marriages were disguised child trafficking — are too tempting to refuse.
Although Amphan added to Bengal's difficulties, it is not there alone that child marriages have risen. In April, the relevant authorities in Karnataka reported having stopped 118 such marriages, Telangana reported 204 cases in three months, Andhra Pradesh stopped 165 between March 25 and May 11, and by the end of June, the Centre reported having intervened in 5,584 minor marriages. The list could go on, with the reminder that these are just the known numbers.
It is not as though child marriages occur only when unexpected drops in income and insecurities of livelihood drive parents to marry off their daughters for gain or relief or in the hope that the girl will find a better life. The updated version of the law against the marriage of women before they are 18 and men before they are 21, the Prohibition of Child Marriage Act, 2006, has not succeeded in wiping out the practice, even with penalties for the adults concerned. Although monitoring by local administrations is now sharper in many districts, and much has been done, too, in terms of raising awareness — girls themselves sometimes complain to NGOs and local authorities when untimely marriages threaten them or their friends — child brides and, in some regions, child grooms have not disappeared.
There is often a peculiar disconnect between laws and the practicalities of their implementation, most evident in the case of laws meant for the protection and progress of women. For example, researchers predict that the failure of the ban on prenatal sex disclosure to stop female foeticide will lead to a daily loss of 1,200 female foetuses for the next 10 years. This cannot be put down to economic strain alone — girls mean dowry, not income — but an attitude shared by all levels of society. Dowry has not been eradicated either, trapping women in a kind of cyclical devaluation. Lawmaking cannot be sterilized of social attitudes. So it is not merely a question of panchayats looking the other way when children are married off, but oddities in the laws also that continue to cause problems. Child marriage may be forbidden, but once the marriage is over, it cannot be annulled unless one of the partners or a relative asks for annulment. Being illegal does not make them void. Allied laws, such as those regarding age of consent, intercourse with minor wives, or the interpretations of the laws by different courts, apart from personal laws regarding age of marriage, together seem quite bewildering. What such confusing legislations represent is a casual sense of duty done and dusted, not a dynamic engagement with society's desire to keep women in their place as useful vessels subject to oppressive social mores and religious rituals.
Yet the 2006 law had seen some success. The National Family Health Survey of 2015-16 showed a steady decrease in minor marriage in all states except Himachal Pradesh and Manipur, an advance that has now been endangered by the pandemic. The same survey indicated that the better off a girl's family, the later she was likely to marry. More important, it established a link between education and age of marriage, showing that a girl who had 12 years of schooling would marry later. The Right to Education Act, 2009, contributed to the decrease in minor marriage by making schooling free and compulsory till 14 years, just as midday meals play their part in keeping youngsters in school. In a society as unequal as India's, the role of education in delaying marriage is of greatest importance in view of the prime minister's announcement that the government is considering the upward revision of women's age of marriage to 21. This would, presumably, be another blow to child marriage and also create gender parity. As a progressive measure, such rumination is welcome, especially as the government's discussions would depend on a task force's findings on maternal and infant mortality rates, age of motherhood and so on. The prime minister expects that being more educated at 21 than at 18, girls would be empowered to make marital and reproductive choices.
That is an excellent outlook, but the question is, how is that education to be achieved? In 2018, the ministry of human resource development reported that 62.1 million children were out of school in spite of the RTE. Since for better reproductive health and a non-coercive married life, women need educated partners, this figure seems ominous. The Annual Status of Education Report, 2017 found that although the gender disparity in enrolment figures at 14 has declined, at 18, when the RTE no longer operates, 32 per cent of girls are not enrolled, compared to 28 per cent boys. In early 2018, the National Commission for Protection of Child Rights reported that 39.4 per cent of girls between 15 and 18 are not in school or college. More, the NFHS data on the education of women between 15 and 49 show that 42 per cent of girls from scheduled tribes and 33 per cent from scheduled castes have received no schooling. Completing more than 12 years of education is limited to 10 per cent of scheduled tribes and 15 per cent of scheduled caste women. The importance of education and the presence of schools that surround a girl with teachers and companions is best exemplified in the way girls take their help when a marriage is being forced on them. With schools closed during the pandemic, they have become vulnerable to family pressure. For girls out of school in normal times, household chores, care of siblings, paid domestic work call them away, just as distant schools and the lack of sanitary facilities discourage continued attendance. Early marriage is as often the result as the cause of dropping out.

Fixing the legal age of marriage for women in a country as socio-economically unequal as India cannot be a simple matter. It has to be accompanied by investment in educational institutions and training facilities which would be accessible to, and practicable for, girls from every corner of the country. Women can study up to 18 only if it is possible for them, and given the aptitude of Indian girls, it would solve many of the present social and economic problems. Punishing families for the early marriage of their daughters can hardly be a deterrent in the face of economic need, fears for sexually vulnerable girls out of school and persistent prejudice against inter-caste and inter-community marriages. A law, however welcome, cannot in itself be the display of a progressive mindset. Neither is it a magic wand. It will work only if the government is willing to pay attention to the foundations first.