Politicians need to focus on climate change, not on grabbing power
A new study says that much of Mumbai may be submerged by 2050 because of rising sea levels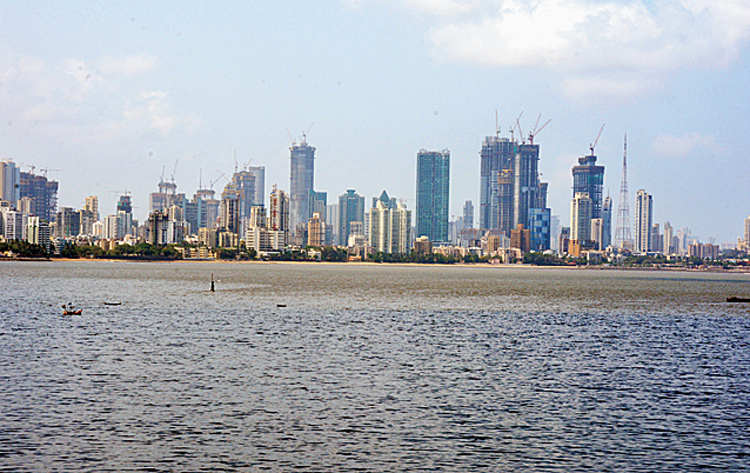 ---
---
Sir — A new study has found that much of Mumbai could be submerged by 2050 because of rising sea levels. In the light of this, should not our political leaders focus more on resisting climate change and preserving the city instead of fighting among themselves for power?
Ankush Verma
Mumbai
Chapter closed
Sir — The fact that the government is mulling the removal of chapters on Tipu Sultan from textbooks in schools is shocking ("BJP lawmaker wish: 'de-de-saffronise Tipu'", Oct 24). Tipu Sultan was one of the most valiant rulers in India in the 18th century. The East India Company was in awe of him. He, along with his father, Haider Ali, wreaked havoc on the British army and made Mysore an almost impenetrable region. He was widely known as the Tiger of Mysore. After his father's death, Tipu Sultan ascended the throne and proved to be a competent ruler.
As the former president, A.P.J. Abdul Kalam, had pointed out, Tipu Sultan pioneered the use of Mysore rockets in warfare. He employed European personnel to train his army, sent envoys to southern China to bring back silkworm eggs and introduced sericulture in Mysore. During his reign, trade flourished and a number of trade centres were established over an expansive region. His quest for knowledge and flair for languages led him to maintain a library with around 2,000 books.
The ruling party's projection of Tipu Sultan as a communal ruler cannot erase the truth about his valour. His outlook and farsightedness were rare qualities that most of his contemporaries lacked.
Oindrila Thakur
Calcutta
Sir — It is disheartening that the Bharatiya Janata Party parliamentarian, Appachu Ranjan, is keen on having all chapters of Mysore history which valorize Tipu Sultan expunged from school books. He has claimed that Tipu Sultan had executed thousands of people who refused to convert to Islam.
But this is not exactly an established fact. What is clear, however, from historical records is that Tipu Sultan patronized both Muslims and Hindus, and raised a strong army with soldiers from both communities against the British raj. Moreover, it was Tipu Sultan who first implemented the use of rockets against the British. His contributions to innovation, scientific development as well as administrative reforms in India should be acknowledged.
Rajib Sk.
Birbhum