Editorial: Positive note
Regressive judgements not the only issue, Pocso Act must be implemented rigorously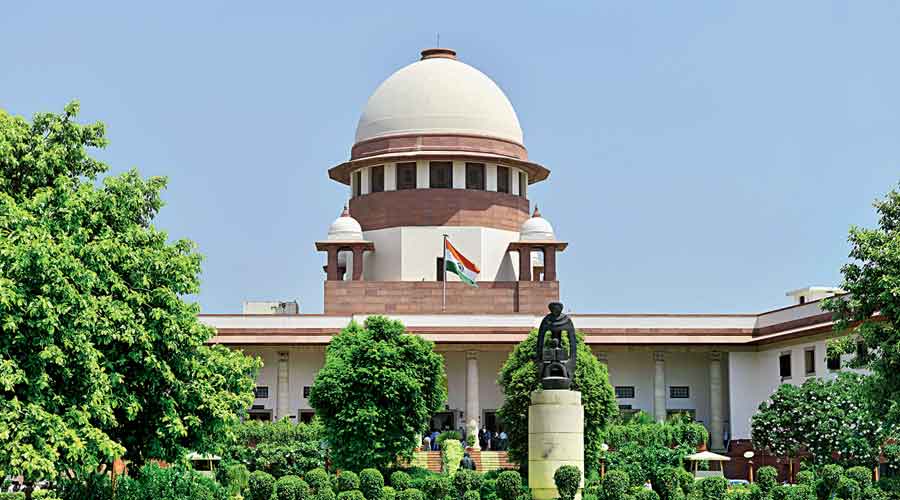 Representational image.
File photo
---
Published 24.11.21, 01:09 AM
|
---
The scales of justice need to be rectified on some occasions. Hearteningly, India's highest court has always taken on the responsibility of smoothening the creases from the fabric of judgments by the lower echelons of the judiciary. In an astounding judgment earlier this year, the Bombay High Court had contended that skin-to-skin contact is an essential factor in determining sexual assault under the Protection of Children from Sexual Offences Act. The Supreme Court, a beacon of justice and sensibility, has stepped in, overturning the ruling by underlining its fundamental flaw — a narrow interpretation of 'touch' or 'physical contact' that could degrade the efficacy of a far-reaching law meant to protect children. Around 43,000 cases were filed under the Pocso Act in the past one year. Given the urgency of the situation, ignoring the primacy of intent as well as a reductive interpretation of the scope of the legislation could have set a dangerous precedent, denying justice to a vulnerable constituency.
Regressive judgments are not the only issue. In spite of the well-intentioned introduction of the Act in 2012, progress in its effective implementation has been excruciatingly slow. The Union ministry of women and child development recently revealed that the average conviction rate under the Pocso Act across the country is less than 35 per cent. Further, only 10 per cent of all registered cases are disposed of every year, highlighting the need for more special Pocso courts. Could this institutional inertia be suggestive of the collective indifference towards sexual crime committed against minors? Legal deterrents, although necessary, need not be sufficient by themselves; crime against children has increased in spite of the Act being amended in 2019 to introduce more stringent punishment, including the death penalty in certain cases. Considering the fact that in 90 per cent of cases of child abuse, the abuser is reportedly known to the victim, families must encourage their children to speak up if untoward advances are made towards them; they must also be taught to differentiate between good and bad touch. Schools, too, have an important role to play in educating adolescents about their bodies, a duty that is disrupted by India's puritanical — hypocritical — aversion to sex education. However, vigilance against sexual predation must not be taken as a licence for vigilantism against consensual, adult intimacy.