How to lose hope
On losing it all: Calcutta's wetlands, Nahoum's cakes and Kalman's cold cuts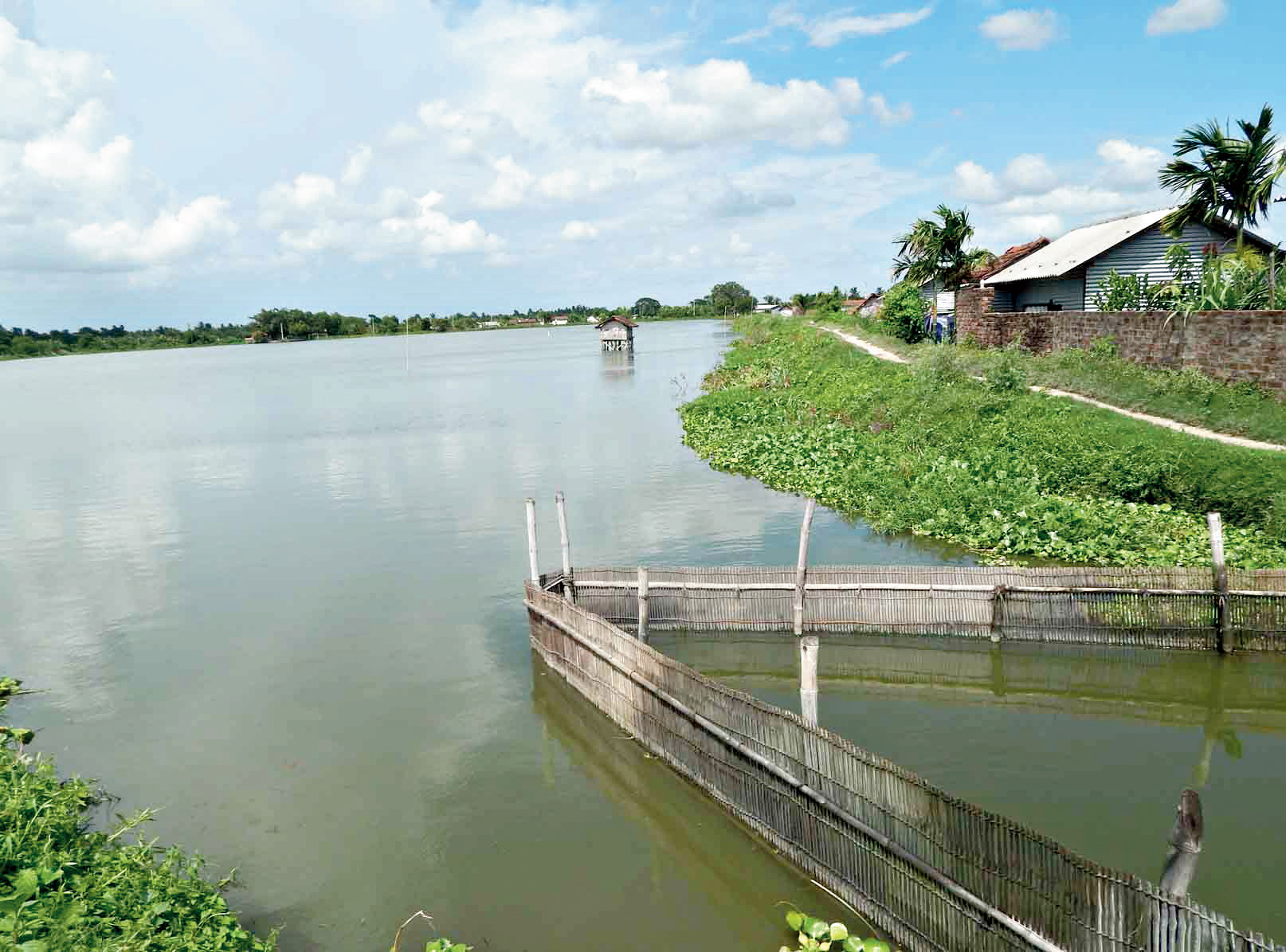 The East Calcutta wetlands
The Telegraph file picture
---
Published 14.12.18, 11:28 AM
|
---
The city spreads like my expanding girth, uncontrolled, unplanned. It looks ugly when lit up by blue and white LEDs, like blue shimmer on my undeserving face.
I have lost all hope. The year wore me down. I will be wise and not look forward to anything, despite the results of the assembly elections. When you expect the worst, you are not disappointed.
Besides, I am getting better and better at just losing. I can truly blend my voice with Elizabeth Bishop's: "The art of losing isn't hard to master;/ so many things seem filled with the intent/ to be lost that their loss is no disaster." Bishop would be proud of me if she saw my brooding figure resigned against the Calcutta skyline. She lost two cities, lovely ones, two rivers, a continent. I am ready to lose my all, including Calcutta's wetlands, to development; and Kalman's, that wonderful shop in Free School Street, the garden of earthly delights serving the greatest variety of cold cuts, including ox tongue, to the homogenizing force of chicken.
That is why our poet, Rabindranath Tagore, had said: "Ami shokol niye boshe achhi shorbonasher ashaye (Literal translation: I am waiting here, with all I have, hoping for ruination)." Bishop claims losing is easy, although her words are laced with an irony that is like exquisite poison. It is not easy, but having lived in this city, in this country, and through the recent past, I have mastered it.
There is only one thing I want out of life now: a Sabyasachi wedding.
If Deepika can, PC can, Isha can and Anushka can, why can't I? What do they have that I don't? In fact, they don't have things that I have. I have age, fat and a bigger waist. I am a woman of substance.
I will have a great, big Sabyasachi wedding. I will have 16 events around it, set against statement backdrops.

The first event will be held at the Calcutta Book Fair. I will appear in a gorgeous hand-printed tilla-worked blouse and a lehenga with zardozi, chikankari, gota and aari-taari, and a pearl-and-emerald choker trilokgamini on my forehead — I will have it all — and indulge in some deep, traditional reading, to draw attention to a dying breed, Bengali books.
The next event will be held on the Ganges. I will sit on a barge, wearing a nuanced red Kanjeevaram crossed with pink, an extravaganza with a significant frill at the fall and a tussar chador to complete the look. I will point my finger with the wedding ring — a timeless three-stone one — steadily at the water, to highlight the fact that the sewage treatment plants on the river hardly work. The amount of faecal coliform the river carries in its body here is not funny: about 160 times more than the permissible limit. That is why their poet, William Shakespeare, wrote: "The barge she sat in, like a burnish'd throne..." If it rhymes with aged crone, it doesn't matter.
I will make the next appearance at Nahoum's, to let the world know of Calcutta's Jewish heritage, in a magnificent kilangi and a series of tourmalines in colours of deep bordeaux with a cluster of uncut diamonds thrown in somewhere. The crowds will part, clapping, gasping, and I will grab the Nahoum's delicacy that I have wanted for years during winter and could not get, because of the crowds — an almond cake. Not the plum cake. Commoners, stay away!
The rest of the venues I am finalizing. Please help. And oh, all the while I will be flanked by Ranveer Singh — and Daniel Craig. I will marry them both. I am sure if I can afford such a wedding, I can afford the two lovely men.
I will bomb social media every day for one month with my wedding pictures till you beg for mercy, all of you, personally, on your knees, only through DMs.
In this way I will do the little bit I can for the world. If I then lose Elizabeth Bishop, it will not be a disaster.