Britain's most prolific executioner, Albert Pierrepoint, hanged 600 people, most notably Udham Singh, now regarded as a heroic freedom fighter by many in India for his assassination in London in 1940 of Sir Michael O'Dwyer, the one-time lieutenant governor of Punjab, in retaliation for the Jallianwala Bagh massacre in 1919. Several items belonging to Pierrepoint, including his leather-bound execution ledger, will be up for auction at Boldon Auction Galleries in Tyne and Wear, northeast England.
Giles Hodges, the valuer and auctioneer, tells me: "This is the most fascinating set of items I have ever sold. It provides a remarkable insight into the role of the executioner — I suppose someone had to do the job. " Pierrepoint misspelt Udham as "Udhan" in his notebook, but the other details are correct: the hanging took place at Pentonville prison in London on July 31, 1940; Udham's age was 37, his height 5 feet 8 inches, his weight 158 pounds. The "drop" required to achieve the quickest death was worked out at 7 feet 1 inch.
Some reports suggest the execution was 'botched' because Stanley Cross, the senior hangman, 'went to pieces'. But other reports say that Pierrepoint, who was his deputy, corrected his boss's calculations and Udham's hanging proceeded "satisfactorily". Either way, Cross was relieved of his duties and Pierrepoint was promoted to senior hangman and became something of a celebrity.
In 1974, Udham's remains were repatriated from Pentonville and given a ceremonial funeral in Punjab. Pierrepoint, who died in 1992, wrote in his autobiography that hanging "is said to be a deterrent. I cannot agree... If death were a deterrent, I might be expected to know... All the men and women whom I have faced at that final moment convince me that in what I have done I have not prevented a single murder".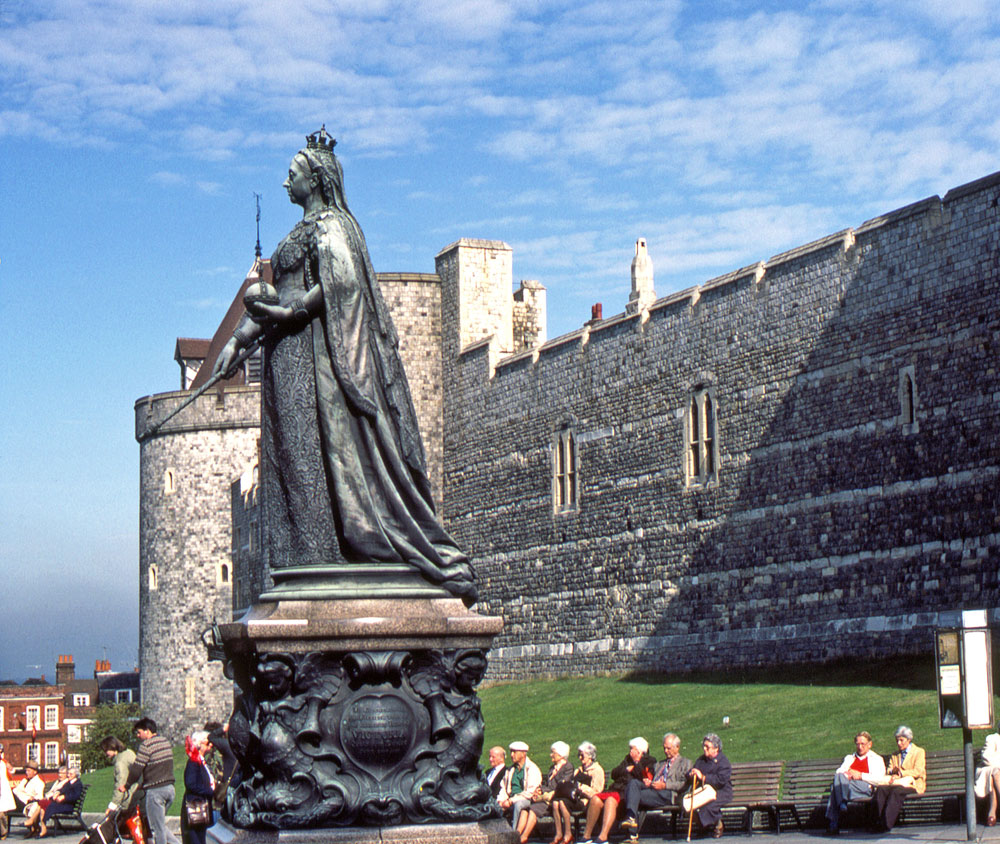 Statue of Britain's late Queen Victoria, outside Windsor Castle in Windsor, west of London (Wikimedia Commons)
Fresh light

Miles Taylor, professor of modern history at York University, will be at the Victoria Memorial Hall later this year to talk about Empress: Queen Victoria and India, one of the six books shortlisted for the £40,000 Wolfson History Prize. The winner of this prize, which has in the past gone to the likes of Mary Beard, Simon Schama, Eric J Hobsbawm, Amanda Vickery, Antony Beevor, Christopher Bayly and Antonia Fraser, will be revealed at Claridge's Hotel in London on June 11. The shortlist was announced last month at a gathering chaired by Professor Rana Mitter, the China expert at Oxford University (his father, incidentally, is the art historian, Partha Mitter).
Miles is an engaging character who has tried to explain to me why the people of Calcutta did not rename the Victoria Memorial Hall after Independence nor remove Queen Victoria's statue from the front of the building — "they like to be different in Calcutta, don't they?"
The judges say: "It is hard to write something new and original about Queen Victoria, but Miles Taylor succeeds triumphantly. An engaging and impeccably researched account that throws fresh light onto the British Raj."
Miles has dedicated his book to "Shalini" — a reference to his wife, Dr Shalini Sharma, a lecturer in colonial/post-colonial history at Keele University, whose book, India in the American Century: Diplomacy, Culture and Intellectual Life in the New Republic, 1942-1975, will be published next year. In a recent article, she engaged in a spirited debate about "how some Hindu nationalists are rewriting caste history in the name of decolonisation".
Complex relationship

Bathed in sunshine, the statue of Queen Victoria outside Kensington Palace, where she was born 200 years ago on May 24, 1819, reminds me somehow of the statue outside the Victoria Memorial Hall in Calcutta. Victoria became queen at the age of 18 in 1837, and immediately made the switch to Buckingham Palace, which has, since then, been the principal residence of the royal family of Britain.
The curator, Polly Putnam, has put together two interlinked exhibitions at Kensington Palace — Victoria: A Royal Childhood and Victoria: Woman and Crown. The displays include a replica of the Koh-i-Noor diamond and Victoria's diary with lines written in Urdu (which the Queen showed to the former Indian president, Pratibha Patil, at Windsor Castle during the latter's presidential visit to the United Kingdom in 2009).
The exhibition explores 'Victoria's complex love affair with India', from 'her Anglicisation of the deposed Maharajah Duleep Singh to the role played by her Indian servant Abdul Karim, on whom the Queen bestowed the title of 'Munshi' or 'teacher'. Under his tutelage, she learned to read and write Urdu and examples of her diaries carefully inscribed in the language form a centrepiece of the display, set alongside items showcasing the finest craftsmanship of an empire'.
Great progress

Britain is probably not quite ready to have its first ever Pakistani-origin prime minister. However, the extent to which the country has progressed is demonstrated by the fact that the home secretary, Sajid Javid, the son of an immigrant bus driver, has announced that he is one of a dozen candidates to replace Theresa May as prime minister.
"First and foremost, we must deliver Brexit," he says. "Join @TeamSaj to help me do just that..." We shall wait to see whether Priti Patel, David Cameron's former "India diaspora champion", will also announce her candidacy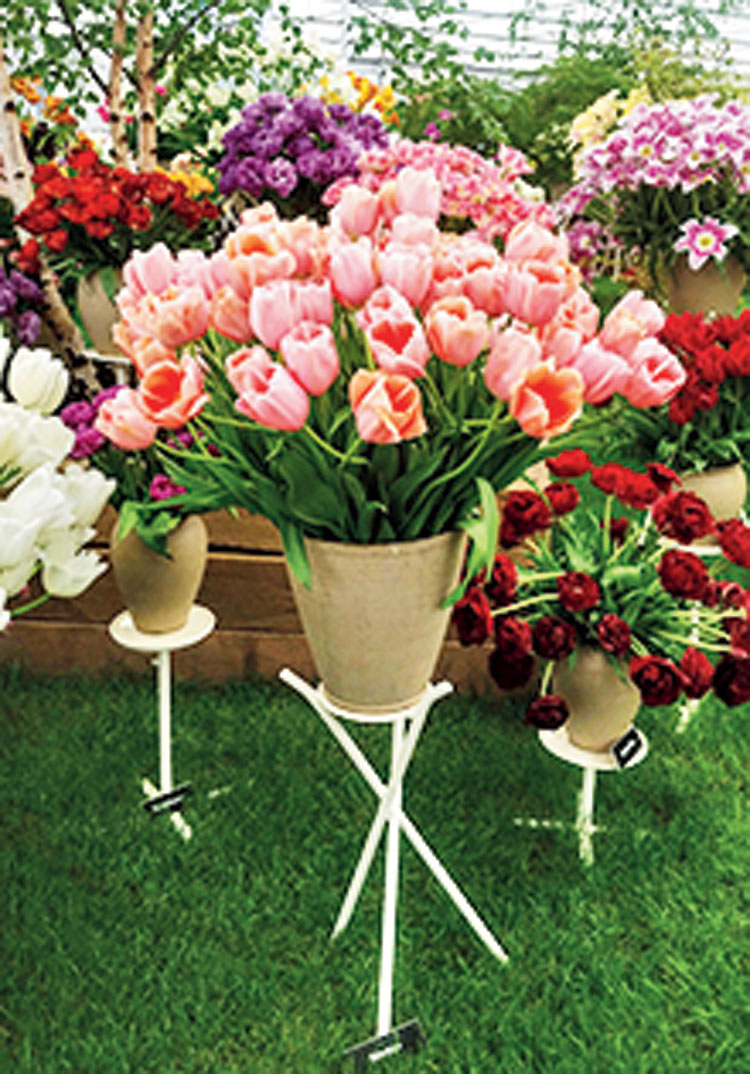 Tulips from the Chelsea Flower Show (Amit Roy)
The Chelsea Flower Show is probably the premier event of its kind in the world. Getting in isn't cheap; it cost me £100 for two tickets. I especially loved the tulips this year, though my dream would be to tend to a vegetable plot. I had to give a garden created for children by Prince William's wife, the Duchess of Cambridge, a miss because the queue to get in on a warm afternoon was far too long. The Chelsea Flower Show makes you feel like all is well in England, in spite of Brexit.