Off line: Technology can't solve everything
Quick recourse to online solutions during lockdown is exposing certain in-built oppositions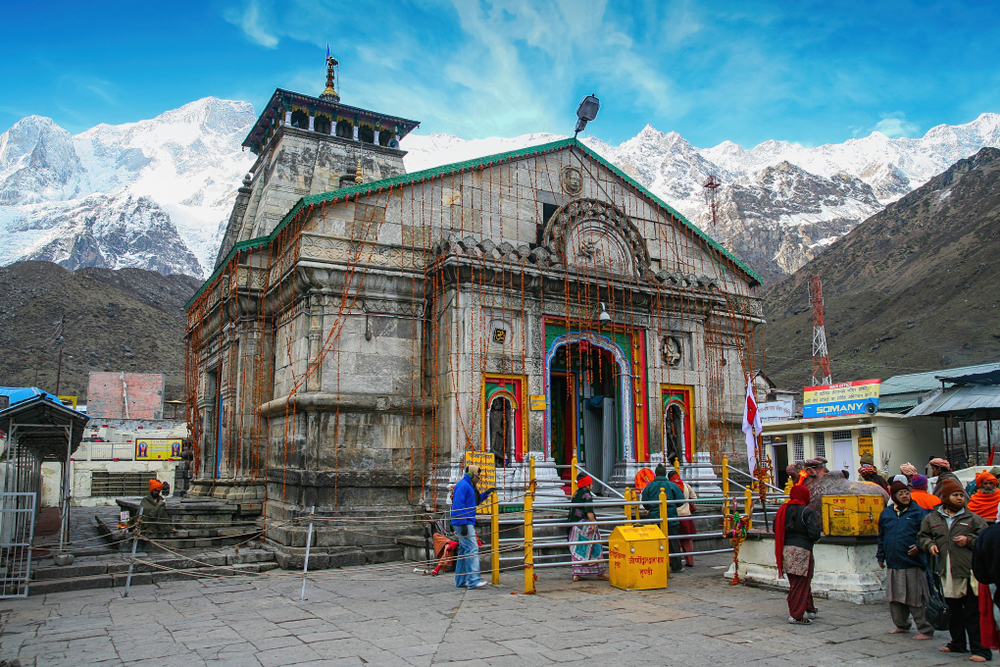 Kedarnath Temple is a Hindu temple dedicated to Lord Shiva, which located in the Garhwal Himalayas, India.
Shutterstock
---
Published 21.04.20, 08:28 PM
|
---
The assault of the new virus has proved that the triumph of technology cannot solve all problems. The urban centres of a locked down India are discovering that the delights of online shopping in sunny non-Covid-19 times have little in common with the anxiety and frustration associated with ordering through the internet food, medicine, sanitizers and everything else that is now indispensable. Rather, the quick recourse to online solutions during lockdown that seems to have become second nature for administrators and political leaders is exposing certain in-built oppositions. A conflict between tradition and modernity appeared in an unprecedented garb when the priests of the Chardham temples in Uttarakhand held up inviolable rules in the name of Adi Shankaracharya when they refused the state government's proposal that the annual opening ceremony of the four temples be conducted online. This was proposed because two of the priests — of Kedarnath and Badrinath — were stuck in other states at the time, although the priests of the Gangotri and Yamunotri temples were present. An association of priests said that neither the ceremony nor the offering of puja online by devotees was acceptable since a camera was not allowed in the sanctum sanctorum. There must be a tradition about cameras then.

Although online worship may seem a little unusual even to modern ears, there should not be any problem about online teaching, especially during the lockdown — at least that is what the government feels. The National Council of Educational Research and Training is preparing an online curriculum and many schools have started operating online too. The government had been pushing for online teaching in higher education since 2018: it is cheaper for both the government and the institutions that would offer it. The lockdown has given the human resource development ministry the chance to propose this from the primary to the highest levels. Teachers and educational administrators had objected, saying that a huge number of students would have no access to computers or the internet. Now Unicef and Unesco have made strong statements against these plans, pointing to the exclusion of students and the consequent deepening of inequalities. This is something the government should have thought of first. The United Nations agencies also emphasized that young children exposed to virtual platforms would be vulnerable to sexual exploitation. Neither of these hurdles to online teaching was unknown or unfamiliar. The opposition here is between the deliberate blindness of the government that is using Covid-19 to push its own agenda and the principles of equality, inclusion, security and the genuine desire to educate. Not everything has a smart solution.