The wheels of imagination
Of the many imports from India, it is the tuk-tuk that seems to have sealed India in the Ethiopian imagination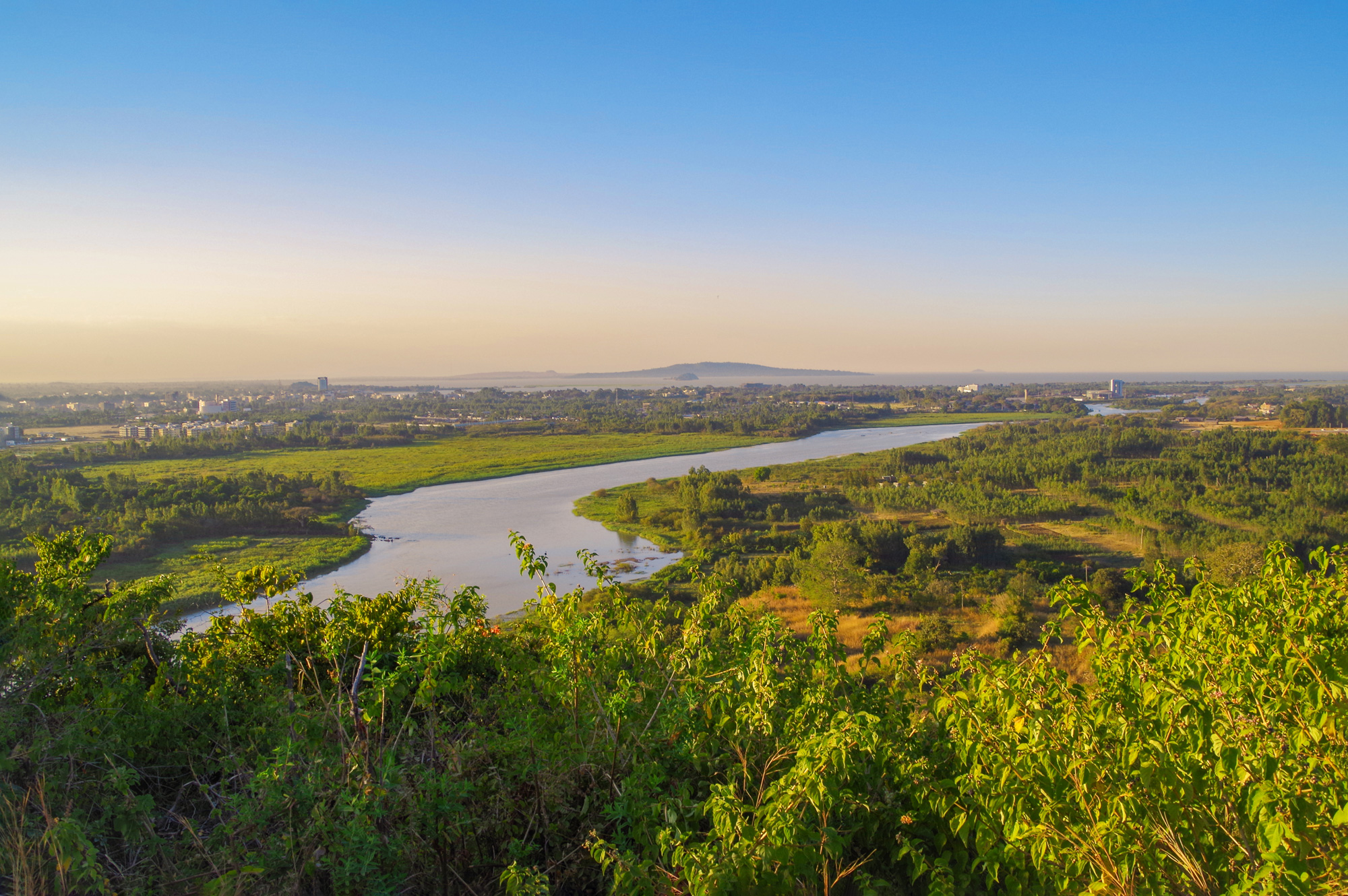 A view of the Blue Nile river in Ethiopia's Amhara region. The absence of billboards on the wide open roads, many still under construction, enables unobstructed views of the landscape
Shutterstock
---
Published 21.12.18, 10:06 AM
|
---
In my two-week travel around the Amhara region in northern Ethiopia, driving from local towns, through stunning rural highlands, to Bahir Dar, the regional capital by Lake Tana and the waters of the Blue Nile, the colourful Bajaj tuk-tuks were ubiquitous. "You are from India! Bajaj! Welcome!" India is identified in Ethiopia by the tuk-tuk.
Mostly blue and white, the tuk-tuks sported plenty of decoration and oomph, from metal rods topped with bright plastic flowers to colourful posters and advertisements at the rear. Much like the flamboyant and famed painted lorries of Pakistan — also known as "jingle trucks" — that in Karachi alone employs over 50,000 people in workshops dedicated to this art, the tuk-tuks in Ethiopia were brightly coloured and painted in a country where man-made decorations and colours were sparse. Even the dominant traditional clothing people wear is woven white cotton, with borders or few motifs of pattern and colour.
There were hardly any billboards on the wide open roads, many still under construction, enabling unobstructed views of the dramatic mountain landscapes. Every so often, one would pass the horizontal tricolour of red, yellow and green of the Ethiopian flag representing diversity in unity, or a roadside Coptic church where our driver would invariably stop to genuflect. Ethiopians are devoutly religious be they Copts, Protestants or Muslims.
Unlike their Indian counterparts, the tuk-tuks were entirely shielded on the driver's side with a canvas that was also decorated, with a small window cut out for the driver. Sometimes the canvas on the driver's side was elaborately painted and fringed with tassels and vinyl cut-out embellishments. The passenger side had the option of a colourful pleated curtain that was often folded. This side was great for carrying cargo. On the roads in the small towns I saw many large pieces of furniture being hauled by the tuk-tuks with two or three feet of a sofa or table protruding on the passenger's end. The driver made sure to stay at the edge of the road so that the distended loads remained out of harm's way.
Bob Marley is the beloved of Ethiopians. Ethiopia is the spiritual homeland of Rastafarians and central to the Back to Africa movement. In 1979, Marley stayed in Shashamane, a communal settlement donated by the emperor, Haile Selassie I, to those Jamaicans seeking to return to Africa. Rastafarians consider Selassie to be the messiah, the reincarnation of Jesus Christ. Shortly before his death, Marley was baptized into the Ethiopian Orthodox Church. Ethiopia is his spiritual resting place. It thus came as no surprise to see Marley images, and of course many a Marley inspired tuk-tuk. There were also tuk-tuks with political slogans, religious and mythical Ethiopian iconography emblazoned on them.
It was in the small towns that the tuk-tuks ruled the road. They are the primary mode of transport. On the roads, there were also many trucks and buses made by Tata. However, unlike the Bajaj tuk-tuks, the trucks were of many brands, with Isuzu and Howo seeming to be extremely popular.
In the rural areas (reportedly 80 per cent of Ethiopia), people mostly walked or used very diminutive donkeys to carry loads. Men and women carried loads on their head and backs too — straw, felled timber and animal carcasses or skins. The women and girls strapped bright yellow plastic jerrycans on their backs to provide water for their homes. There were a few horse-drawn carts as well.
China is Ethiopia's biggest trading partner and is building the country's infrastructure, much like it is doing throughout the continent. When you land in Addis Ababa, it is in a Chinese upgraded airport; Chinese companies are constructing the city's buildings, offices, roads and transport afresh — and it is being called the Chinese-ification of Addis. The humble small shanty towns made of wood and corrugated sheets are making way for a new and modern capital city. China, heavily engaged in other major sectors of the economy, is building a railroad that already extends to the Djibouti border. Ethiopia is rich in mineral resources of interest to China. The Ethio-Djibouti railroad gives China access to a port. Ethiopia imports goods worth $8.5 billion from China and in turn exports only $1.3 billion worth of primary and semi-processed goods.
India is Ethiopia's second-biggest source of foreign direct investment. India exports drugs and pharmaceutical products, steel, machinery, food items, plastic and linoleum products, paper, textiles, chemicals, transport equipment and steel. India imports raw hides and skins, pulses, oil, seeds, spices, leather and scrap metal. Indians have also bought land for agricultural use in southeast Ethiopia and Indian professors are well respected in Ethiopian universities and teach predominantly in the business and finance departments. Ethiopians watch dubbed Bollywood films on television, in fact these are quite popular.
In spite of the many imports from India, it is the tuk-tuk that seems to have sealed India in the Ethiopian imagination.