Human rights are clearly nowhere on the BJP's agenda
If the NRC in Assam takes so long and still fails to satisfy, how will the BJP conduct it nationwide as promised?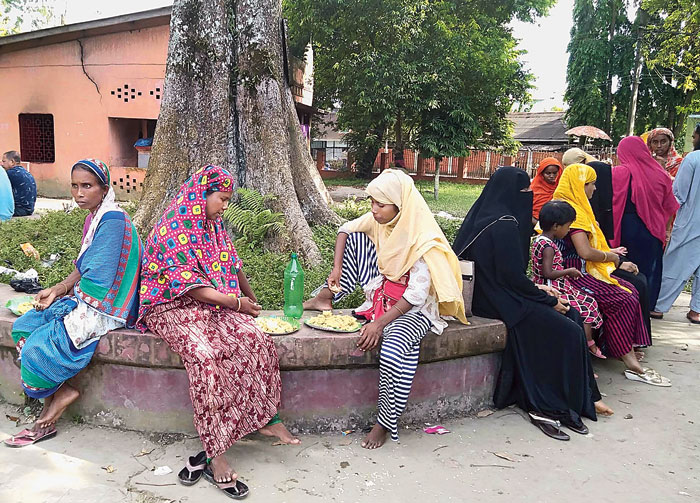 ---
---
It is reason for satisfaction when a process carried out at the Supreme Court's direction is finally over. As is the updating of the National Register of Citizens in Assam. The court had ordered the fulfilment of this condition of the Assam Accord, 1985 that the Assam NRC of 1951 be updated by including as citizens everyone who entered the country till the midnight of March 24, 1971 and their descendants. In the final list of August 31, over 19 lakh names have been left out. Dismay from those excluded is expected. Foreigners' tribunals will now hear appeals, and petitioners can go with their pleas of wrongful exclusion up to the courts if they feel that the tribunals' assessment is mistaken too.
What is most noticeable, though, is not satisfaction but vocal dissatisfaction among the political parties and organizations such as the All Assam Students Union and the Assam Public Works about the results of the process. The Bharatiya Janata Party is angry that the border districts where Bengali-speaking migrants of the minority community have presumably settled in larger numbers show a higher percentage of inclusions than interior districts with majority community settlers. Rather, enough minority community members have not been declared non-citizens to satisfy the BJP. When a process to weed out illegal migrants becomes politically targeted at a single community, no principle of listing citizens can remain untainted. Whether it is an Assam minister or a BJP leader in West Bengal, criticism of the new NRC is being put clearly in Hindu-Muslim terms, while the AASU and APW are disappointed that a 'flawed' method has allowed illegal migrants through with false papers while genuine citizens have been excluded.
The applicants have long been pointing to the flaws, for they are the ones experiencing erratic exclusions — within a family, for example, or of a Kargil fighter, or a politician — and strange inclusions. The period has undoubtedly been deeply stressful for many: not just mentally — over 30 suicides — but physically and economically too, with calls to distant centres at short notice for verification. But what happens to those who are rendered stateless, an unacceptable status for a human being according to the United Nations, which has been particularly concerned about the NRC process? Detention in 'camps' so far housed in prisons, and, apparently, deportation. Where? The external affairs minister has recently told his Bangladesh counterpart that the NRC is an 'internal' matter. There is no news of repatriation talks with Bangladesh. Human rights are clearly nowhere on the BJP's agenda. But, it has to be asked, if the NRC in one state takes this long and still fails to satisfy, how is the BJP going to conduct it throughout the country as it has promised? Or does it have short-cuts in mind?