Editorial: Novel approach
An innovative solution like carbon credits seems promising, but it must be instituted in an equitable manner to include small farmers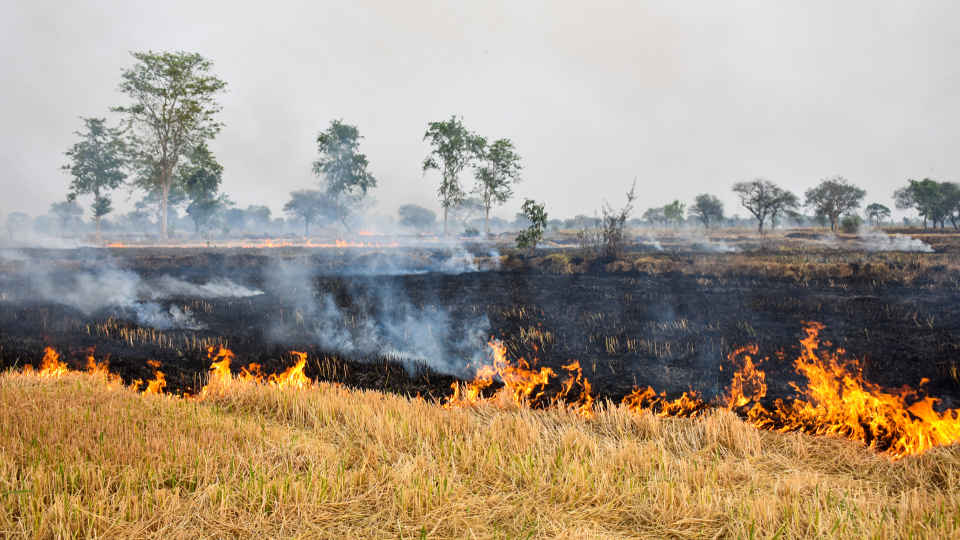 Representational image.
Shutterstock
---
Published 20.10.21, 01:42 AM
|
---
Credit must be given where it is due. In an innovative move, the Centre's apex farm research body, the Indian Council of Agricultural Research, has devised a scheme to encourage farmers to adopt sustainable farm practices by awarding them carbon credits. These can be traded with emissions-heavy industries, providing farmers with an alternative revenue stream. The primary objectives are to arrest biomass burning and encourage crop diversification. This timely intervention could also help reduce air pollution in the national capital region — smoke from stubble burning can account for as much as 42 per cent of air pollution in the area in winter. But while the move is well-intentioned, it needs to be backed with extensive support. Stubble burning has been a persistent problem in India. Legal deterrents — burning crop residue was banned in states like Rajasthan, Haryana and Punjab by the National Green Tribunal in 2015 and, last year, a new commission was set up to enforce a punitive ordinance — have not been effective. Neither has distribution of subsidized, even free, farming equipment. Thus, simply adding the promise of another financial reward to the years-old carrot-and-stick approach may not suffice.
A methodical outlook is key. For many farmers, stubble burning is a traditional exercise. It is important to sensitize this constituency on the adverse impact of the practice on soil fertility — an issue that affects their livelihoods directly — rather than harping on the risk of air pollution in the capital. For others, it is a convenient way of stubble disposal before the new sowing season. Accessible technological solutions — for instance, the use of bio-decomposers — could make a difference in this context. Further, greater investment in subsidies is necessary to offset plummeting farming income — a recent study found that most small and marginal agricultural households now depend on wage work to cope with financial distress. An innovative solution like carbon credits seems promising — diverting private capital to support farmers through trading platforms could help tackle the paucity of funds in the sector. But it must be instituted in an equitable manner so as to include sharecroppers and small farmers. Oversight and regulated exchange rates could ensure that carbon credit trading does not become yet another way in which marginal farmers are exploited. The government should also focus on long-term solutions — investment in infrastructure to convert crop residue into biofuel could be profitable for a country with a robust agricultural sector.