A case for reform
The movement for change initiated and led by Muslim women must be supported by all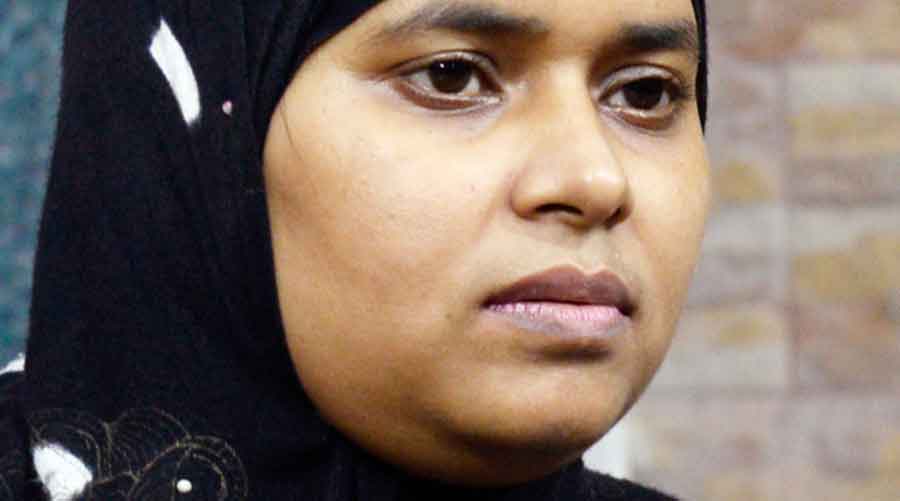 Muslim women's democratic movement against instant triple talaq has been a historic development in the current decade.
Shutterstock
---
Published 10.12.20, 12:29 AM
|
---
Gender justice and equality are intrinsic to a democratic society and polity. Various articles of the Constitution, including Article 13, Article 14 and Article 15, uphold these values for all Indian women irrespective of caste, class, ethnicity or religion. And yet, the journey towards gender equality has never been easy in this country. Reform in laws pertaining to marriage and family has been a complex and contentious subject in our religious and patriarchal society.
Parliament has framed different laws over the decades in an effort to bring about equality for women. Today, women enjoy nearly equal rights as men, at least legally. But there are exceptions to this; Muslim women lag behind in terms of legal protections. The Constitution grants the right to religious freedom for all citizens. Traditionally, this has meant that laws pertaining to family matters such as marriage, divorce, child custody, inheritance, and property would be based on religious texts. This is where complications arise.
Historically, women's subjugation has been passed off as normal in the name of religion by male religious authorities. This has been true for all faiths. Sati, widow harassment, dowry, triple talaq, polygamy — each of these practices has been justified in the name of religion. It is not surprising that the founding luminaries of our nation were concerned about the marginalization of women even after Independence. Jawaharlal Nehru and B.R. Ambedkar were keen to ensure that women attain equality in marriage, family and society. They anticipated the denial of rights to women on one or the other religious pretext or in the name of tradition. They unsuccessfully tried to bring about a secular law in the form of the uniform civil code. This move was opposed vehemently by sadhus and by some political leaders as they felt that this was an attack on our ancient heritage and civilization. The archives of the Constituent Assembly debates highlight the vociferous opposition to such a law to protect women. Society was perhaps not prepared for it and Nehru was forced to abandon the idea. It features as Article 44 of the Constitution under the Directive Principles of State Policy. But a way was found in the form of a Hindu code bill to give rights to Hindu women. The Hindu Marriage Act, 1955, The Hindu Succession Act, 1956 and more such laws were brought in. Gradually, Parliament passed amendments to benefit Christian women who now enjoy the right to initiate divorce. Unfortunately, Muslim women were largely left out of the ambit of legal protection in the absence of reform in Muslim family laws that are governed by the Muslim Personal Law (Shariat) Application Act, 1937. This law is insufficient and silent on important aspects such as age of marriage, meher, triple talaq, polygamy, the guardianship of children, women's share in property and so on.
Muslim women's democratic movement against instant triple talaq has been a historic development in the current decade. Since 2011, more and more Muslim women started speaking out against this arbitrary practice. They highlighted that there is no Quranic sanction for such instant unilateral divorce. Ordinary women joined the movement demanding justice based on Quranic values as well as constitutional principles. They openly challenged misogynist interpretations by the self-appointed guardians of religion who had perpetrated an unjust practice for ages. The women not only mobilized Parliament and the Supreme Court but they also educated the entire community and the country. The conservative clergy has come in the way of honouring gender rights granted by the Quran, women were saying in unison. Several women petitioned the Supreme Court and, finally, triple talaq was declared illegal in 2017.
But nothing is devoid of politics in our troubled, multi-faith society. The Bharatiya Janata Party-led Union government supported the abolition of triple talaq. In an affidavit filed on the matter in the Supreme Court, the Centre stated that the fact instant triple talaq is illegal in nine Muslim countries reveals that it is not part of the essential practice of Islam and must be abolished. In its second term, the government passed a law against triple talaq, leading to an uproar within and outside Parliament. One MP termed this law as a plan to fill the prisons with Muslim men.
Without going into the motivations of the government in bringing about the law against triple talaq, let us remember that the BJP came to power only in 2014. The Quran had called for affirmative action in favour of women 1,400 years ago. Tunisia, Morocco, Indonesia and some other Muslim countries have worked out progressive jurisdiction on gender. Unfortunately, in India, there has been a nexus between political parties and the conservative, patriarchal clergy that has thwarted any effort to reform Muslim family law. Remember how they joined hands to crush the voice of Shah Bano in 1985?
Indian Muslims comprise the largest minority community. The majority of Muslims are poor, educationally backward, and economically deprived. The political representatives lack commitment and competence to alleviate their plight. The community has been in the grip of a conservative clergy, which is clueless on most issues. India has become highly polarized in the last few years. Mob lynchings in the name of gau raksha, discriminatory laws such as the Citizenship (Amendment) Act, the looming National Register of Citizens, harassment through the bogey of love jihad have amplified the sense of fear among Muslims.
In spite of the prime minister's slogan of 'Sabka Saath, Sabka Vishwas', the government has done nothing to address the concerns of the community. The conservative ulemas have maintained that religion is the sole prerogative of men. Some sections feel that this is not the right moment to demand reform in Muslim family law. But there is never a proper time for gender justice. The movement for reform initiated and led by Muslim women must be supported by all.