Mixed Bag: Editorial on what WTO summit in Geneva yielded for India
Unsurprisingly, Union minister for commerce and industry, Piyush Goyal, credited PM Modi for the country's approach at the ministerial meet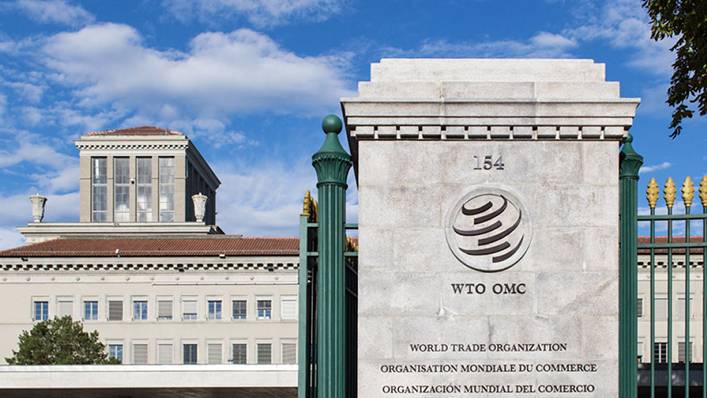 The headquarters of the World Trade Organization located in the Centre William Rappard in Geneva, Switzerland.
File Picture
---
Published 22.06.22, 03:40 AM
|
---
Even by the standards of complex international negotiations, talks at the World Trade Organization are notoriously knotty. Agreements rarely materialise. Last week, the 164 members of the WTO broke with that pattern to arrive at an outcome statement that touched upon key challenges like food security and access to Covid-19 vaccines as well as on other areas of bitter dispute, such as duties on e-commerce. WTO rules give every nation a veto power to stall negotiations at the organisation's ministerial summit, its highest decision-making body. Instead, they all agreed, despite their reservations, on a cautious path forward that could set positive precedents for the way such talks are held in the future. Unsurprisingly, the Union minister for commerce and industry, Piyush Goyal, credited Prime Minister Narendra Modi for India's approach at the ministerial meet, which he said delivered success for New Delhi and sent out a global message of "optimism" instead of "doom and gloom". In reality, the summit in Geneva yielded a mixed bag of results for India.
India had sought a waiver on a rule that bars the export of crops stored for the public distribution system. New Delhi has argued that lifting this restriction would help meet food security concerns amid the war in Ukraine. The WTO did not accept this request — the ban is meant to ensure that subsidised food does not compete in the free market. Several countries had demanded a ban on export restrictions that could impact the ability of the United Nations' World Food Programme to supply food to needy countries. India was opposed to this proposal — it has only recently banned the export of wheat and restricted the sale of sugar to other nations. Ultimately, a middle ground was reached: the WFP can buy any amount of food from countries but producing nations can occasionally cite domestic needs to limit those purchases. The WTO has agreed on a demand from India and South Africa for a temporary waiver on Covid-19 vaccine patents — although it might be too late for poor countries. In exchange, India has agreed to an extension of a moratorium on customs duties levied on e-commerce, sought by China and the United States of America. That nations were able to work together to arrive at a consensus is welcome. But Mr Modi's government must avoid hubris. India's voice has always mattered. It would count for even more if the economy were better managed.