Slime is good
Sir — Amphibians are important bioindicators. They are key to maintaining the ecological balance. It is thus worrying that many creatures of this class are being threatened with extinction. The reasons behind this are varied. But one of the main reasons is the outward appearance of these animals. Frogs, salamanders, caecilians and the like have skin that is covered in mucus or other moist substances and have warts and spots. This makes them repulsive to humans. These creatures are not conventionally appealing like some birds and other animals. This makes them vulnerable to myth-making. The popular perception is that given their appearance, they must be disgusting and dangerous. Films, books and the media in general must stop succumbing to stereotypes and propagate fun facts about amphibians. For instance, about 100 million years — from the early part of the Carboniferous period to the end of the Permian period — amphibians were the dominant terrestrial animals on earth and much like butterflies, most amphibians undergo metamorphosis in their lifetimes.
Shweta Singh,
Calcutta
Sir — More than three billion frogs are reportedly eaten worldwide each year. Compare this to the fact that more than around 200 frog species have disappeared from the face of the earth and the picture that emerges is a grim one. Frogs that are eaten are mostly farmed and thus not vulnerable to extinction but the circumstances in which they are bred and exported contribute to the spread of diseases among wild species. People should abstain from consuming animals that are under threat.
Rohan Banerjee,
Calcutta
Sweet deal
Sir — It was heartening to note that the troops of the Border Security Force and Pakistan Rangers exchanged sweets at the Attari-Wagah Border on the occasion of Diwali. Such gestures of goodwill — usually undertaken on festive occasions or Republic or Independence Day — may not seem to be much but they actually make a huge difference in the fraught relationship between the two countries. One hopes that this will sweeten the bitterness that pervades India-Pakistan ties. Violence begets violence, hatred begets hatred. By the same logic, if love and goodwill are sown, the crop cannot be anything but positive. Enmity with any country takes up huge resources, not to mention time. The same should rather be spent on developing the nation.
F.U. Patel,
Chandigarh
Stellar knock
Sir — It is really disheartening that in spite of the stellar knock of the Indian women's team captain, Harmanpreet Kaur, the team and the players failed to make a significant splash in the media. Would the same have happened if the men's side performed well? Kaur's game was noteworthy — not just among women cricketers but across all formats and teams in India. It is thus sad for Kaur that few people seem to care about the achievements of her team. It just goes to show that no matter how much she and her team achieve as cricketers, it will always be gender that decides their fate.
Siladitya Naskar Roy,
Calcutta
Sir — Harmanpreet Kaur is one of the trailblazers of Indian cricket. Her scintillating century off 49 balls helped India post 194 runs against New Zealand. This is the highest score in women's Twenty20 cricket. Her outstanding feat gives followers of the game hope that India's middle-order problems will be solved before the 2019 World Cup. Hats off to Kaur and her girls.
S.S. Paul,
Nadia
Sir — The Indian women's cricket team deserve heartiest congratulations on their resounding triumph over New Zealand in the ICC Women's World Twenty20. The credit goes, in a large part, to the captain, Harmanpreet Kaur, who is also known as Lady Sehwag. She has proved once again why she is considered one of the most explosive batswomen in the world. It was a historical day for women's cricket.
Mohd. Rahmani,
Delhi
Sir — Harmanpreet Kaur once said that hitting sixes was her way of battling stomach cramps. That sentiment sums up her grit and gumption. Her recent success against New Zealand was a treat. She helped India to take their opponents by storm. The entire country is proud of her marvellous performance.
Maqsood Khan,
Thane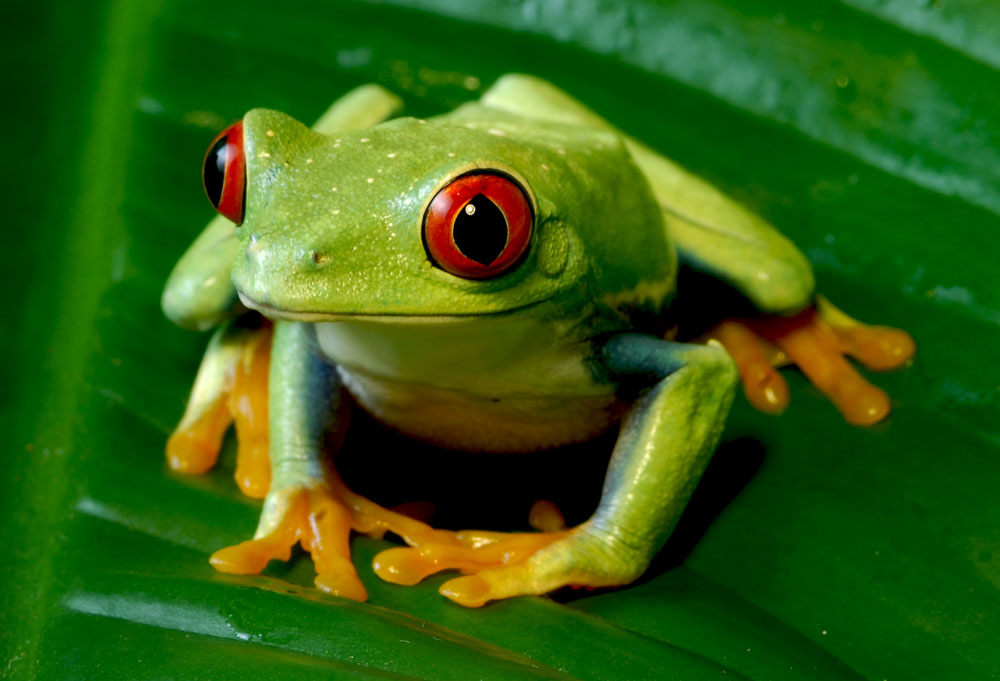 Amphibians are important bioindicators, and are key to maintaining the ecological balance Thinkstock
Sir — The packaging of medicines is becoming increasingly varied and difficult to read. There is no uniformity. Each company follows its own marketing prerogatives not keeping in mind how difficult it becomes for people buying medicines to decipher the composition. Then, each strip of medicine is packed with too many pills. Pharmacists are loathe to cut and sell a few tablets. This ensures that customers incur undue expenses. Further, if a patient realizes after consuming a few doses that the drug is not suited to him, the rest of the pills go to waste. India's drug regulator should look into this matter immediately.

Viresh Agarwala,
Kurseong