Love jihad: chasing a phantom in Assam
Assamese women's groups insist that trafficking is a far bigger problem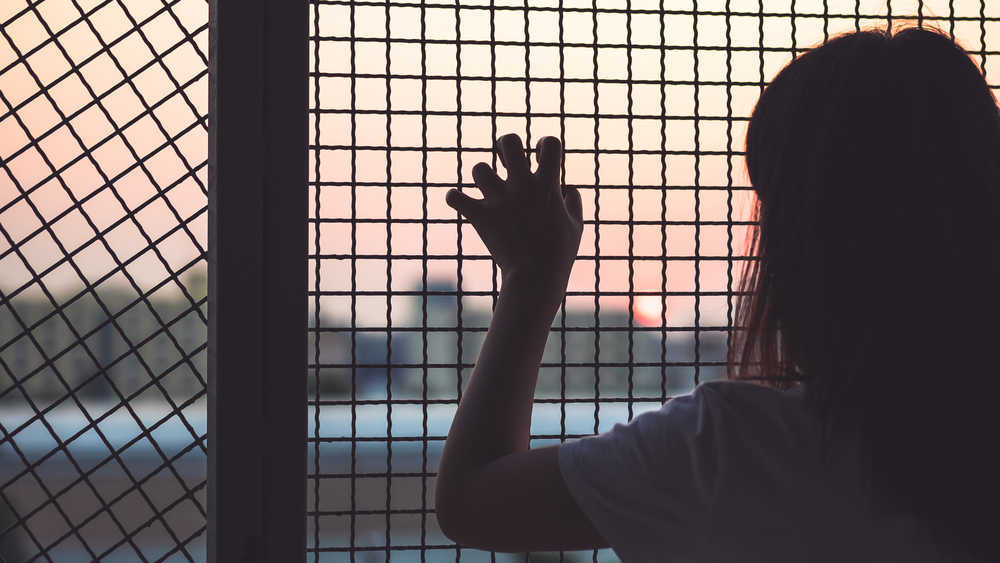 ---
---
The Bharatiya Janata Party-led government in Assam is planning to bring a law that will make it mandatory for the bride and the groom to disclose information about their religion and income in official documents a month before their wedding. This comes after several other BJP-ruled states have enacted or expressed their intent to implement laws to stop 'love jihad' — a pejorative term used by Hindutva groups to berate interfaith marriage.
Himanta Biswa Sarma, the most visible face of the Assam government, claimed that the law is "not against love jihad". But he added to the confusion by saying that the law 'would be somewhat similar' to the ones in Madhya Pradesh and Uttar Pradesh. "It would be inclusive of all religions and would empower our sisters by bringing transparency... One will have to disclose not only religion but earning source. Complete family details, education etc. Many a time even in same religion marriage we have found that the girl later finds that the husband is in an illegal business," said Sarma. "The proposed law will require the man and the woman to disclose their source of income, profession, permanent address and religion in a government-prescribed form a month before the wedding. Failing to do so would lead to legal action against the couple."
Neither Sarma nor any of his party leaders in the state has provided any data on interfaith marriages in Assam, let alone evidence that such a trend is on the rise. So the question is whether the BJP is contemplating such a legislation to polarize Assam in the run-up to the assembly elections scheduled next year. Or was it trying to score brownie points by emulating BJP governments in UP and MP?
Gender activists and women leaders in Assam, such as the Congress spokesperson, Bobbeeta Sharma, insist that the 'love jihad' phenomenon was unfounded and that it may be a tactic to create communal polarization after the BJP failed to push through the Citizenship (Amendment) Act because of stiff resistance from regional groups that don't want religion to decide citizenship. They treat migration as an ethnic issue rather than a religious one.
Assamese women's groups insist that trafficking is a far bigger problem than love jihad. "This is something the government should worry about, the urgent need to prevent illegal trafficking of our girls elsewhere in India by luring them with fake job offers," said Sharma.
My own investigations into the trafficking of Assamese women ("Assam's missing women and the sex trade") led to interesting revelations. According to statistics officially provided by Assam police, 3,184 women and 3,840 girl children had gone missing in Assam between 1996 and 2007. The figure works out to about two women going missing every day. According to the Bureau of Police Research and Development, trafficking may have reduced with a dip in ethnic conflicts but it remains a serious problem, especially in flood-prone areas that witness substantial annual displacement.
Armed conflicts and internal displacement in Assam have contributed to the problem. Nearly half a million people were displaced and lodged in makeshift camps in Western Assam in the 1990s due to large-scale violence involving Bodo tribesmen, Bengali Hindus and Muslims and adivasis brought to Assam from central India by the British to work in tea plantations. Similar displacements took place elsewhere in Assam as well as in Manipur and Tripura because of ethnic conflict.
Assam police have been rescuing local girls from brothels in Delhi and Mumbai. In recent times, women have also been rescued from wealthy landlords in Punjab and Haryana. Gender activists say that in these cases, the 'marriage' was a ruse and the women were not treated as wives at all. The Bureau of Police Research and Development say that an organized racket of 'recruiters' lure women with fake job offers outside the state. Poverty and helplessness forced the women to accept these deals.
Gender groups have raised demands for a chain of rehabilitation homes for trafficked girls who have been rescued. They have also asked the police to focus on the menace of missing girls. Instead of chasing the phantom of 'love jihad', the Assam government must take concrete measures to stop trafficking and rehabilitate victims.