Living the dream
" Bliss was it in that dawn to be alive,/But to be young was very heaven!..." - William Wordsworth My father, G.L. Mehta, was a member of the Constituent Assembly, which framed free India's Constitution. And so, he was invited to attend the 'transfer of power' ceremony on the midnight of August 14, 1947. Every member was allowed to take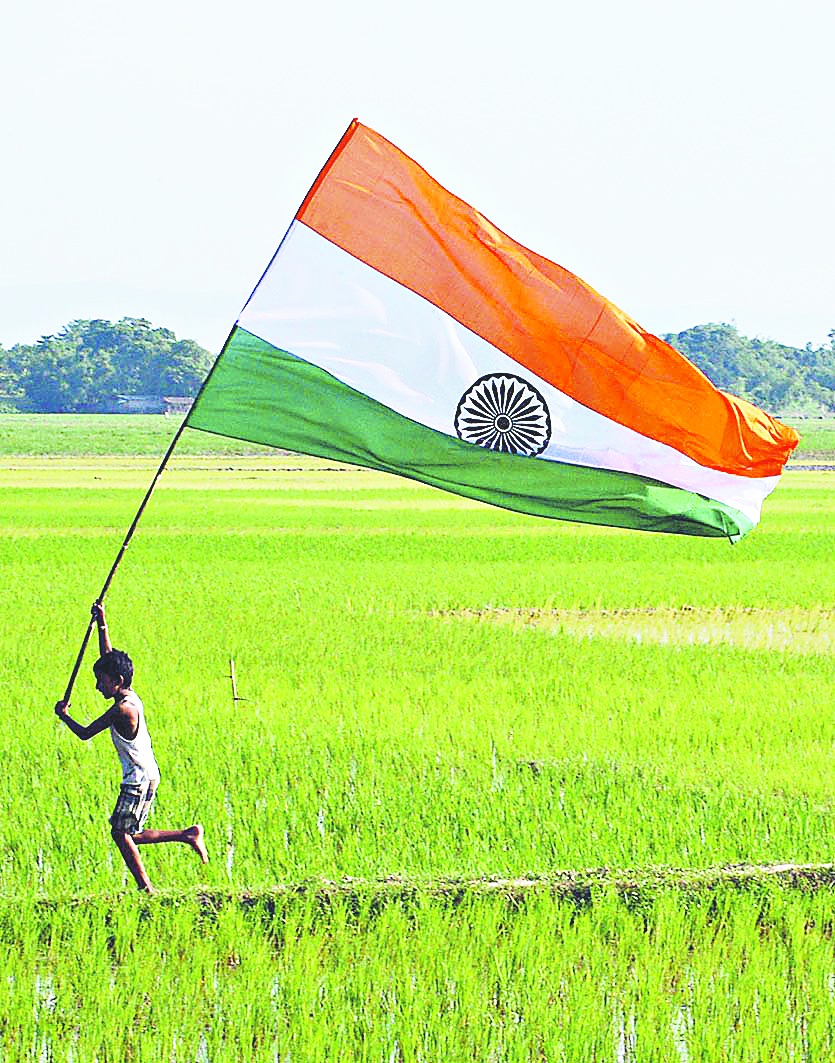 ---
Published 06.08.16, 12:00 AM
|
---
" Bliss was it in that dawn to be alive,/But to be young was very heaven!..." - William Wordsworth
My father, G.L. Mehta, was a member of the Constituent Assembly, which framed free India's Constitution. And so, he was invited to attend the 'transfer of power' ceremony on the midnight of August 14, 1947. Every member was allowed to take one guest and although I was 14 years old - but one passionately interested in politics and current affairs - Bapu, as we called our father, asked me whether I would like to go. I was naturally thrilled. How many such historic moments occur in one's lifetime? To be able to witness it would be a rare opportunity, I thought. Moreover, we were going by plane from Calcutta (where we lived at the time), and this would be my first air journey. If I remember right, this was a special plane in which Prafulla Chandra Ghosh, then chief minister of Bengal, was also travelling. Ghosh was a friend of my father's and was, in fact, very keen that Bapu join his cabinet as finance minister. But for various reasons my father refused this offer. Dum Dum was then a small airport. Shortly before boarding the aircraft, I realized that I had dropped my wristwatch that my father had just brought for me from Geneva. I almost burst into tears; whereupon everyone started looking for it, including the chief minister. To my great joy, my wristwatch was found and restored to me.
In New Delhi, we stayed in the Constitution House on Curzon Road (now Kasturba Gandhi Marg), which was where members of the Constituent Assembly resided. We must have arrived a couple of days early because I remember Acharya J.B. Kripalani and other Congress leaders sitting on charpoys on the lawn and discussing the political situation till late in the night. Bapu was invited to participate in these sessions.
The 'transfer of power' ceremony was held in the magnificent high-domed Central Legislative Assembly Hall (now Parliament House). The room was brilliantly lit and decorated with flags. Proceedings began at 11 pm with the singing of Vande Mataram and a two-minute silence was observed for those who had died in the struggle for freedom. There were four speakers - Dr Rajendra Prasad, then president of the Constituent Assembly, Chaudhry Khaliquzzaman, one of the leaders of the Muslim League who spoke on behalf of the Muslims of India, Sarvepalli Radhakrishnan and Jawaharlal Nehru. Dr Prasad was cheered twice when he referred to Mahatma Gandhi as "our beacon light, our guide and philosopher", and again, when expressing sorrow over the partition of the country, he sent his good wishes to the people of Pakistan.
Nehru was the star speaker that night. Calling upon the members of the Constituent Assembly to pledge themselves to serve India and its people, Nehru said, "We end today a period of ill fortune and India discovers herself again." And then in his inimitable manner and an emotion-choked voice he said, "Long years ago we made a tryst with destiny... At the stroke of the midnight hour, when the world sleeps, India will awake to life and freedom. A moment comes, which comes but rarely in history, when we step out from the old to the new, when an age ends, and when the soul of a nation, long suppressed, finds utterance."
Earlier conches were blown at the stroke of midnight and a cry of "Mahatma Gandhi ki jai" echoed throughout the Central Hall. In the emotionally-charged atmosphere, many members had tears in their eyes.
A group of women led by Sucheta Kripalani sang Iqbal's " Sare jahan se achha Hindustan hamara" and the first verse of Rabindranath Tagore's "Jana Gana Mana". Representing the women of India, a group of women formally presented the national flag to the Assembly.
As we came out of the Assembly building, there were thousands outside on the road, on what we now call Vijay Chowk, shouting " Inquilab Zindabad, Mahatma Gandhi ki jai, Jawaharlal Nehru ki jai". It was almost impossible to move.
Next morning at the crack of dawn, we went to see Nehru unfurl the tricolour flag on the Red Fort watched by nearly a million people. There were loud cheers when he mentioned Subhas Bose, who had put forward the slogan of " Dilli chalo" and had dreamt of hoisting the national flag on the Red Fort. The enthusiasm of the people then was unbelievable. Everyone - all of us - felt that we were embarking on a journey of building a new, independent and vibrant India.
We have achieved many things in these 69 years. But poverty, illiteracy, malnutrition, lack of healthcare, sanitation and clean drinking water, and caste and gender discrimination are still with us. There is growing corruption and cynicism, and I often wonder: "Whither is fled the visionary gleam?/Where is it now, the glory and the dream?" - (William Wordsworth, Ode: Intimations of Immortality from Recollections of Early Childhood).
The author is Chairperson, National Gandhi Museum