Linking the names of celebrity couples is an annoying trend
Why can a married couple not be allowed to retain their independent identities?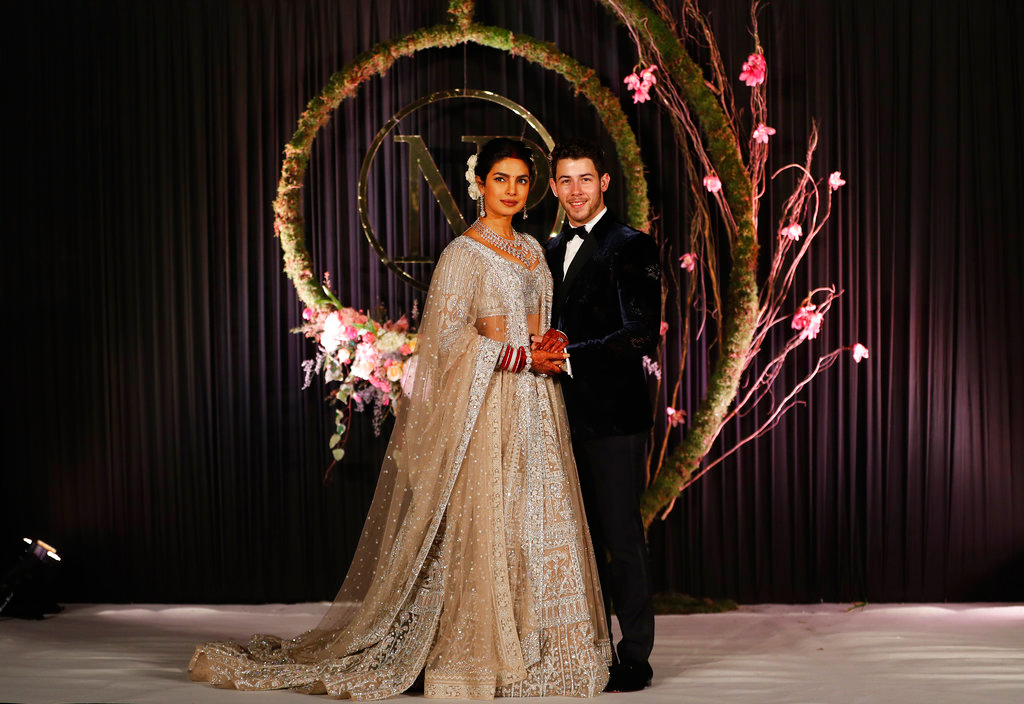 ---
---
Sir — 'Ship names' are serious business. These, however, are not names of marine vessels. Ship names are monikers made by linking the names of celebrity partners such as 'Virushka' for Virat Kohli and Anushka Sharma, 'DeepVeer' for Deepika Padukone and Ranveer Singh and 'Nickyanka' for Nick Jonas and Priyanka Chopra. This trend is annoying. As if the custom of a woman taking on a man's surname was not bad enough, now the names of a couple have to be taken together too. Why can a married couple not be allowed to retain their independent identities? Why must their names be taken jointly as if marriage will be a conflation of their personalities?
Anupriya Basu,
Calcutta
Small but happy
Sir — The article, "Teach children to walk tall" (Dec 13), by Devi Kar was enlightening. Kar once again advises parents against goading their children to engage in an unhealthy competition with their peers. I can say from my long experience as a teacher that many a child's latent talents go unnoticed owing to pressure from his or her parents to get top rank in examinations. This is antithetical to the bright future that parents envision for their wards.
Kar also rightly points out that although an elevated idea about oneself is not desirable, a sense of self-esteem is undoubtedly needed to do well in life. Self-esteem then is different from and more important than the desire to be the best. The focus ought to be on self-improvement rather than on self-advertisement.
P.B. Saha,
Calcutta
Sir — Devi Kar rightly points out the need to protect children from the 'tall man syndrome'. Directionless and useless competition has disastrous consequences like depression, anxiety and so on. These ailments pose a great threat to youngsters. We must learn that winning and losing are part of life and take both in our stride. Children must be taught to be happy before being anything else.
History bears testimony to the fact that everything in the world is perishable. The names of roads, monuments and even places change with time. As such, greatness associated with one's name comes with an expiry date. Therefore, the ills we commit to attain the greatness are illogical. People should not view their lives as a competition but as time to enjoy, learn and help others.
But in our education system, examination results hold more significance than knowledge. This is wrong; the system must be challenged. The primary objective of education must be acquiring knowledge and not degrees.
Subodh Jha,
Patna
Sir — The academician, Devi Kar, is spot on when she says that the mammoth replica of a human — about 100 times the height of an average Indian man — does not appeal to one's aesthetic taste. More important, it can safely be said that the expense on the reproduction goes against the ideals of the man whose statue it is.
India ranks at 103 among 119 countries in the 2018 Global Hunger Index with "serious levels of hunger". Moreover, it was identified along with Djibouti and South Sudan in 2017 as the country where child wasting is most prevalent. As such, the focus of the government should be on alleviating hunger not building statues. India could easily solve the problems of wasting and stunting among children if it invested the amount spent on the statue on food management.
Sujit De,
Calcutta
Parting shot
Sir — The Union environment minister, Harsh Vardhan, has claimed at the climate conference in Poland that air pollution in India has gone down considerably. But a Lancet report reveals that air pollution caused the death of 1.2 million people last year. Ignorance about air pollution is the main reason behind these deaths. The apathy of the powers that be does not help matters either. Short-term measures to check pollution will not be of any use. It is the need of the hour to stop the pace of development and encourage people to use bicycles and solar energy.
Asit Kumar Mitra,
Calcutta