Letters to the Editor: Why there is a need to question national heroes
Readers write in from Faridabad, Jalandhar, Ramnagar (East Burdwan), Mumbai, Chennai and Calcutta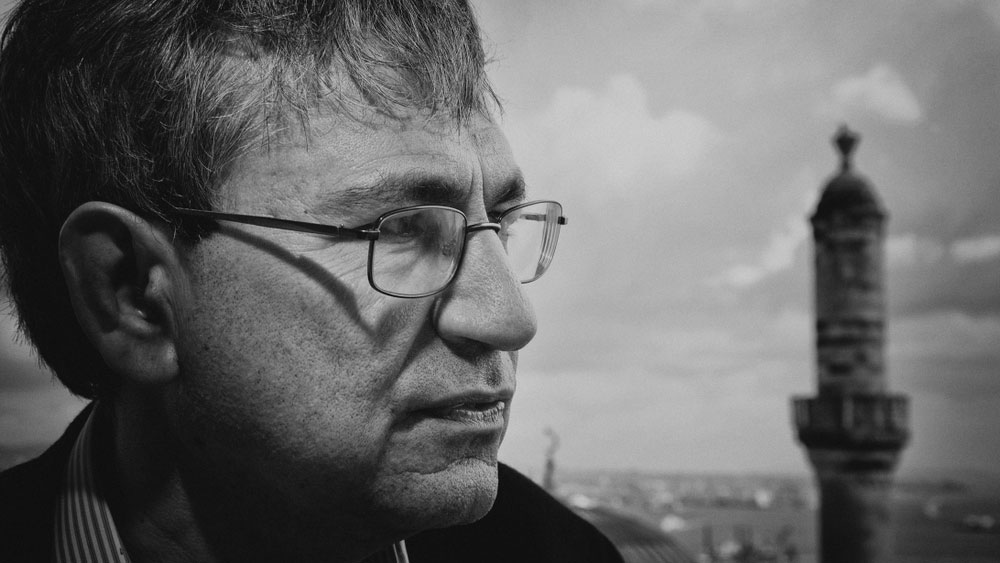 Orhan Pamuk.
Shutterstock
---
Published 18.11.21, 02:08 AM
|
---
Hear the truth
Sir — Writers are often persecuted for their candour. Orhan Pamuk, celebrated for his probing works on Turkish identity and history, is, once again, facing charges, this time for 'insulting' the nation in his new novel, Nights of Plague. It is alleged that certain passages in the book are in violation of laws protecting Kemal Ataturk's memory. Such incidents raise pertinent questions regarding the perceived sanctity of national heroes. Several figures of national importance in India, too, are criticized for their lack of foresight in certain crucial matters. But questioning them does not take away from their contributions. Rather, an acknowledgement of their missteps will ensure that such follies are not repeated in the future.
Ananya Chakraborty,
Calcutta
Breathless
Sir — A special bench of the Supreme Court consisting of the Chief Justice of India, N.V. Ramana, and the judges, D.Y. Chandrachud and Surya Kant, recently directed the Centre to ramp up emergency measures to combat Delhi's alarming pollution levels ("Work from home order over Delhi pollution", Nov 16). Although stubble burning is a matter of concern, its contribution to air pollution has been found to be only 10 per cent. It is, therefore, unfair to blame the farmers alone for this environmental crisis.
Schools have now been shut down and government employees have been instructed to work from home. But these can only be temporary solutions. It is absolutely imperative that the Centre and the Delhi government find long-term remedies to the worsening air pollution problem in the region.
Bidyut Kumar Chatterjee,
Faridabad
Sir — The Supreme Court has scathingly remarked that it has become common for the government to blame farmers for the smog in Delhi-NCR. While stubble burning is certainly an issue, it is far from being the primary source of pollution. Emissions from vehicles, industries as well as the bursting of firecrackers during Diwali are major culprits.
Measures like the closure of schools are taken only when pollution levels have reached a peak. The right to breathe clean air is integral to the right to life. It is unfortunate that the common people must depend on the intervention of the apex court for something so fundamental.
Yash Pal Ralhan,
Jalandhar
Sir — The pandemic has put in place the infrastructure needed for a work-from-home set-up. There is no reason why that cannot be implemented for a longer period of time to restrict people's exposure to air pollution. The Delhi government should mandate work from home for at least the next few weeks.
Tanushree Chakraborty, 
Calcutta 
Troubled times
Sir — A. Raghuramaraju has rightly drawn our attention to the devastating impact of industrialization on human beings through his analysis of Charlie Chaplin's Modern Times ("Modern masterpiece", Nov 15). Modern Times is without a doubt one of the greatest films of all time. Chaplin, through his characteristic slapstick comedy and miming, compelled us to look at certain harsh truths. Ultimately, as Modern Times showed, our lives, in certain ways, have taken a turn for the worse in the age of rapid mechanization.
Goutam Narayan Deb,
Calcutta
Sir — Modern Times, one of the most socially aware films by Charlie Chaplin, is certainly relevant today. It has become increasingly difficult for each generation to cope with modernity. Innovations, such as social media, have not only had an adverse impact on the self-esteem of children but have also exposed them to bullying and predatory behaviour.
Chaplin would have been flabbergasted to see that the reality of the modern times is far worse than he had imagined.
Niharika Dikshit,
Mumbai
Harsh reality
Sir — Schools in Bengal have opened after a 20-month gap, but it has been difficult for many to return. Recently, teachers of a school in East Burdwan had to reach out to parents to convince them to send their wards back to school ("Teachers try to woo lockdown-hit dropouts", Nov 17). Reportedly, only 30 out of 109 students of Classes IX and X turned up at Akalpoush APG High School in Kalna. The same troubles have been plaguing the Satyanarayan Girls' High School at Labhpur in Birbhum.
A comprehensive evaluation of schools in rural Bengal would surely show that this is true across the state. The pandemic has led to the loss of livelihood for millions who can no longer afford to educate their children. It will be difficult for many to return to school. 
Shyamal Thakur, 
Ramnagar, East Burdwan
Sir — The government must immediately start a campaign to encourage children to rejoin school. Their education cannot be compromised.
Yashi Gupta,
Calcutta
Sir — It is difficult for children from poor families to avail education at the best of times. The pandemic further exacerbated the situation — an unprecedented number of children have dropped out of school. Many families are struggling to make ends meet. It is highly unlikely that their children will be able to go back to school.
Anandi Sinha,
Calcutta
Parting shot
Sir — It is great news that the chief minister of Tamil Nadu, M.K. Stalin, has announced a sum of Rs 300 crore to repair infrastructure damaged during the recent floods in the state. Hopefully, the government will vet the contractors properly so that the taxpayers' money is not wasted in any way.
N. Mahadevan,
Chennai