Letters to the Editor: The real Santa Claus
Readers write in from Calcutta, Murshidabad, Visakhapatnam, Tezpur, and Mumbai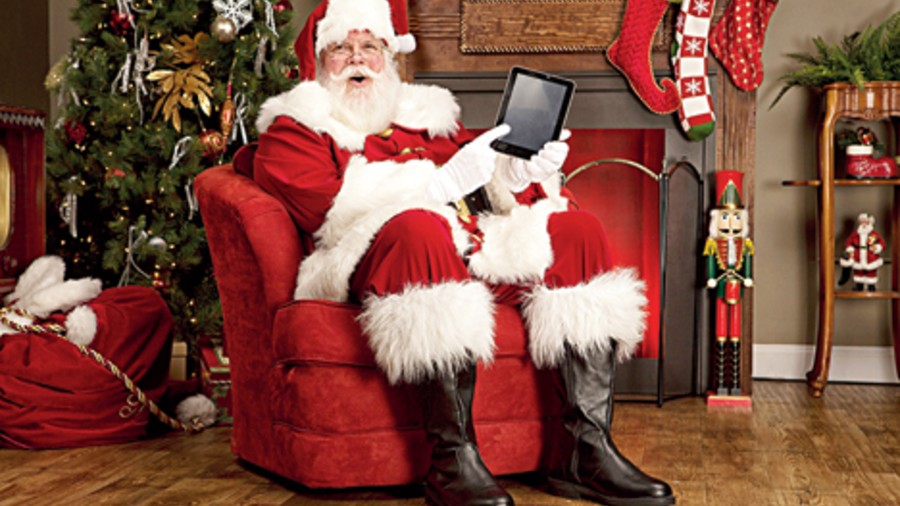 Representational image.
Shutterstock
---
Published 15.12.21, 01:48 AM
|
---
Gift of truth
Sir — Antonio Stagliano, an Italian bishop, recently told a packed congregation that Father Christmas is not real, adding that Santa Claus was the brainchild of a Coca-Cola advertisement. This caused a furore, and the local diocese issued a statement of regret. But Stagliano had a point: he wanted children to focus on Saint Nicholas — Santa Claus's forebear according to some — who would distribute gifts among the less fortunate. Unlike his forefather, the modern Santa Claus has come to be associated with expensive gifts rather than social service. It may break a few hearts, but it is time children learnt that the true spirit of Christmas lies in giving, not receiving.
Titir Sen,
Calcutta
Whimsical attitude
Sir — It is shocking that 59 out of 64 seats in computer science and engineering and 51 out of 64 seats in electronics and telecommunication engineering are vacant in a premier institute like Jadavpur University ("JU tech vacancy count soars", Dec 11). Overall, 435 seats are vacant across the 16 BTech disciplines in the university.
Higher education in the state is subject to the government's whims. Previously, it had allowed St Xavier's and colleges under the Ramakrishna Mission to hold admission tests but not Jadavpur University. This will affect the standards of the university. Most meritorious students choose to leave Bengal. Rampant corruption in the recruitment of teachers is demoralizing. Unfortunately, the media are often silent on this matter. The politicization of education is the proverbial last nail in the coffin.
S. Sarkar,
Murshidabad
Broken ties
Sir — Children are not the only ones to blame for wanting to break away from parents ("The modern family", Dec 11). Parents often prefer to stay with children who are financially stable rather than those who are not. Many parents also choose to live alone because their mindsets do not match their children's.
Sanjay Agarwal,
Calcutta
Sir — It is unfortunate that young people in the West are 'breaking up' with their parents because of an incompatibility in values. Adults may not want to live with their parents, but cutting ties with them over trivial issues is disturbing. Extreme individualism impedes closeness with family members. Such alienation can cause depression among youngsters. In the absence of State-sponsored services like healthcare and pension for the aged, such an attitude can be disastrous for India.
Soumendra Nath Datta,
Calcutta
Close shave
Sir — It is encouraging that the proposed flyover connecting the Eastern Metropolitan Bypass and the Biswa Bangla Gate will no longer be built across the core East Calcutta Wetlands area, but will skirt around it instead. These wetlands have long been eyed by land sharks. Comparative satellite imagery over the decades has shown massive encroachment that threatens the existence of this ecosystem.
Worse, both the Nabadiganta Industrial Township Authority and the New Town Calcutta Development Authority dump their waste in the wetlands, leading to their contamination. This affects the local ecology as well as the livelihoods of the fisherfolk who depend on it. Policy interventions and judicial activism seem to be the only way to save the environment.
Dyutiman Bhattacharya,
Calcutta
Curious parallel
Sir — Sunanda K. Datta-Ray's article, "Inked in blood" (Dec 11), is a poignant treatise on people from the Northeast and the infamous Armed Forces (Special Powers) Act. Datta-Ray's suggestion that those massacred in Mon by the armed forces be honoured in the same way that the victims of the helicopter crash in Coonoor were is interesting. But the government should await the report of the investigation into the Mon incident before taking any action.
K. Nehru Patnaik,
Visakhapatnam
Open threat
Sir — There has been a slew of deaths owing to open manholes. Last month, a man choked to death after falling into one. A few months ago, an elderly woman's leg got stuck in a manhole; it took the locals, the police, the fire brigade and the New Town Calcutta Development Authority a few hours to rescue her. Open manholes have become a danger for pedestrians, especially children, and pets. The government should take action against such carelessness by the public works department. People, too, should be careful and watch where they are going.
Suhaani Haldar,
Calcutta
Richly deserved
Sir — Nilmani Phookan Jr. winning the prestigious Jnanpith award has rejuvenated the Assamese literary ambience. He is the third Assamese to win the top literary prize. Assam has a rich tradition of poetry and Phookan is one of its foremost proponents. Even though he wrote at a time when rhyming was thought to be the only way to write a poem, he broke off from this tradition and let his words do the talking. His poems are not smooth but they have a profound impact on the reader. Assam is proud of this literary genius.
Noopur Baruah,
Tezpur, Assam
PARTING SHOT
Sir — There is a lot of confusion over the maximum retail price of goods. MRP should be fixed based on ex-factory price, average transport charges, wholesaler's margin and retailer's margin and not arbitrarily.
Jubel D'Cruz,
Mumbai