Letters to the editor: Pegasus snoopgate, Prithvi Shaw should stay focussed, death by lightning
Readers write in from Maruthancode, Hanamkonda, Calcutta and Chennai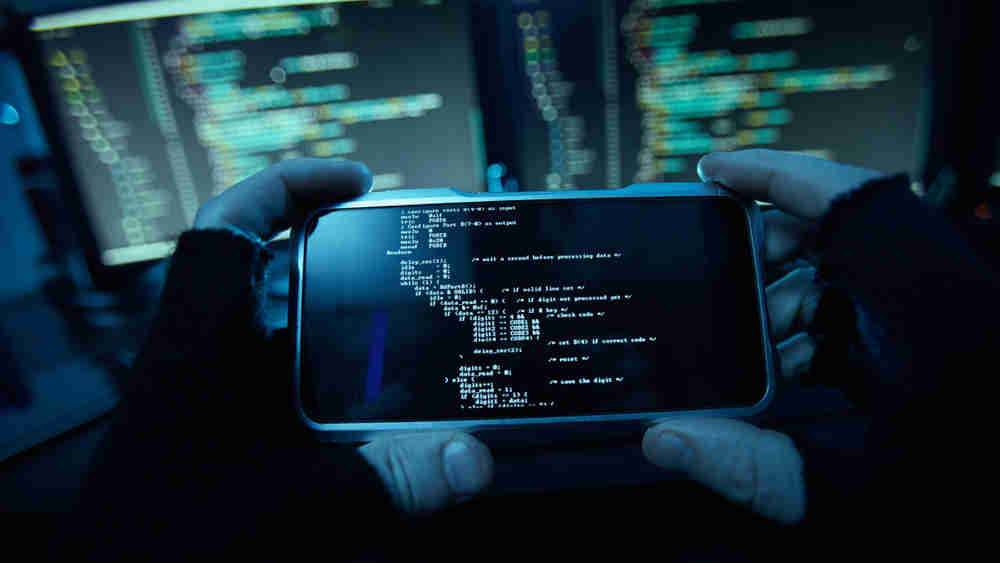 Representational image.
Shutterstock
---
Published 23.07.21, 01:27 AM
|
---
Grave threat
Sir — The term, 'Pegasus', is gaining wide currency in India's political discourse ("Big brothers", July 23). The latest startling revelation that Pegasus, a penetrative, powerful and sophisticated software developed by Israel's NSO Group, was allegedly used to snoop on people for questionable reasons shows that the Narendra Modi government does not believe that spying on citizens is unethical or antithetical to democratic practice.
The government's rebuttal that the allegation of hacking by the private company is without substance is belied by forensic evidence of Pegasus infections. The government is now trying to hide behind the all-too-familiar 'international conspiracy' theory. The statement of the Union home minister, Amit Shah, that the complaint was being brought about by 'disruptors' to show India in a bad light and to derail the country's development trajectory was unconvincing. India is 'defamed' on the international stage more by the act of snooping than by its disclosure.
In this digital era, hacking smartphones and other devices for political ends is nothing short of weaponizing technology. Illegal snooping or surveillance is a cybercrime; it invades privacy, infringes on civil liberties and threatens personal security. It can also give undue advantage to the ruling party in the electoral game.
The question of utmost importance is whether the prime minister, Narendra Modi, was aware of this large-scale snooping. He owes the nation an honest answer, and is expected to take steps to get to the bottom of the 'snoopgate' controversy rocking the country. Modi needs to do more than just hit out at the Congress. He should accede to the demand for a probe by a joint parliamentary committee or a sitting Supreme Court judge.
G. David Milton,
Maruthancode, Tamil Nadu
Sir — While accusations of cybercrimes are looming large against China in the international sphere, another frightening news afloat is that an Israeli spyware, Pegasus, is being used to snoop on journalists, politicians, activists and even students across over 50 countries. The findings of a consortium of 16 media organizations reportedly bolster accusations that not just autocratic regimes but democratic governments, including India, have used this spyware.
Science and technology, meant to improve the lives of people and provide them with a peaceful life, are misused by the powers that be for selfish objectives. It is an attack on the democratic foundation of the country. Nations must come together to defeat the evil designs of cyber criminals.
Seetharam Basaani,
Hanamkonda
Sir — Hitting the headlines, the Pegasus case has rocked Parliament proceedings. It is now being insinuated that the fall of the Janata Dal (Secular)-Congress government in Karnataka was made possible by tapping the phones of important leaders. This is a matter of concern.
Surveillance, to some degree, may appear to have  become a necessary evil, especially in the aftermath of the 9/11 attack, in order to prevent terrorism. But its misuse by most governments to spy their opponents must be condemned. This is an infringement of the privacy of an individual, and a transgression of the rights to privacy and to personal liberty guaranteed under the Constitution. In the present case, phones of journalists and activists were reportedly tapped. This raises questions about whether existing laws offer protection or redressal to those whose privacy has been invaded, and if these laws need a revisit.
Sravana Ramachandran,
Chennai
Stay focused
Sir — The opener of the Indian men's cricket team sent to Sri Lanka, Prithvi Shaw, has earned praise from the former Australian cricketer, Greg Chappell, for his form. This is good news. But Shaw should not get carried away with these accolades. As the coach of the national team, Chappell was reportedly full of praise for Irfan Pathan's batting. The latter eventually lost the edge in his bowling and went on to lose his place in the national team.
Likewise, after scoring a six off the first ball he faced in a one-day international, Ishan Kishan boasted that he had told everyone that he would hit his first ball for a six. Had the ball come from someone like Lasith Malinga or Mitchell Starc, he could have been bowled out for a golden duck. He was able to score a half-century only because of several dropped catches by inexperienced Sri Lankan players. Young players should therefore keep their heads down and play according to the merit of each ball.
N.V. Krishnan,
Chennai
Bolt from the blue
Sir — Death by lightning has become more frequent than ever. A recent study has found that the number of lightning strikes in India between April 2020 and March 2021 increased by 34 per cent compared to previous years. Experts found a link between this spike and climate change. This is not a bolt from the blue. Scientists have been warning about this for a while. A 2015 study by California University had said that a global rise in temperature by 1 degree Celsius would increase the frequency of lightning strikes by at least 12 per cent. Perhaps getting struck by lightning will finally alert people about the perils of climate change.
Radhika Gupta,
Calcutta