Letters to the editor: Parul Khakhar's 'Shav-vahini Ganga'; Congress in crisis
Readers write in from Calcutta, South 24 Parganas and Nadia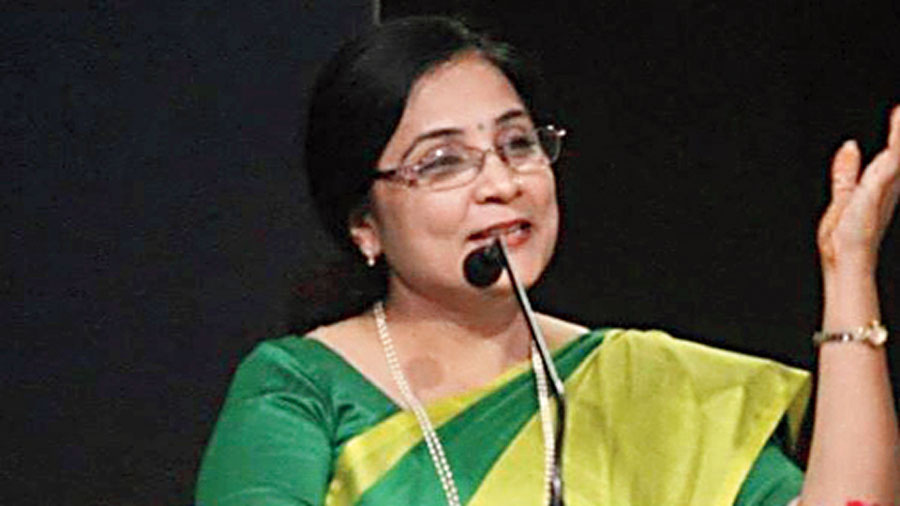 ---
Published 24.06.21, 01:57 AM
|
---
Brave words
Sir — It was wonderful to read Ruchir Joshi's article on the eminent writer and critic, Suresh Joshi, who was one of the most important figures in modern Gujarati literature ("Verse as mirror", June 22). In one of his last major lectures, he rightly criticized Gujarati writing for not engaging with serious subjects of the day, pointing out the widespread shallowness present in works of art. 
The recent radical poem by Parul Khakhar, "Shav-vahini Ganga", is a massive break from the lull that Suresh Joshi had spoken about. The lines, "In unison, the corpses cry out/ 'All is great, all is lekker!'/ O Leader! In your Ram Rajya/ There's a new hearse/ The corpse-carrying Ganga", sharply criticize the political dispensation for failing to perform its duties in such trying times. These words not only convey the anger and despair of the poet but hold the potential to rouse readers against grave injustices that are being faced by the people today. She further writes that "my wannabe Emperor is naked", aptly summarizing the current situation. We can only hope that not all is lost. 
Jahar Saha, 
Calcutta
Sir — When individual freedom in India appears poised to shrink further, it is encouraging to read about poets like Suresh Joshi and Parul Khakhar.
It is no surprise that Khakhar — her poem, "Shav-vahini Ganga", has been praised for its brutal portrayal of the current situation in India and the administration's failure to control the pandemic — has been at the receiving end of vitriolic attacks from the Bharatiya Janata Party, the Rashtriya Swayamsevak Sangh and their stooges. It is also disappointing to see that Gujarat Sahitya Akademi's journal, Shabdsrushti, carried an article criticizing the poem as a work of "pointless angst written in agitation".
It seems that in spite of  strong words from the Supreme Court pointing out that criticism of the government is not tantamount to sedition, we may continue to see many a Kafkasque situation in the lives of those who dare to protest against the government. We must thank Prakash N. Shah, the editor of Nireekshak, for the publication of "Tare Bolvanu Nahi" which was written by Khakhar as a literary rejoinder to criticism of her in the right-wing controlled press. It is people like Khakhar and Shah who are keeping the last vestiges of resistance alive. 
Ashoke Basu,
Baruipur, South 24 Parganas
Endless fights
Sir — There is an immediate need for democracy and reorganization within the Congress without which it will continue to flail ("More trouble", June 22). The Grand Old Party has been functioning like a rudderless ship for a while now, plagued by a disinterested leadership, petty rivalries, ideological confusion and inertia. 
Dissidence has been simmering in the Punjab unit in recent years, but now with the elections less than a year away, it has gained ground. The differences between Navjot Singh Sidhu and Amarinder Singh must not be allowed to fester any longer. The Congress must also appoint a full-time president immediately.
A combination of unwarranted personal ambition as well as organizational failures has prevented the Congress from taking advantage of the serious lapses committed by the Narendra Modi government. Unless the situation is remedied, the Grand Old Party will fail to resurrect itself as a viable political force in contemporary India.
S.S. Paul,
Nadia
Grave find
Sir — A recent video on TikTok which shows a fisherman cutting open a fish to find an unopened bottle of liquor has sparked a debate on the internet about the state of pollution in the ocean. While many considered the find to be a hoax, several others pointed out that aquatic animals are facing an unprecedented level of danger as a result of irresponsible human behaviour. A study had predicted that plastic waste in the ocean might outweigh fish pound for pound by 2050. People must become aware of the deteriorating condition of the environment and put an end to littering the ocean.
Aparajita Banerjee,
Calcutta